Paralyzed Marriage Institution in Punjabi Culture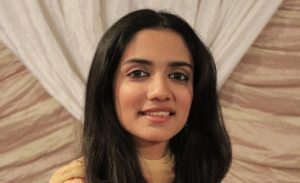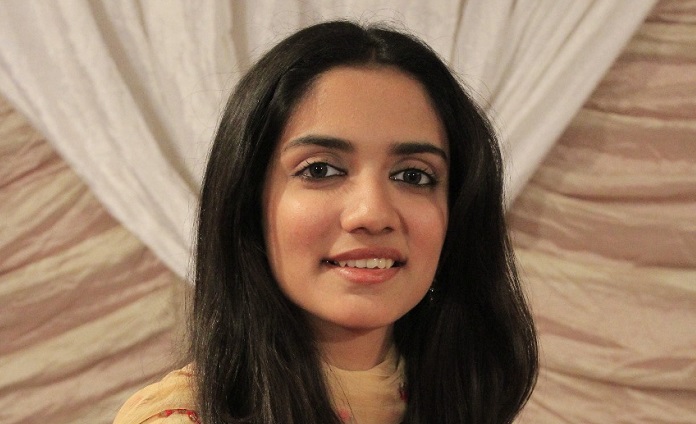 Doing marriage in Punjabi society has become one of the toughest tasks. It is due to some rites, which, according to people, are the compulsory elements that must be a part of a marriage. In actuality, all these activities are the wastage of money as well as of time. These activities may include a huge list of different Rasoomat (rituals).
The most common ritual, which is seen in South Asia, is giving Jahez (dowry) to a daughter. It may include the furniture of the whole house or at least of the groom's bedroom. It also includes crockery, bed sheets and electronic appliances etc. Half of the wedding budget is spent on this. Giving an affordable amount to the bride is nothing bad rather it's the Sunnah of the Holy Prophet Hazrat Muhammad (SAW) but people nowadays spent lavishly on dowry just to follow the folkways of society.
The commonly practiced custom here is of Mehndi or Ras-e-Hina. Mostly, this event is held a day before wedding day (rukhsati) It is a custom of pouring oil and mehndi on brides and grooms head and hands. A formal function is organized for this purpose like barat and walima. It includes dances and songs with dholki. A huge amount of budget is utilized in this event just for the sake of enjoyment.
Another ritual contains a custom to give clothes to in-laws in context of gifts, as well as to your own family members too. It includes your first-degree relatives and sometimes second-degree relatives too, depending upon your personal relationship bonding.
Actually, in the East, marriage takes place between two families rather than husband and wife. So, the clothes of the whole family are given, whether you afford them or not. Many others also give gold to their in-laws in context of respect, because it has become a tradition now. The most common question asked here from both sides (groom and bride) is, how many tola gold is poured on the wedding?
Wagg Pherai (brother gives gifts to his sisters) is another way to increase the wedding budget. In this, money or some gold jewellery is given to sisters and first cousins. In this particular rite, it is considered that the love of a brother is shown to his sisters, but nobody focuses on how expensive will this love be?
There is a very rigid concept of Bari & Daj (clothes given from groom and bride's side to bride). Bari is from the groom's side and Daj is from the bride's side. This includes a very expensive and extensive list of fancy clothes, shoes, makeup products and handbags etc. All these things are separate from dowry. Often, a comparison took place between both families, in result, they both try to make much expensive things. Here also comes the factor to show off others.
Doodh Pilai is a ritual in which the bride's sisters or cousins give milk to the groom in a glass and take money from him and then they will allow the bride to go with his husband. Likewise, in Joota chupai, the shoe of the groom is hidden by the bride's family and is given back to him after getting money from the groom's side. Rasta rukai is also the same ritual as Jota Chupai. In this act, the groom's way is blocked by the bride's family at the arrival of Barat (groom comes with his family members to take the bride with him) They will be allowed to get entered after giving money to the bride's family.
Nashta (breakfast) is a custom, in which the bride's family is responsible to bring the breakfast to the groom's house at immediate first morning after the marriage for all the family members. In some families, there is also a custom to give clothes to those who bring breakfast. Goda bethai is a custom which is practiced most probably at Walima or at Nashta (breakfast) in which, Dewar (youngest brother of husband) sits on the knee of his Bhabhi (bride) and asks for money.
There is also a custom of Maklawa, in which, after Walima, the bride with her husband goes to her house and they both stay night there and the next morning the family members of the groom come to pick them. Bride's family has to cover the heads (by giving dupattas or cloths) of all family members of the groom's side, present at that time.
In short, all these above activities are hurdles in marriage. These rituals are unnecessary, but still they are very prominent in our society. If you don't fulfill these rituals, then society will look at you with strange awkwardness.
Many people borrow money for their weddings, just to fulfill these traditions. And then, they spend a long period of their lives to give money to those from whom they have borrowed. Instead of being happy, you become more tense because of your financial conditions. In fact, many parents suffer from depression and mental illness because they cannot afford the expenses of their child's wedding.
We cross the ideal age of marriage just because of saving money to fulfill these stupid customs. Because of late marriages, many social problems are arising like immoral relationships etc. Divorce is also a one of the major reasons for late marriages. I think marriage is also possible without having these customs and traditions. We should have to avoid all these accessories, to utilize our money, time and power in some fruitful tasks.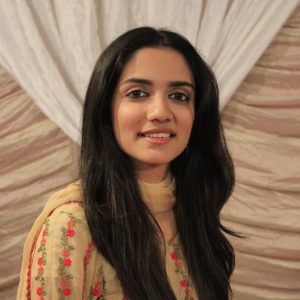 Latest posts by Fatima Ahsan
(see all)
Facebook comments