Two States- The Story of My Marriage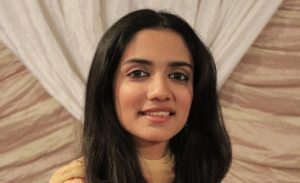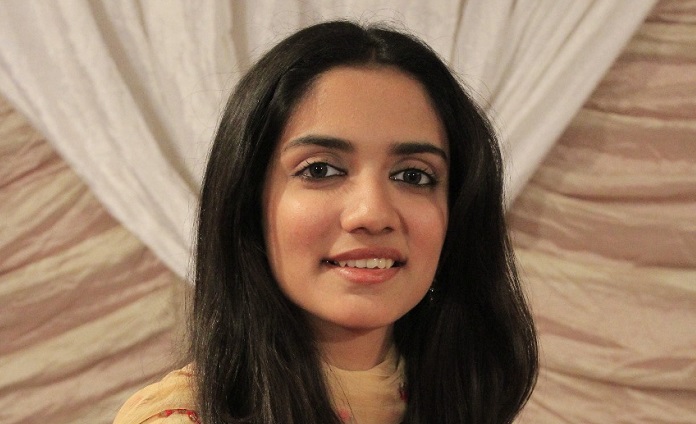 A Book Review –
By Fatima Ahsan
Two States – The Story of My Marriage by Chetan Bhagat is a novel which was written by his own inspiration from his life, but the novel is a fictional work of his. He is one of the most popular contemporary Indian novelists in Indian English Literature. I started reading this book just because when I came to know that this is the same writer who has written the story of 3-Idiots. Before starting the book, I started watching this (2 States) movie by Alia Bhatt and Arjun Kapoor, thinking of a 3-Idiots movie first. Although in my opinion, it is not as up to the mark as the 3-Idiots was, but still, it wasn't as boring too. I enjoyed reading this book more than watching this movie because of the very simple and energetic style of writing.
The novel is based on the story of a couple, who belongs to different states, castes, and religions and wanted to get married. How they meet at the IIMA (Indian Institute of Management Ahmedabad) campus and the way they convince their parents for their marriage is the actual plot of the novel. I found this book more interesting when I started reading the synopsis of the book, which is found at the backside of the book.
Love marriages around the world are simple.
Boy loves girl. Girl loves boy. They get married.
In India, there are a few more steps:
Boy loves girl. Girl loves boy.
Girl's family has to love boy. Boy's family has to love girl.
Girl's family has to love boy's family. Boy's family has to love girl's family.
Girl and boy still love each other. They get married!
Two main characters of the novel are Krish Malhotra, a north Indian Punjabi boy, and Ananya Swaminathan, a Tamilian Brahmin girl. The story begins with Krish's character who ended up sitting in front of Psychotherapist Dr. Neeta Iyer. After completing the first stage questionnaires, she feels it's better to know Krish's story as he was in a deep depression. As most of my readers will belong from Pakistan, so for them, if a Punjabi wants to marry Tamilian in India, then it is the same as if a Punjabi and Pathans/Balochi wants to marry each other, or for a more simple explanation, it is as like as if Shia and Sunni sects want to marry each other. Simple!
So, the love story of Krish and Ananya starts when they get their admissions secured in IIMA and sooner they become close friends. Meanwhile, their friendship turned into a love story. While both of them were ready for marriage but not their families as being from different states, opposition from the respective families is obvious! Both families meet with each other at the convocation day of their children and from there onwards, the drama starts. Both Ananya and Krish decide to convince their parents and take turns to win each other's families. The boy tries to get acceptance from the girl's family and the girl tries to get acceptance from the boy's family while both of them are trying to get acceptance from their respective families as well!
Being a Punjabi girl, I can relate to all those stupid customs which are being practiced in our own culture. But reading them in the appropriate possible scenes enhances the charm of my reading as well as my laughing. One of the interesting scenes included where the boy walks into the girl's family home and says, "The long rectangular room looked like what would be left if a Punjabi drawing-room was robbed." (Tamil homes are quite bare in decoration.) Another funny scene was when Krish's aunt says to her sister (Krish's mother), Haaw Haye! Are you mad that you are going to give your Gora Chita (fair complexion) son to those dark-complexioned people? What will then happen to your grandchildren? Besides giving the logical answer to her sister that complexion doesn't matter, Krish's mother replied, No, no, no….Ananya has a fair complexion among her whole family. So, don't get worried about the grandchildren. One more scene includes the straightforwardness, or you may say it rudeness of Tamilians, as Ananya's father offers a lift to Krish from Ananya's home to Krish's office. Krish hesitantly denied but Ananya's father insisted on him by saying that I'll drop you as your office is nearer in my way, so he accepted. Meanwhile, after a long, odd silence, Krish in courtesy says, uncle, it is quite okay, you can drop me at this road as from now on, your office is in another way. In actuality, his office was only 5 minutes drive away and at that time, stormy rain was also going on. Ananya's father replied by putting his foot on the break, yes obviously I have to drop you here as my routine is going to change from here. So, you may leave Krish. Krish then left his car by saying Thank you with a broader smile and in actuality, he was abusing his expected father-in-law with great *** words!
Finally, Krish manages to convince Ananya's parents. Then he takes Ananya with him to meet his mother. Except for Krish's father, the rest of the family accepted her after an incident in which Ananya saved the marriage of Krish's cousin. Krish has a very troubled relationship with his father so he tries to ignore him. Again, due to cultural differences, the marriage is called off and with this Krish goes into depression. Finally, Krish's father convinces everyone for the marriage and they both get married and are blessed with twins. The lesson is delivered in the epilogue along with his twins as the nurse chuckled and asked 'You are from two different states, right? So, what will be their state?' At this, Krish says, 'They (newborn twins) will be from a state called India.'
In the end, I just wanted to conclude that if you are looking to read something light, funny, and romantically dramatic yet realistic and sensible, then 2 states is the book for you. You will like the book even if you are not a marriage enthusiast!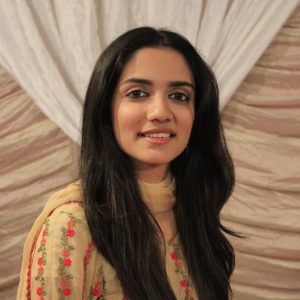 Latest posts by Fatima Ahsan
(see all)
Facebook comments