Pakistan's Agriculture & Climate Disaster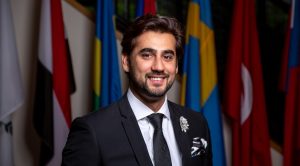 Pakistan being an agrarian economy contributes 18.9 per cent to GDP and absorbs 42.3 per cent of the labour force. As per the census data 2010, 67 per cent of farmers fall in the category of below two hector farm-holding with an average farm size of 2.5 acres. These small and marginalized farmers working in agriculture rely on the food they grow to feed their families, about two-thirds of these people are living in poverty. For well-off farmers in America and Europe, a warmer world will be problematic, but potentially deadly for low-income farmers in Africa and Asia. When small farms fail, whole economies fail, which leads to more poverty, more hunger, and more hardship. That's why it's so important that we make agriculture more resilient. Tragically, billions of people around the globe with livelihood dependent on agriculture and who are least responsible for greenhouse gas emissions, just like Pakistan, will suffer the most from climate change.
Imagine you are a small and marginalized farmer in Dera Ghazi Khan, Khushab, Muzaffargarh, Rajanpur, Rahim Yar Khan or even Sahiwal for that matter. Cultivating a two-acre farm to feed your family is just one of the basic job responsibilities you observe. You produce less carbon than an average Chinese or American who shares 27% and 15% respectively in global emission. As reported by the world bank in 2019, Pakistan only produced 0.92 metric ton of carbon emission per capita as compared to the global average of 4.8 mtCO2/capita. But now suddenly, you're dealing with drought, or flash floods, or locusts. Even if there isn't a catastrophic event, the land you rely on is producing less, and you were already on the edge of survival.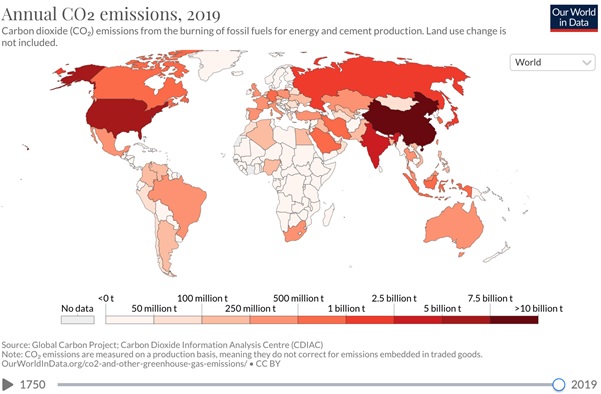 Worldwide, there are 500 million small holder farmers like this. Just like Pakistan, in many low-income countries, more than half the population works in agriculture. So, when small farms fail, whole economies fail. And that means more poverty, hunger and hardship. That's why it's so important that we make agriculture more resilient. We need innovations like crops that are resistant to drought, disease, pests and weeds. Digital tools that get farmers the information they need to adjust to changing conditions. Financial services from insurance to credit can protect farmers from catastrophic loss.
If we're serious about addressing climate change, we have to invest aggressively in three goals. First, advancing the technology and policies to get to net-zero emissions by 2050. We need better methods and tools to grow food, just like we need to find zero-carbon ways to move around and generate electricity. We're already seeing big improvements in places like Zimbabwe, another low-income country like Pakistan. In drought-stricken, farmers who used drought-tolerant maize were able to harvest up to 500 more pounds per acre than farmers who used conventional varieties. This product is enough to feed a family of six for nine months.
Second, protecting the livelihood of families in danger of losing them to an already rapidly changing climate. Just like in the case of Pakistan, the closer you live to the Equator, the worse the effects of climate change will be. Droughts and floods will become more frequent, wiping out harvests more often. Livestock will eat less and produce less meat and milk. The air and soil start to lose moisture, leaving less water available for plants; in South Asia and sub-Saharan Africa, tens of millions of acres of farmland will become substantially drier. We're likely going to see a situation for these farmers where, instead of our crop getting wiped out every ten years, it gets wiped out every four years.
Lastly and most importantly, providing hassle-free access to innovative financial services to eradicate poverty and rural development. Access to finance is a vital part of any developed agriculture sector, and drawing farmers and small entrepreneurs in developing countries into the financial system are far from accomplished. As per the World Bank, Estimates suggest that demand for food will increase by 70% by 2050 and at least $80 billion annual investments will be needed to meet this demand, most of which needs to come from the private sector. Financial sector institutions in developing countries like Pakistan lend a disproportionately lower share of their loan portfolios to agriculture compared to the agriculture sector's share of GDP. The government can play a proactive role by promoting laws and regulations with new financial instruments or even raising awareness of existing ones to bring them to the attention of the financial and agricultural sectors. The approach should include all interested parties, including the different ministries and agencies, as well as farmers organizations and financial institutions, to create a win-win agricultural financing system. That's by helping farmers we can avoid a climate disaster in Pakistan.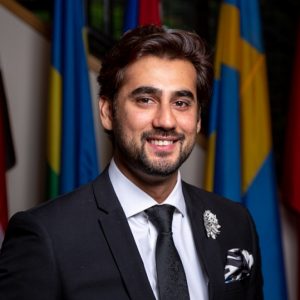 Latest posts by Muhammed Mushaf Khan
(see all)
Facebook comments