Dealing With Type 1 Diabetes,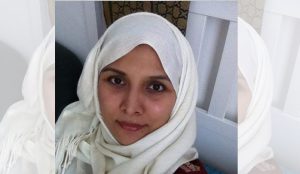 Recently my son was diagnosed with type 1 diabetes at 9 years of age. It was such a devastating news for all of us and we received it as a shock. The first phase was almost two to three weeks where we still could not believe that it could happen to us and this is the reality.
The later stage was not more traumatic in the sense that this is a lifelong condition and we as a family will have to live with it no matter what. This was very heartbreaking and traumatic as looking at your child suffered through this and having highs and lows blood sugar levels in everyday life was not easy.
On top of that people around you tend to pass such careless comments that it sometimes feels like they add to your misery. Some of them were of the view that I should have strong faith, and it will make our child fully recover through this autoimmune condition or some of them were recommending alternate medicine options. Some people also suggested that no carbs diet plan or other lifestyle changes that might reverse his condition.
Having said that I know all of them had good intentions in their mind but they didn't understand the gravity of the situation in terms of awareness.
This blog has this very same notion to create awareness regarding type 1 diabetes this is an autoimmune condition in which your body's immune system attacks the pancreas and tries to kill beta cells produce by your body. In this condition, a person should need to rely on an external source of insulin. It has nothing to do with your lifestyle or your eating habits, nor it has to do with you how active or inactive you are.
I don't want to brag but as a mother of three beautiful kids, I always tend to practice healthy homemade cooking and at least one hour a day physical activity even in these lockdown times. Moreover, my kids had twice a week one-hour taekwondo classes. And at least twice a week Park or trial walk around my local area.
One more thing which I would like to mention that none of my or my husband's family have this condition so it is not which we get by inheritance. So next time if you happen to know about any disease please do some basic research from Google instead of asking the person or their loved one about the different questions that come to your mind. Nowadays technology has made things available with just a few clicks So please do some effort yourself and save a person time and energy. As he's already going through a lot.
I might sound a bit rude but this is the fact that we are not only going through physical and emotional trauma but also gets now and then certain comments or suggestion that has nothing to do with his condition. Should we, as a society learn to take pause, before opening our mouth and give a second thought while passing any comments?
Should we learn to be more empathetic about others and stop our so-called expert opinion? So this is my first-hand experience dealing with society as a mother of a child who is recently diagnosed with any chronic condition. I wish and hope this will make others realize how it is not so easy on the family who is already going through a lot.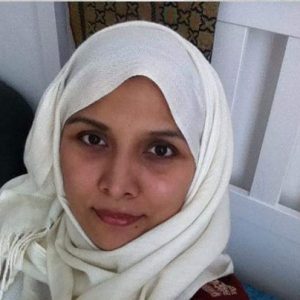 Latest posts by Sidra Hussain, Glasgow
(see all)
Facebook comments