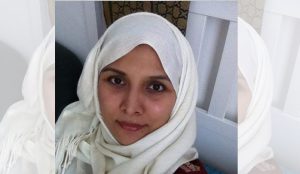 Fawn Weaver is an American author and historian. She once said that" The greatest marriages are built on teamwork. Mutual respect, a healthy dose of admiration, and a never-ending portion of love and grace." This is true because there is no such thing as a perfect marriage and ideal married couple. In our daily life, we do have ups and downs with time. so do our relationships go through the same. The true spirit of marriage involves the understanding of the strengths and weaknesses of each other. Moreover, it requires willingly adapting the idea of embracing each other's differences and making a space in your life for your partner.
Marriages and relationship dynamics are very complex. We cannot apply the same rules for every couple and in all circumstances. It involves so many other factors which contribute to the growth or destruction of a relationship. The problem in our Asian society is we do not tend to educate our boys about this institution before getting married. Where a girl gets this training from a very early age on how they should be well behaved to be accepted by the social norms to survive in their marriages.
Our social fabric does not train human's emotional development and needs. It just tells us about a set of responsibilities, which both male and female parties have to take once they get married. While looking for a girl most of the families looking for a young age beautiful and financially stable background and if the girl is well educated that means a cherry on top.
On the other hand, the boy's job and good financially stable background is good enough reason to be accepted. Rest they leave it on the luck to play its part. In all this scenario a person's emotional development has been ignored. if he is ready to take such responsibilities. Marital relationships involve so many other factors which contribute to a happy marriage other than the face value of both families or partners. It involves how they connect each other emotionally and if they are willfully investing in each other's emotional needs. Most marriages survive in a family just because a couple either has no option or the social pressure.
In some cases, the kids play as the bonding agent to keep their marriage going. The kids' future makes the couple compromised. Oscar Wilde Once quoted "very few people live, others just exist". Out of this existence, the byproduct of such a scenario aka kids also become like an empty vessel. A person's very own emotional bucket remains empty and that's how this circle goes on creating more damage to the emotional and social well-being of society.
To address these problems we must keep in our minds the emotional well-being of both partners and how well they are ready to take care of each other in the coming future. It's not only a matter of how both families have good relations with each other, rather it should have both partners' willfulness to take this journey further.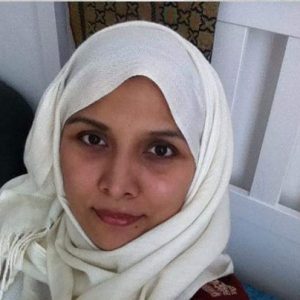 Latest posts by Sidra Hussain, Glasgow
(see all)
Facebook comments