Dealing with Type 1 Diabetes – Part 2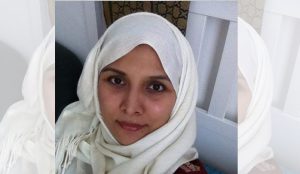 Today I am thinking about the other side of the picture, in terms of dealing with the news of type 1 diabetes in my son. In my previous article, I talked about the clumsy response of people in our society. In this tough and hard patch of my life, when we were already very much stressed. There were certain people who not only supported us emotionally but had a deeper understanding of our traumatic experience and made us feel at peace to talk with. They were just there to listen and share our grief. At first, we felt as if we were lost and nervous, about how we gonna take such complicated responsibility and such huge lifestyle changes. plus again the same response to sudden bad news why this has happened to us.
The world is running as usual and looks like God has only picked us for this. These types of thoughts were coming to my mind along with this ordeal. There were some people who I would especially like to thanks because they stood beside us and made us feel that we are not alone, no matter how far or near they were. They kept their faith in us and prayed for us. With their soothing and comforting manner, we managed to go through this experience. I must say that this is not over but we are ready to face it and hopefully, this calamity will make us stronger and resilient. I wish I could hug all the families who are going through tough times and let them know that …no matter what… God has made human beings take a hit and be resilient. He tests us through thick and thin and helps us go through these times… We are not lost… We are just in a phase to understand the situation and once we are dealt with understanding and absorbing the shock… We are ready to deal with it… This is the strength of human existence and that's the only thing that differentiates us from other creatures.
The shallow horrors
and inner demons
quiet sorrows
and loud fears
The scream within
Thy perfect smile
who can face
Those shabby ragged
and rotten soul with
Tattered clothes
The demon thought
Thy won, but oh no
Some shine through the dark
and silvery light through
the clouds
Oh no! Thy not won over me
for as long as i live,
I live like a warrior.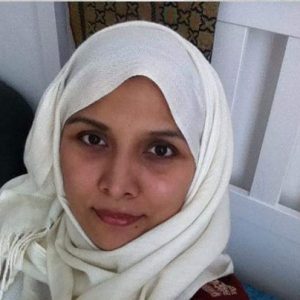 Latest posts by Sidra Hussain, Glasgow
(see all)
Facebook comments