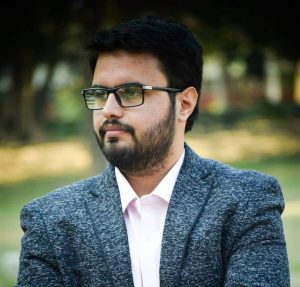 Since we are chasing the causes of corruption, we always conclude our arguments to politicians only. Someone has to dig down more as there should be some other factors, intentionally not being considered in limelight, but devouring the country from its roots.
We have to analyze the situation more vigilantly as dual nationality is not only the main issue but also the dual standards as practicing in front of us and we are not able to focus on such happenings because our minds fond off what they want to show. Our political system has whopping flaws, but who allowed these flaws to entered into the system. Meticulous view for real causes leads towards the failure of our state machinery, mainly our bureaucracy, provincial and federal institutions.
Most of our bureaucrats are busy in developing their groups within their organizations, enhancing their PR on social media, lobbying for getting promotions and higher ranks, satisfying the politicians, enjoying everlasting protocols, doing their side businesses in terms of teaching, and other ways by justifying it in the name of a noble cause.
Noble Cause? No one is interested in doing the noble duty for which they recruited and promised during their interviews and oaths. The only most favorite motivation among the appurtenant candidate is limited for a long-term secured future, incentives, perks, and privileges. Someone should ask them for their accountability and if there would be the case then the investigation agencies are the ones who simplify it because they all are the links of the same chain. In all these circumstances the ratio for true patriots decayed a lot as no force is there to this unending sweet and sugary corruption.
Once the resistive force was experienced by the system but our dual standards made this force to a zero sum. Now we are living in the most mutated form of democracy where impunity is always there for The Elite and justice are unavailable for the common man for which Quaid dreamt of this country. A recent example is PPSC astonishing scams as exposed by Anti-Corruption Establishment, Punjab (ACE).
On December 26, 2020, the deserved candidates staged a protest outside the Punjab Public Service Commission's (PPSC) examination centers, alleged that serious errors had taken place in the exam the paper was leaked beforehand. ACE took initiative to resolve the mystery, started the investigation, and divulged the horrendous initial report which shows how the jobs being placed out there in a window just to shop. The authority said it recovered candidates' roll number slips, past papers, and cash from the accused's room.
An M.Phil. student, Gohar Ali, has also been detained in the case while a clerk, named Umar Farooq was fired after allegations of corruption against him were proven. The inquiry is being snubbed by unknown forces and the matter is still hanged for justice. Countless examples are there as the departments are busy converting black to white and vice versa. Straight bullets have been shot in the face of Pakistani national in our capital city is just a headline and protocols are there to secure the dual nationals.
This is where we are standing today where everything has a price tag including our prestigious institutions hence the inferiority complex prevails and the chain of corruption begins with an endless streak. Impurity is not in the system but the whole system is now impure where one would need no qualification to make and amend the LAW but needs the highest qualifications just to implement that amended LAW. Someone has to foot the bill for this tarnishing reel journey of this deprived and staggering nation, this predatory hold must end and it is only possible when the people of Pakistan will realize their power as a united nation.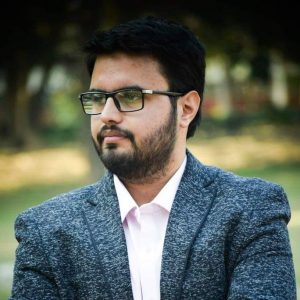 Latest posts by Engr Haider Javed
(see all)
Facebook comments