Pak-China Diplomatic ties, golden 70 years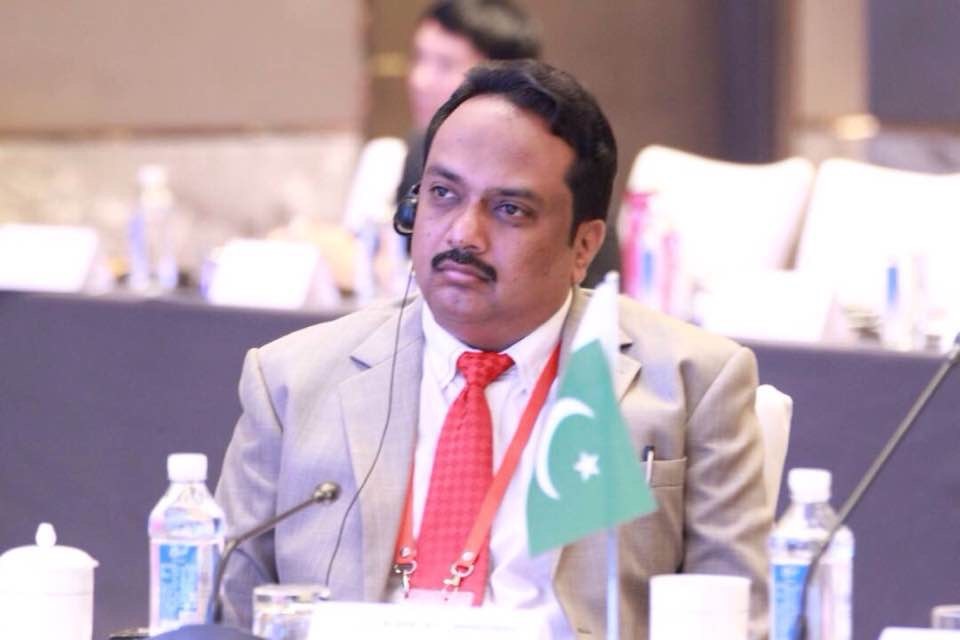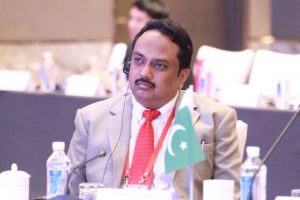 The 70th anniversary of Pak-China diplomatic ties is celebrating this year and it is a good thing that friendship with China is at the forefront of the issues on which there is no difference in Pakistani society. The positive feedback on the usefulness of establishing closer ties with China in Pakistan came with the advent of the Chinese Revolution and its profound effect on the collective psyche of both nations.
This is not just rhetoric, but when Chinese President Xi paid his first visit to Pakistan in 2015, he wrote an article in which he expressed his feelings in this way " When I was young, I heard many touching stories about Pakistan and the friendship between our two countries. To name just a few, I learned that the Pakistani people were working hard to build their beautiful country and that Pakistan opened an air corridor for China to reach out to the world and supported China in restoring its lawful seat in the United Nations. The stories have left me with a deep impression"
Sentiments for Pakistan in these words are a national asset for Pakistan. And this is not a new mindset that has gone up and down, but this friendship of the brotherly nations should be stronger and stronger and policymakers, opinion leaders of both sides are united on this subject.
When the communist revolution broke out in China in 1949, there was a fierce difference between capitalism and communism in the world. The non-communist countries did not seem ready to recognize the Chinese revolution, but under these circumstances, just three months after the revolution, on January 4, 1950, Pakistan sent a high-level delegation to China. And things started moving towards the establishment of diplomatic relations. Regular diplomatic relations were established between the two countries on May 21, 1951.
It is important to know that Pakistan was the first Muslim country to establish diplomatic relations with China after the Chinese Revolution and the third non-communist country to take such a step. From this one can easily gauge the extent to which the government of Shaheed-e-Millat Nawabzada Liaquat Ali Khan was looking into the matter with an understanding of this important issue and it also falls flat that Pakistan was leaning towards independent foreign policy. Pakistan was not following the steps of big powers who were lobbying against the Chinese revolution.
Later, in 1955, a high-level Chinese delegation led by Vice President Madam Song Ching arrived in Pakistan and high-level visits were made. In response, Prime Minister Hussain Shaheed Suhrawardy visited China in 1956. The Boundary Agreement between Pakistan and China, signed in 1963, is the most significant deed because it resulted in the regularization of all borders with China so that there would be no future differences.
Pakistan became the first non-communist country whose airline launched flights to Beijing in 1964 and began to play its part in reducing China's isolation from the world. Similarly, the Scientific and Cultural Cooperation Agreement was signed in 1976, which opened a new path for Pakistanis on scientific matters. The Karakoram Highway of 1978 connected Pakistan with western China, while China also gained access to the Arabian Sea.
Similarly, in 1995, a transit trade agreement was signed between Pakistan, China, Kazakhstan and Kyrgyzstan, opening the way from Central Asia to Eurasia. Pakistan has been facing a defence threat from India since its inception. To prevent this threat and India's air superiority, the Nawaz Sharif government signed an agreement with China in 1999 to make JF-17 Thunder fighter jets.JF-17 Fighter jets joined the Pakistan Air Force in 2010, which India enjoyed in the form of Abhinandan. During the Zardari government in 2013, Chinese Prime Minister Li visited Pakistan and the two countries discussed the concept of Comprehensive Strategic Cooperation.
2013 Nawaz Sharif government was formed in Pakistan in the same year he visited China and presented the" vision for deepening China-Pakistan strategic partnership in the new era" and then President Xi paid a historic visit to Pakistan in 2015 in which the CPEC was signed and then the work started on CPEC under the Chinese vision of Road and Belt initiative.
No situation in Pakistan can spoil our relations and No other opinion can be formed in this regard. But it is worrying that after the "political change" of 2018, a silence is beginning to be felt and the silence on CPEC is very inappropriate. Similarly, our diplomatic position in the world is weakening. For example, it is very significant that President Joe Biden did not have phone contact with Imran Khan until a month after he came to power At the moment, Chinese diplomatic circles seem to be questioning Pakistan's future political landscape as they plan President Xi's visit to Pakistan after April. But there are also fears of delays; President XI's visit should happen because it will give more strength to our brotherly relations
Latest posts by Muhammad Mehdi
(see all)
Facebook comments