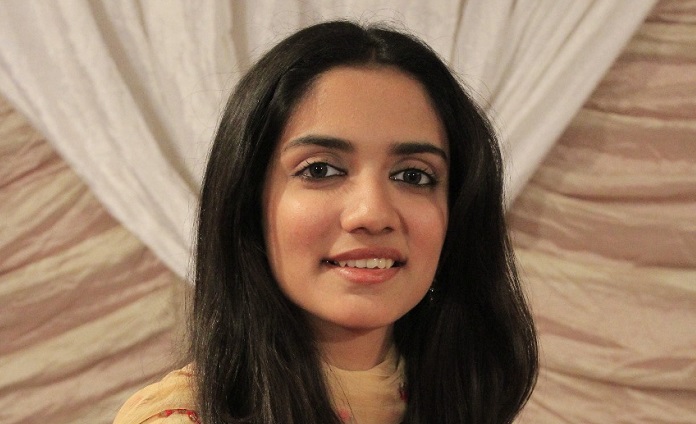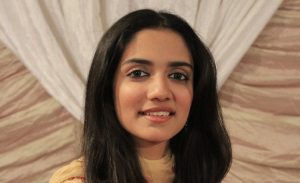 We have been hearing this for a long time that the dispute on the India-China Border is similar to that on the Indo-Pak Border. This issue always adorns the headlines temporarily and then fades away. But this time it didn't happen rather the Working Mechanism for Consultation and Coordination (WMCC), comprising senior officials of the Ministry of External Affairs (MFA), established in 2012 and which normally meets just twice a year, is meeting for the second time in two weeks, an indicator of the seriousness of the LAC situation.
It is a critical issue which has not been discussed much on TV news channels because it probably raises uncomfortable questions like:
Have Chinese invaded Indian Territory? If yes, then to what extent and how many intruders are there? How much area they have occupied and what is the main reason behind all this?
Let's start discussing this issue with its basics. You might know that the border between Pakistan occupied Kashmir and India is called Line of Control (LOC). But the border between Chinese occupied Ladakh and India is called Line of Actual Control (LAC). There are some critical differences between LOC and LAC. LOC is very clearly defined. Both Pakistan and India are aware of where the boundary line actually is, but LAC is not clearly defined. So, LOC is demarcated while LAC is not. Both China and India claim that LAC is in different places. And due to the different claims by both countries, there is an overlapping territory between them.
Grey Area is the disputed area between both countries and is referred to as Area of Differing Perception (ADPA). In reality, this grey area is not such a large area. If we talk about the Pangong Lake in Ladakh, then the grey area covers only about 10 kilometres in length, and nobody resides there.
Before the development of this situation, there were no posts of the Indian army or the Chinese army. This can be inferred from the fact that there was no such thing as a special rigor initially, that's why the last scene of the renowned movie, "3 Idiots" was shot there at Pangong Lake!
Earlier, both the armies merely patrolled in that grey area. That is why, there were clashes and conflicts between the armies, only when they came for patrolling at the same time.
Ever since the Indian army has upgraded its equipment and improved its infrastructure over the past years, they have increased their patrolling frequency. This is the reason why the conflicts and confrontations with the Chinese army have also increased. Whenever this happens, the media on both sides report of an Intrusion of Chinese/ Indian army on their soil.
It is believed that the present conflict, was started on 5th May and it was reported for the first time on 12th May 2020 by the 'The Economic Times'. The talks about tensions and Chinese intrusions today is not just about one place (Pangong lake), rather these are 3 different places. First area is Pangong Lake, second is Galwan River Valley in Ladakh, and third area is Hot Springs near Kongka Pass.
According to Rt. Colonel Ajay Shukla, the spurs that move downwards towards the Pangong lake from the mountains have been numbered. The number 1 is on the western most side on the left and lies on the side of India, and then number 2,3,4…..upto number 8 are on the easternmost side, which is the side of China. The land between number 4 to number 8 spurs had remained unoccupied until now and there had been no troops there. There were just patrols by both sides. Right now, China has physically occupied Pangong Lake and has stationed themselves there. They have brought in arms and are preparing trenches and their stations. They have occupied that area completely. There are almost 4000-5000 Chinese soldiers in the area between number 4-8, which approximately covers the distance of 4 kilometres.
Let's talk about the second place, which is Galwan Valley. Chinese troops are going to reap a huge benefit by coming into the Galwan valley and stationing themselves on Galwan Heights because the 255km road that has been laid down from Shyok and Darbuk which travels northward towards Daulat Beg Oldi. Chinese troops have a strategically beneficial position as they can overlook that road, they can use artillery and cannons to fire on it, and if they want to stop India from making use of this road, then they can easily do so.
H S Panag has pointed to a very interesting thing in his article that there is no grey area at Galwan valley. Both countries do not have different perceptions about this area. So, according to him, Chinese intrusion in this area is encroaching of China upon Indian territory. By entering into Galwan valley, Chinese soldiers have violated their own claim line.
In the Hot Spring region, China is merely putting pressure on this region in order to divert the focus of other troops and disturb them. According to KJS Arora, This is a loss of national pride and it is extremely shameful that how some politicians are trying to douse the situation by giving the excuse of different perceptions and are not admitting that India has actually lost territory to the hands of China!
A border mechanism has been prepared by both sides to resolve any border dispute in future. Talks are also happening on the border mechanism at all the three levels- diplomatic, military and political. It is yet to be seen what progress will be made and on which level.
Latest posts by Fatima Ahsan
(see all)
Facebook comments