A Policy Perspective on Education in Times of Pandemic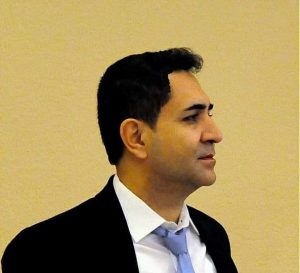 Contemporary health crises caused by the corona pandemic is turning out to be a socioeconomic nightmare for countries across the globe. It has, on one side highlighted the wider issues of social justice, democracy, and good governance, and on the other side, it has exposed the vulnerabilities of our health, education, and economic systems. The education sector seems most vulnerable to the negative consequences of the pandemic.
On the one hand, no one in a reasonable state of mind would opt to open schools in the middle of a crisis and expose young children to the life-threatening virus. On the other hand, parents may need a tangible solution to educate their children. Parents are paying school fees for the last three months and some of them have started asking questions about what do they get in return for the cost of education that they pay.
With an exception of the middle class in urban areas, the educational marginalization has increased during the corona crisis for the children hailing from lower-income families who are enrolled in government schools, small private schools, and community-based schools. The majority of these schools serving lower-middle-class children have suspended their instruction and children are left on their own.
Similarly due to infrastructural issues students and their parents in rural areas have also been left out to sort their academic needs on their own. The government of Pakistan has started a dedicated TV chancel that broadcasts instructional programs for each grade but in absence of a "distance learning policy framework," this may not be considered a viable alternative of formal instruction at schools. In this context following policy perspectives may sharpen the focus of our decision-makers in the times of pandemic:
In this context, there is an urgent need to develop a policy perspective for education service delivery in times of crisis which so far seems missing both at the federal and provincial levels. A proposed policy dialogue for distance-learning may focus upon formulating strategic interventions keeping in view the diversity of context. One model for all might not suit the dynamic educational needs of students enrolled in multiple systems of education across the country.
A common-sense backed by available data about the demography and technological profile of the country suggest that three types of strategic intervention may be required to provide customized distance education to students. It may include a "synchronous" learning model for urban areas, an asynchronous model for semi-urban areas, and a school-based distance learning model for rural areas.
Synchronous learning models are suitable for urban areas the most because a majority of students may have access to high-speed internet. In this model teachers and students may interact with each other at a designated ICT platform in real-time. Ministry of education in collaboration with the Pakistan Telecommunication Authority and HEC may provide enhanced access to its digital learning networks and resources.
At the moment several school systems in major cities and towns are providing online instruction but no system seems to be in place to ensure quality and maintain certain checks and balances on content delivery. The provincial ministry of education may develop a monitoring and evaluation mechanism to ensure national curriculum compliance and assessment of learning outcomes.
District education officers may focus on maintaining the basic Educational Management Information System (EMIS) to monitor access and enrollment trends. Besides; a policy framework may be developed to build synergy with civil society organizations, community groups, business organizations, and local political leadership to upgrade and enhance E-infrastructure capacity at government and private schools to reduce the digital divide that exists in urban areas as well.
A large section of the students' population lives in semi-urban areas where electronic infrastructure is underdeveloped but students may have access to relatively lower speed internet over computers and android mobile phones. In this situation, real-time learning at an ICT platform seems somewhat a distant dream. However, provincial education ministries may focus on developing digital learning materials that may be run across multiple technological platforms such as online web portals, off-line computer applications, and android based cell phone applications.
Several NGOs in Pakistan have already converted the national curriculum into digital learning portals, and this may be capitalized upon. District education officers and their teams may resuscitate school management committees with the help of magistrates (in absence of district governments) to disseminate the learning materials via USBs, CD players, and where possible by using email and YouTube. With the help of local administration and political and religious leadership, parents may be motivated to take responsibility for using these resources and submit the given homework at the school for monitoring purposes.
There are several districts in remotest areas of Pakistan where there is no electricity and internet connectivity and hence any form of digital learning is impossible. In this situation, a school-based learning program may be implemented with the help of the local community and school leadership. The role of the Headteacher and school teachers is critical for the success of this model. They may, at least, develop a learning schedule along with some propped learning activities and homework to be carried out at home with the help of parents and elder siblings.
The education system on the ground in these remote areas is fragile, and if left unattended for long, it may further deteriorate. District education officers, Headteachers, and school teachers are getting their salaries and this is the right time to empower them and encourage them to maintain contact with the parents and students. They may invite individual parents at school following SOPs for physical distancing and orient them about the homework and learning schedule. This requires leadership and out of the box solutions at every level.
Unfortunately, the education system in Pakistan is highly orthodox and bureaucratic. As a result, stakeholders wait for instruction and policy from the above. This may be damaging to the education system in the country. Three months have passed and we are ruing short of time. At the moment state organs seem caught up with basic economic and health issues but we may need to realize that education is inevitable for the holistic well being of our younger generations.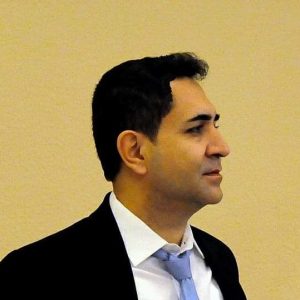 Latest posts by Karim Aman
(see all)
Facebook comments