China's subtle message to India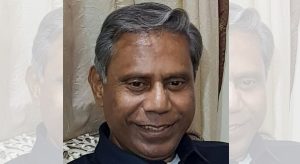 Chinese diplomacy is suave, subtle and refined. It was once defined that when a Chinese diplomat will tell you to go to hell, he will do it so politely that you will look forward to the trip. Over the years, Chinese diplomacy has not lost its finesse, except that it has become assertive.
A 2017 Chinese movie Wolf Warrior sheds light on the polite but firm nuance of Chinese diplomacy. The slogan of the movie has been borrowed from a Han Dynasty saying: "Whoever offends China will be punished, no matter how far they are." At the end of the film, the red cover of a Chinese passport is displayed, accompanied by the message: "Citizens of the PRC: When you encounter danger in a foreign land, do not give up! Please remember, at your back stands a strong motherland."
In the military standoff with India in the snowy valley of Galwan, Beijing is perceived by analysts to be conveying a subtle message to New Delhi. Napoleon Bonaparte is credited to have said: "China is a sleeping giant. Let her sleep, for when she wakes she will move the world."
The question arises, what has India done in the near past to have poked China in the eye and received such a strong message, in which no weapons were used but Chinese troops killed admittedly 20 Indian troops with iron rods and took two score prisoners.
The answer lies in the aggressive stance of the Narendra Modi government, which on 5 August 2019, rescinded Article 370 and 35A of its own Constitution, providing autonomy to Kashmir and annexing Kashmir and Ladakh into Indian Territories. Both Kashmir and Ladakh are disputed regions. Kashmir is contested by Pakistan while some area of Ladakh has been disputed with as well China.
The unilateral decision by Modi, violated the spirit of dialogue to settle the fate of the disputed territories. In 1960 Chinese Premier Chou En Lai visited India and offered to settle the disputes through mutual consultations but Indian Prime Minister Jawaharlal Nehru missed the opportunity. Instead India tried to meddle in the Tibetan issue, had granted political asylum to the Dalai Lama and 70,000 Tibetan dissidents. Because of Indian adventurism, China and India went to war in 1962 in which Indian troops received a sound thrashing. But not having learnt any lesson, India has continued its hegemonic designs. It has been building air strips near the Line of Actual Control (LAC), roads and bridges to ensure rapid mobilization of its troops, much to the chagrin of China. In 2017 China and India had a standoff at Doklam in which the troops from both sides were in eyeball to eyeball contact but India blinked first and backed off.
After the 5th August illegal and unilateral action by New Delhi to annex Kashmir and Ladakh, China had expressed displeasure but the vitriolic Indian home minister Amit Shah, bragged about taking Aksai Chin to the Indian parliament. Simultaneously, India, which had expressed reservations about Chinese President Xi Jinping's mega development plan the Belt and Road Initiative (BRI) and its flagship project, the China Pakistan Economic Corridor (CPEC) began taking actions to block CPEC in the Kashmir region. Indian enthusiastic participation in the US-led Quad to contain China, might have been the proverbial straw that broke the camel's back.
India has been wooing  China's rival Japan in the South China Sea while serenading with the US to contain China, has finally impelled Beijing to send a subtle but firm message to New Delhi.
Ironically, Amit Shah's arrogant jingoism has been responded to by Sudheendra Kulkarni, a former aide to Prime Minister Atal Bihari Vajpayee, queries: "After thousands of lives lost with Pakistan, soldiers and civilians together, in so many years we couldn't take an inch from them, how do you see India taking Aksai Chin back?"
The archaic Sino-Indian dispute separated by the so-called LAC, so-called because the 3,488-km-long LAC doesn't exist on maps or on the ground. Miscalled because the LAC has lost virtually all meaning in the western sector with China asserting sovereignty over the entire Galwan Valley region. In these murky circumstances, no international body will uphold Indian claims of ownership of the region.
China has come a long way since the cold war era. At the 19th Congress of the Chinese Communist Party, earlier this year, Beijing's foreign ministry proudly exhibited a new hotline system that Chinese people abroad could use to call for help, "no matter how far they are".
The People's Liberation Army command was restructured and equipped to project power, including through a blue-water navy and its first overseas base in Djibouti, east Africa. President Xi Jinping ordered massive new resources for diplomacy, doubling the foreign ministry budget from 2013-18, and since then raising it by double digits annually.
Under these changing environments, Modi should have checked his ambitions and not messed around with China. The writing on the wall is clear, during his current standoff with China, none of his newfound allies have issued even a salutary statement. Washington, Tel Aviv, London, Paris, Berlin, Tokyo, Canberra all have been silent. If Modi had only paid heed to China's founding father Mao Zedong's thought: "We will not attack unless we are attacked. But if we are attacked, we will certainly counter-attack"; he would not be in this quagmire. The message from China is loud and clear.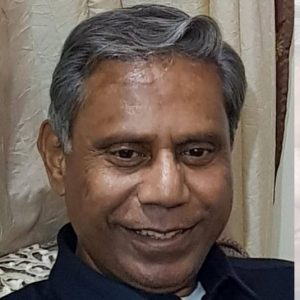 Latest posts by Sultan Mehmood Hali
(see all)
Facebook comments