COVID-19 and Spike in Domestic Violence in Pakistan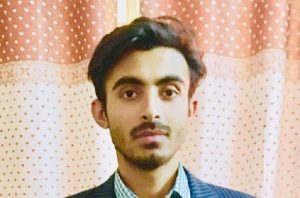 With the outbreak and seemingly unending situation of novel Corona Virus, lifestyles seem to have changed drastically. Where on one hand the governments are taking unprecedented measures in ensuring the effective imposition of lockdown by immuring people to their homes, concomitantly, domestic abuse and violence are making it to the apex due to several reasons including boredom, restrictions and mainly financial, etc. which, in fact, are the products of COVID-19.
The current situation and state advice to stay-at-home have doctored further fear and commotion in the hearts of abused and oppressed women and children, as homes are definitely not a safe option for persecuted especially in the light of the report published in 2014 by Human Rights Watch stating that Violence against women– including rape, Honor killings, Acid attacks, Domestic violence and Forced marriage all remain serious problems in Pakistan.
Shortly, after COVID-19 was declared a pandemic by the WHO in March 2020, a gender analysis was made by UN Women in April 2020 which indicated a 10 percent increase in reporting of domestic violence in Palestine.
According to UNFPA, Pakistan in April 2020, in the wake of this crisis, developed a comprehensive Strategic Response Framework to combat gender-based violence and protection of vulnerable individuals. In order to clearly understand the situation, statistics will provide a transparent picture.
Based on past statistics and reports, such as the one by Thomson Reuters Foundation which ranked Pakistan as the third most dangerous country for women after Afghanistan and the Democratic Republic of Congo and Data collected by White Ribbon Pakistan, a women's rights NGO, 4,734 cases of sexual violence, 15,000 cases of honor crimes/deaths, 1,800 cases of domestic violence and over 5,500 cases of women kidnappings were reported from 2004-2016. The unofficial and unreported figures are way more than those mentioned above.
According to Pakistan Demographic and Health Survey (PDHS), 28 percent of women aged 15-49 have experienced physical violence; 3 percent admitted of having an abortion, miscarriage, or other health problems because of domestic violence, distress and depression. According to official figures, 21 percent increase in domestic violence against women was reported in March 2020. The number of violence cases within one month, rose from 3,287 to 3,993 during this lockdown period let alone the almost half year.
On Sunday June 7th, 2020 in Dadu, Sindh, a man named Abdullah Soomro viciously killed his wife, Yumina Soomro, with an iron rod for the only reason that she, consecutively third time, gave birth to a baby girl. Brother of the deceased girl told authorities that the bereaved's spouse wanted his sister to bear a boy baby.
Many reasons make women pregnable and peril vis a vis poverty, patriarchalism, child marriage, dowry, drug addiction, unemployment & financial crisis and fallaced norms * traditions, etc.  Apart from that lack of education, unawareness about individual rights and ignorance contribute to Domestic Violence.
In conservative and dyed-in-the-wool societies a notion is entrenched which states that one partner- usually male- needs to dominate and control the other.
There are many theories which disclose as to why men tend to abuse their spouses. Battered Woman Syndrome was developed in the US according to which, men who abuse their partners were mentally ill and need to be treated. There are many similar theories which indicate the reasons for such behaviour.
Such an outlook and approach from one partner makes the other one fall prey to anxiety, stress disorder, panic attacks, malnutrition ­ and even having suicidal thoughts; imbalance between social and personal lives.
It is without doubt that personally and financially women have become more vulnerable in the present situation. Currently, Shelter Homes, Women crisis Centers, Child Protection Units & Shelters, and many such others have been established to counter this menace.
Police helpline 15 and the Ministry of Human Rights Helpline 1099 are available to provide a referral, legal advice, and actual physical recovery but absolute numbers show that they are not being used extensively since many victims do not have access to infrastructure and more so for social reasons.
Ministry of Human Rights has also set up a National Domestic Abuse Helpline; National Disaster Management Authority of Pakistan has set up a dedicated "Gender and Child Cell" to deal with domestic abuse cases. Women should be taken on board while making policies that concern women's rights/affairs.
Helplines, essential services, Police, medical and shelter facilities should remain functional and facilitate the needy under the Standard Operating Procedures (SOPs). Moreover, the state needs to assure the persecuted that they will be protected in harsh times. A campaign aiming to promote available protection measures and how to access them, particularly helplines must be launched on an immediate basis through mainstream and social media and other modes of conveyance.
Thus this pandemic of Covid-19 has, without an iota of doubt, brought not only a universal health emergency but also for some groups/individuals, it is proving to be catastrophic in terms of financial/economic turbulence and hardships. This pandemic, like all others, will vanish after some time but this primitive ignoble anathema will require collective efforts to scoop it out and make the world a better place to live.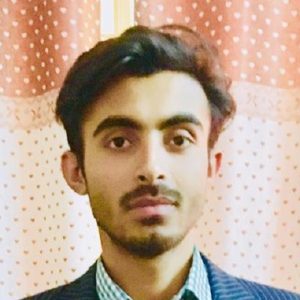 Latest posts by Asad Hassan, Peshawar
(see all)
Facebook comments