The Turkish Van breed was first brought into Europe from the Middle East by returning crusaders and has been known by a variety of names over the centuries such as the White Ringtail and the Russian Longhair. When we first got Eliza, I wasn't sure how to relate to a cat since I had never had a cat before. I remember reading up about cat psychology to be able to understand Eliza. Interestingly, Turkish Vans love to swim and, in their native region, they have been termed "the Swimming Cats." After reading this about Eliza's breed, I am tempted to fill the bathtub and see if Eliza likes to swim in it. So far, she doesn't seem fond of the occasional bathing that we attempt to give her.
Anyway, I went to work with the headache and pushed through. Friday is my half-day. After the clinic was over, I headed to Lynn Institute for a site initiation visit for an oral insulin study. How exciting! It's fascinating that 2021 will mark the one-hundredth anniversary of insulin being discovered by Banting and Best. This medicine will be the first time for people to have an oral form of insulin. I am excited to be a part of making history. I had a nice chat with the medical liaison, and she answered all of my questions about the study.
As I was leaving the research center, I received the reminder text from the personal trainer at Solid Rock Fitness Center. I had made an appointment with them two weeks ago. With the terrible headache, I didn't feel like going; but I felt bad about rescheduling again so I went home, changed into exercise clothes, and got there to meet a young man named Derek. Derek was friendly and non-intimidating. He showed me the exercise equipment, went over some safety information, and provided me with some advice on healthy living. He gave me a 15 minute run of what this training would look like. It felt good. I spend a lot of time sitting on my desk working long hours. I need some assistance beyond group Zumba lessons, and solo treadmill walks, or work out at my home. Astonishingly, intense exercise relieved my headache.
I came home, ate, and then attended the Americans Against the Next War meeting, at 4:30 pm, where my wise friends from around the world get together to brainstorm on how to make the world a more peaceful place. As I was on a Google Duo call with my friends, Eliza was walking all over my keyboard. I put her down from the desk.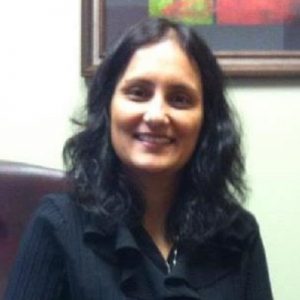 Latest posts by Dr Lubna Mirza
(see all)
Facebook comments