Weigh my arguments before you decide for or against it. Excuse me for being bold enough to coin this term 'political dementia'. Ours is a state like I mentioned. Dementia refers to the loss of cognitive functioning—thinking, remembering, and reasoning—and behavioral abilities to such an extent that it interferes with a person's daily life and activities. These functions include memory, language skills, visual perception, problem-solving, self-management, and the ability to focus and pay attention. Ours is political dementia I repeat for we experience the same symptoms in political dimensions every time and just get over it inadvertently.
Singular of its kind, it is a gripping malady pervasive in our social and political system. Because we do not want to get rid of it, it is most likely to remain the way it is. So much has been consumed by it: our energy, our will, our hope, our dreams, and our ability to tell white from black. Doubts may arise for my claims seem only claims sans evidence. A throwback at the last fifteen dull years of our bland political history may suffice and reinforce my words.
Cast your eyes to the year 2005. A year full of promise, hope, energy, and nothingness. Some experts measured our development, massive development according to them, with the indicator that every house had a mobile phone inside it. Golden, is it not! Our the then prime minister had full faith and conviction in his own country, it's stability and economic glory, so he invested his millions of dollars into that orange-colored country which keeps pouring its love down into our cup at every forum and every situation. The flow of Chinese investment was rampant. We took our initiative to develop Gwadar Port and the city. We are still developing it. Political birds chirped in their beautiful voices the song of rising and glory unachieved hitherto by any nation and civilization. Winds of change blew then. Away went everything including those political birds who found new branches to sing those old songs.
Democracy was knocking at the doors. We pinned our hopes on it completely overlooking its history and tradition. Someone beautifully put it that democracy is the best revenge. In this case, democracy proved to be the best revenge, but with the people. All other vying political elements were honed in what seemed to be a well-intentioned move, but the perils were forthcoming. Flour, water, and electricity became a rare species. Long and detestable power breaks ruined the already dying industry. Law and order situation worsened considerably. Investors found Bangladesh as their newfound destination. A never-ending chain of brain drain ensued. Rental power projects were brought in to make up for the deficiency in electricity in the national system, but some quarters made hue and cry for the anomalies present therein. Soon that time went away and our memories of the times razed too like the rubble of Marriott Hotel.
Time somersaulted. In came a tested and tried prime minister who previously has had a very heavy mandate. Looking at the glory days ahead people ignored the demons of the present and past. With his prior experience and very strong connections in the far and middle east and foreign shores, it was expected of him to change the turn of the events which was perhaps not a bad idea to be tied down with. But to become every living entity in the annals of history one may have to deliver also besides dreaming. Trade remained a top agenda in his manifesto. Very rightly too. Loud claims and endeavors of bilateral trade with that orange-colored country were made. And indeed, the prime minister of that country came along in a plane with a barrage of his people at one time. Just like the world we too thought of the peaceful mutual co-existence, bilateralism, peace, and trade. But the water flow was never allowed, proxy from Afghanistan continued and so the remained her efforts to isolate us from the global community. His wishful trade thinking ever prospered. His departure was as strange as was his advent back to the politics. We do not remember anything of it now.
An era of political activism soon took everyone in its grip. People danced to the tunes of the beautiful songs in those huge processions. A new prime minister joined the office. All cows and buffaloes were in a tangle, but they were handed out their rightful fate by taking away the hospitality of the prime minister's house from them. Indeed, they were heavily indenting the national exchequer. But the ride to the helicopter became the need of the hour as its cost was manageable. Pakistan started prospering with those poultry projects and cattle farming. Vows to bid goodbye to IMF were soon revised. Changing and chopping in the cabinet and shuffling of the ministries also started for unknown reasons. Long travel from container to the prime minister's house soon became visible with the number of wrinkles added to a graceful face. Isolation in the world community, unemployment, power shortage, debacle of industry and peasantry, and inability to manage the economic direction or lack of it may be there but successful PSL at home soils relates the tale of great feats of this government. Give them time. Two years is no time to mend one's ways or to make follies.
As a habit, we shall soon get back to our oblivion mode. Traces of this era too will eclipse from our memory just like those before this. Soon we are going to be chanting the same old trite slogans. Soon the lion or the arrow or the bat is going to resurface and soon we are going to sink into our political dementia and begin chanting for them again.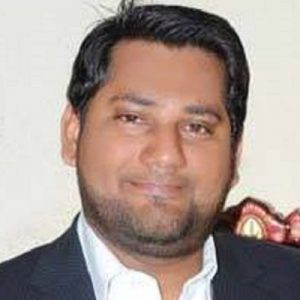 Latest posts by Junaid Mansoor
(see all)
Facebook comments