aur phir mein ny sher ko patakh dala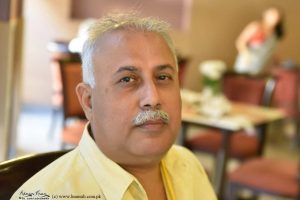 sabiq cheif executive, teen baar ke sdrِ Pakistan , teen muddat ke cheif of army staff, aik muddat ke joint cheifs of staff committee ke chairman aur aik Adad maari mouti malik geer siyasi jamaat ke maalik Parvez Musharraf retirement ke aath baras baad bhi apni baat par qaim hain ke 1999 ki jang-e kargil Pakistan ki sab se barri fouji fatah thi .
' hamari second line of defence ny paanch maqamat se kargil mein daakhil ho kar Bharat ko gilaay se pakar liya tha lekin siyasi qayadat ny yeh azeem mauqa zaya kar diya. phir bhi Bharat ko yeh teen mah kabhi nahi bhulen ge. '
Parvez Musharraf ny yeh bate do roz pehlay Karachi mein apni jamaat all Pakistan muslim league youth wing ke bachon se kee. aur yeh jantay bojhtay kee ke Nawaz shareef, general Aziz , general Mahmood , bros ridle aur bil Clinton ab bhi hayaat hain .
Parvez Musharraf sahib masha allah 72 baras ke ho chuke hain aur 72 baras ka aadmi kuch bhi kahe usay ahtraman sir jhuka ke' jee sir jee' kehte hue sun lena chahiye. waisay bhi hamari tahazeeb is bunyaad par khari hai ke khatae bazurgan giraftan khata ast. .. .
Umar ka yeh woh daur hota hai jis mein tanhai ke maaray aadmi ka jee chahta hai ke bachay is ke aas paas aalti paalti baithy rahen aur woh unhein –apne dilchasp tajarbaat se Mahzooz karta rahay. bachon ke samnay kuch bhi kehna is liye mehfooz hai ke woh qissay ki haqeeqat agar parkh nah bhi payen to usay aik dilchasp kahani samajh ke lutaf andoz zaroor hotay hain aur phir aik dosray ke kaan mein kehte hain' baba jee bohat interesting hain. '
baba jee ny kargil mein sirf Bharat hi ko gilaay se nahi pakra balkay is ke foran baad Nawaz shareef ko gilaay se pakar liya. woh to Saudi arab ghalat moqay par aa gaya aur baba jee ke panjoo se churra le gaya. phir 11 / 9 hogaya aur America ny baba jee ko gilaay se pakar liya aur unhon ny yeh keh kar gulu khulasi karwai ke bhagwaan jo to kehta hai mein karta hon magar gala to chore zalim. . .
phir baba jee ki kuch samajh mein nah aaya to Rafeeq tarrh ke gilaay se sadarat utaar ke –apne gilaay mein daal li. baad azan woh aeen ke gilaay par gaye aur 17 win tarmeem qoum ke gilaay mein daal li. jab baba jee ny akbar bugti ko gilaay se pakra to Balochistan un ke gilaay par gaya aur aaj taq gilaay ka haar hai .
aakhir aakhir sprim court ko bhi baba jee ny kargil ki terhan fatah karna chaha. woh to awam ny sath nahi diya warna Iftikhar Mohammad chohadry ko maza chakkha kar kargil jaisi aik aur fatah –apne naam kar letay .
ulta Asif Zardari ny unhein gilaay se pakar ke barasta guard of honor aywanِ saddar se bahar rakh diya aur phir agli hukoomat ny un ke gilaay mein article chay ki chondi ( clip ) laganay ki koshish ki. woh to kher hui ke Saadat mand' joniyrz' ny baba jee ke samnay doctoron ko dhaal bana ke khara kar diya taakay baqi waqt woh qissay kahaaniyon par guzaar len .
' haan to bachcho mein yeh keh raha tha ke jab 20 foot lamba sher mere samnay aaya to mein bilkul khaufzadah nahi sun-hwa balkay mchaan se utar kar is ke samnay seenah taan ke khara hogaya. . .
magar dada jee kya sher 20 foot ka bhi hota hai ?
chalo das foot ka kar lau. .. ab is se kam nahi karoon ga. .. aaraaam se kahani suno. .. to jab mein mchaan se utar kar sher ke samnay seenah taan ke khara hogaya to mein ny sher se kaha maaro goli mujhe. . .
lekin daad jee bandooq to aap ke paas. .. ?
khamoshi se baith ke suntay ho ya nahi. aik to aaj kal ke bachay khud ko maloom nahi aflatoon kyun samajte hain. .. haan to phir mein ny sher se kaha ke maaro goli mujhe. yeh sun kar sher aabdeedah hogaya aur mere booton par پاؤں rakh ke kaha. ya ustaad maaf kar do tum ensaan nahi, ensaan ke roop mein asli batsoyr nasli sher ho. .. aur phir mein ny is das foot ki bulaa ko gilaay se pakar ke billi ki terhan zor se patakh diya. be chara sher kapray جھاڑتا sun-hwa sir jukaye khajil khajil jungle mein gayab hogaya '. .. .. ( taliyan ). .. .
19 May 2015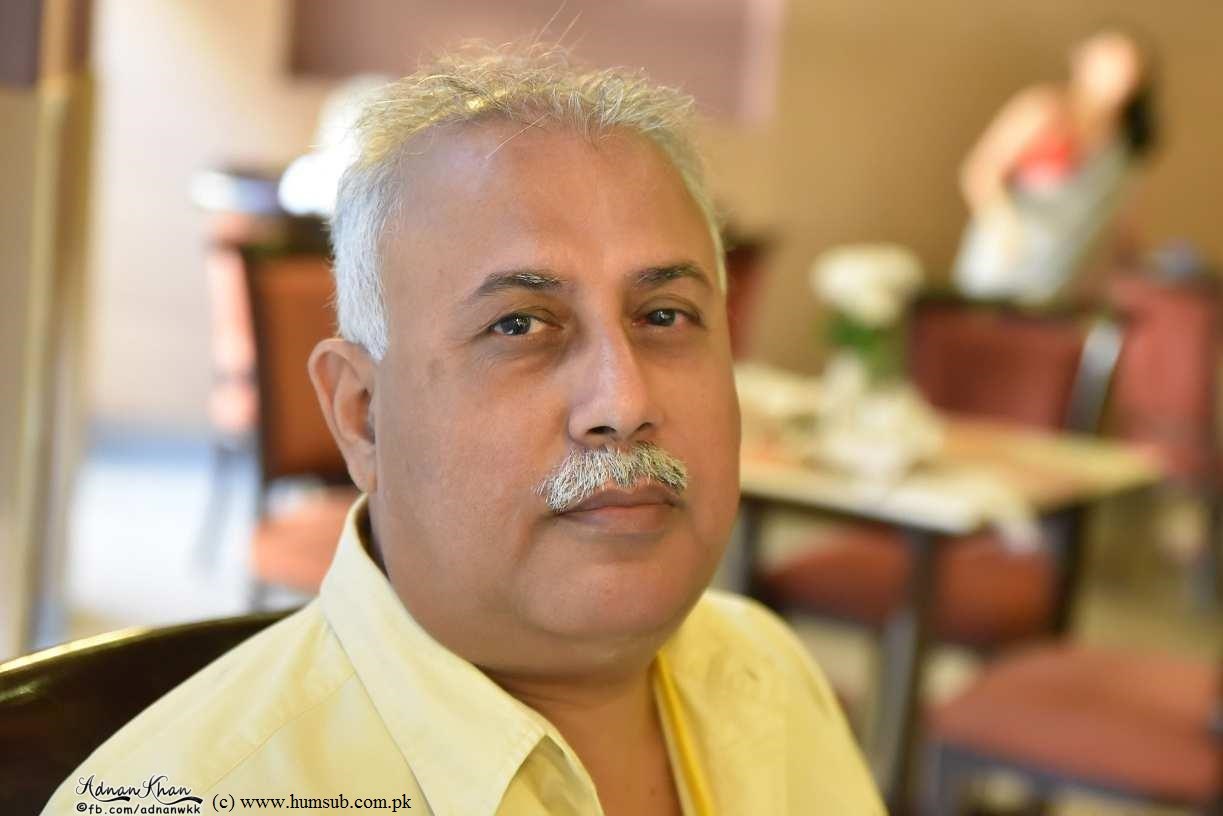 Latest posts by Wusat Ullah Khan
(see all)
Facebook comments