kiya shahbaz sharif wazir azam ban rahe hain?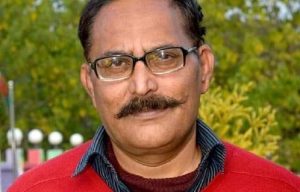 jis tarah saabiq vazeer-e-aazam Mian Nawaz Sharif ka khel Panama ne khatm kiya tha is tarah tezee se tabaah hotee maeeshat ne Imran Khan ka khel bhee khatm kar diya hai. Nawaz Sharif kee faraagat ka amal Panama se shuroo ho kar vaats upaje aaee tee se hota hua Supreme Court pahuncha aur ikaama par na ahalee ke faisale se mukammal hua. tahareek-e-insaaf kee faraagat ka amal bhee shuroo ho chuka hai lekin ye amal Nawaz Sharif kee tarah do saal nahin lega gaalib imakaan yahee hai aainda maalee saal ke budget kee adam manzooree se hukoomat parliament mein aksareeyat kho baithegee aur Mian Shahbaz Sharif malik ke nae vazeer-e-aazam ban jaen aur silasila do dhaee mahinay mein mukammal ho jaega
Islamabad mein iqatidaar kee gulaam gardishon mein aksar ghoomane vaale sayyaah ye kahate hain vazeer-e-aazam se Joint Chief of Staff Committee aur teenon afwaj ke chiefs kee guzashta dinon hone vaalee mulaaqaat asal mein khel khatm aur paisa hazam vaalee mulaaqaat thee.
tabadeelee ka amal mulkee maeeshat ke istihakaam aur region mein tezee se hone vaalee tabadeeleeyon ke tanaazur ke saath saath hamesha se taaqatavar establishment kee foreign aur interior paaleeson par milkiyat baraqaraar rakhane kee ek koshish thee lekin maaashee taraqqee ke hadaf kee nakami ne baaqee ehadaaf kee takameel ko bhee mashakook kar diya hai aur ye kisee soorat kaabil-e-qabool nahin. Mian Shahbaz Sharif hamesha establishment ke lie kaabil-e-qabool rahe hain lekin apane bade bhaee Mian Nawaz Sharif se bevafaee na karane par unhen vazaarat azamee bhee na mil sakee aur aashayaana haoosing skeem kee soorat mein unhen establishment kee khafagee ka saamana bhee karana pada. hukoomat kee tamaam mahaazon par nakami aur is se zyaada na ahalee ne Shahbaz Sharif aur establishment ke karta dharata numaindon ke daramayaan tajadeed taalluqaat ka mauqa faraaham kiya hai.
Shahbaz Sharif agar donon fareeqain Mian Nawaz Sharif aur establishment ke maabain koee kaabil amal tasafeeya karaane mein kaamayaab ho jaate hain to Mian Nawaz Sharif vaapis jail mein nahin jaainge. saabiq vazeer-e-aazam ko jis tarah faarig kiya gaya hai is kee haqeeqat se tamaam fareeq vaaqif hain. Mian Nawaz Sharif us vaqt mazaboot viket par hain aur unako mazaboot pozeeshan hukoomat kee na ahalee aur maaashee tabaahee kee vajah se haasil huee hai. muaamala ab is baat khatm hoga ki muslim league noon Mian Nawaz Sharif kee sarabaraahee mein apane patte kis tarah khelatee hai.
Mian Nawaz Sharif siyaasat se dastabaradaar hone ke lie aamaada ho sakate hain lekin vo Maryam Nawaz kee siyaasat mein maujoodagee pur isaraar karenge. saabiq sadar aasif alee zaradaaree bhee siyaasat se dast bardaaree par taiyaar ho sakate hain lekin vo bhee Bilawal bhutto kee siyaasat mein maujoodagee pur isaraar karenge aur agar donon siyasi jamaaten Pakistan People's Party aur muslim league noon kisee use muaamala par razaamand ho gaeen to mustaqabil Maryam Nawaz aur Bilawal bhutto ka hoga aur establishment ko ye kadava ghoont peena padega. jahaan tak lootee huee daulat vaapis karane aur un aar o lene ka stant hai is muaamala par establishment ko kuchh nahin milega na Mian Nawaz Sharif se aur na aasif alee zaradaaree se. paise dekar deel lene ka amal donon siyasi jamaaton ke siyasi mustaqabil ko tabaah kar dega aur ye kaam karana donon siyasi jamaaton ke lie mumkin nahin.
establishment ke paas option mahdood ho chuke hain unake paas koee mutabaadil nahin. jis ghode par dao lagaaya tha vo res haar chuka hai vo haara hee nahin usane joki ka mustaqabil bhee mashakook kar diya hai is ghode par ab dao nahin lagega. is ghode ka khel khatm ho chuka hai aur dubaara ye kabhee bhee khel mein shaamil nahin hoga.
Imran Khan ne bhee navishta deevaar padh liya hai vo ab anchors ke saath dil ka bojh halka karane kee bajaay beat reporters ke saath gam baantane lage hain ki unhen pata hai anchors kis kee zabaan bolate hain. vazeer-e-aazam ko ye bhee pata hona chaahie ki poora media hee ek makhasoos zabaan bol raha hai vo ab vazeer-e-aazam ko bail aaut bhee nahin karega aur unhen ab maseeha bana kar bhee pesh nahin kiya jaega kyonki khel khatm ho chuka hai aur paisa bhee hazam ho chuka hai.
jahaan tak anaar o nahin doonga ke daave ka taalluq hai to unakee asaleeyat ka tabadeelee laane vaalon ka bhee pata hai aur khud hukoomat ko bhee khabar hai vo kis tarah iqtidar mein aae. vazeer-e-aazam aur unake ministers jo kuchh bhee kahate rahen hoga vahee jo manzoor-e-khuda hoga aur khuda ko yahee manzoor tha ki Shahbaz Sharif ka naam Exit Control List se nikaal diya jaaye aur un par aashayaana haoosing skeem mein fard-e-jurm aaid na kee jaaye. khuda ko yahee manzoor tha Mian Nawaz Sharif ko medical buniyaadon par zamaanat mil jaaye aur six weeks ke dauraan koee mufaahamatee phaarmoola tai pae jaaye.
ye is qadar zaalim aur na-ahal saabit hue hain pooree maeeshat ka naas maar diya hai aur haalaat is nahaj par aage hain martial law bhee nahin lag sakata is lie deel hogee aur six weeks ke andar hogee
Latest posts by Azhar Syed
(see all)
Facebook comments