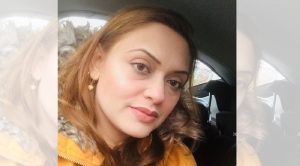 When we moved to United Kingdom from Pakistan in Dec 2014, the age of my two kids was 3 years and 7 years approximately. My husband had started a job here as a doctor. Initially we didn't own a car so we used to commute on buses for day to day necessities & grocery. In the chilling cold winter of UK, waiting for the buses was very hard.
We used to live in a small flat in hospital accommodation which was walking distance from hospital. My husband used to walk to his job. When my kids got admission in school after two months, we had to walk to the bus stop & then take the bus to get to school and back daily. It was very tricky in extreme weather conditions. We Lived in a coastal town where strong winds blew round the year and especially in winter. In famously rainy UK weather many times kids reached school in soaking wet shoes and drenching uniforms. Buying groceries from super markets and lifting heavy shopping bags and walking back to home was also a nightmare.
After getting the UK driving license my husband bought a second-hand car after six months, but the car was only used for grocery shopping when he was at home. Rest of the time the car was parked at home when he was at work. Me and kids used to walk to school and back.
Two and half years later my third child born and things became more difficult for us, because now we had another thing to manage with all the existing ones, the pushchair. With a newborn baby along with kids' school bags and lunch kits in windy and rainy weather, I couldn't manage all together. My elder son sometimes annoyingly said that what was the use of this car parked in the parking lot. He said, dad walked to his job and only if you could drive we would not face all the trouble. There is no school bus system as well for state owned schools in UK.
Learning to drive had been a nightmare for me since my youth. I once tried to learn in Pakistan after my graduation but unfortunately, I couldn't get a good instructor while I was too scared to drive. Now I had the feeling of guilt that I lacked this important skill and my kids had to suffer. I noticed that the ratio of male and female drivers was almost equal in UK. People showed equal respect to female drivers as they would do for men which was in contrast to Pakistan.
One day when I was pushing the buggy with my 20 days old baby soon after having an operation (C-section) with two other kids' school bags & lunch kits in buggy in rainy cold weather. I asked myself that if I could bear & give birth to a human being, why couldn't I drive? I decided that I will learn to drive. I came home and started reading the book for the UK driving test. To get a license here you need to pass theory test first and then the practical. I had the book at home from when my husband took the test.
I prepared for two months, booked the test and passed theory in first attempt. I was very proud of myself that the thing which haunted me all my life and I didn't feel capable of doing, I had cleared the first step successfully.
But the real test was still to be overcome, the practical. I started taking driving lessons from an instructor. On my first lesson she asked me when was the last time I held the wheel? I said, I never held the wheel, and why is it necessary to hold the wheel to learn to drive? As she got my confusion she gave a big laugh.
She said she meant steering wheel. I told her that my only experience of driving is dodging cars in children's amusement centres in Pakistan. Her next question was, which side of the road do you drive in your country. I again did not have an idea, I told her that the rules in Pakistan are very flexible and you can drive anywhere you want to, even on footpaths. I still cannot forget the look on her face, she probably thought that I was mad or Pakistan was a very strange country.
She made me sit on the driving seat after we reached a quiet place. She asked me to start the engine and give the accelerator after putting the car in drive mode. As the car started rolling slowly, the first thing I did was to put my hand on the horn and started honking the horn. She cried, what are you doing? why are you giving horn?
I said I am buzzing to make people attentive on the road to avoid any accidents. She said but the road is clear no one is coming and she said something which meant something like, NO HORN JUST A SMILE. I asked her what she meant. She said, 'here you do not give horns unless it is absolutely necessary, and you will learn as lessons progress'.
As the time passed I started developing confidence. I was very enthusiastic although I had to take lessons sometimes either very early in the morning or late evenings, because I could only go for lessons when my kids were with their dad. Initially I couldn't drive up to the speed limit and many a times there was a long que of traffic behind me but surprisingly none of them ever buzzed the horn. She told me that my back mirror should be set in a position that when looked into it, I would have eye contact with the driver behind me. Whenever I looked in that mirror I always noticed smiling shining eyes.
Here in UK everyone passes through all these stages of learning driving and taking tests and everyone has a legitimate driving license. So, people understand the worries of a learner. They don't discourage you for being a learner or especially being a lady, as in Pakistan some people make female drivers uncomfortable by giving horns or bullying by road rage. Here, everyone including instructors as well as the general public, was very encouraging of me. My biggest support was my husband and the driving force was my little kids, because for 2.5 years we suffered together on roads.
My instructor told me the significance of pedestrian crossings and taught me to never blow horn to rush the pedestrians, rather give smiles to everyone on the road. She told me to not overtake other cars by honking the horn rather by saying thanks. There is drivers' language where you say thanks by flashing hazard lights once someone gives you way or you overtake. She taught me to give way with a smile and nod of the head.
Horn is nothing but noise pollution. I learnt that on roundabouts, you give way to the vehicle coming from your right side and you would also get way in the same way. If someone doesn't give way even if it's your right just ignore and think that the other person may have any emergency. Do not show anger by buzzing the horn rather smile because you could be in the same situation.
Learning driving was not only a skill for me but in fact it was an opportunity to learn British society and their good etiquettes. Soon I realised that it's the same patience and humbleness that we should show while we walk, shop or talk. By giving way to others especially elderly, holding doors for others and sometimes offering your turn in a que to others who are in a rush or ill or pregnant.
Finally, one day my instructor told me that I was ready to take the test. She took a mock test and I passed it so I booked the date. I was a bit apprehensive as I had heard a few scary stories from other people who had to take many attempts to pass. When I took the practical test unfortunately, I failed on the first occasion.
It was very disappointing and heart-breaking for me as the misery of walking to school and shopping in bad weather, with my kids, was still on. My husband gave me courage to re-appear in the test within a week so I booked the test again after a week.
During that week many times a helpful neighbour offered me the lift to school in her car but I politely refused because I thought, if I started relying on others I would not pass my driving test. She told me her story of how she passed her test in 8th attempt. I couldn't afford anyway so many attempts and this gave me a lot of stress. I always wanted to be a perfect mum and good wife and didn't want to be a burden on the family.
That whole week I practised at my level best to get better at it. I took second attempt and passed this time. On the same day I went to pick my kids from the school by car. I had my test result in my hand, my elder son saw car keys in my hand and he jumped in air and said to me 'Mama it feels like I have passed something'.
He was very happy and I said yes dear son it's not only me but we all have passed today. The days of hardships of bad weather were over. While driving back home from school suddenly a cat ran in front of us on the road and I had to make an emergency stop as the cat stood in the middle of the road. My son asked me, 'mama why didn't you give horn and rather than being stressed you are smiling'. I told him that my instructor taught me this important lesson that NO HORN JUST SMILE.
This important lesson is not only limited to driving but also applicable in every walk of life. We can solve a lot of problems with our smiles instead of being loud & rude like a car horn. If everyone practised this, the whole society becomes a beautiful place to live.
And that is why I like, cherish, and love my UK.
Stay blessed.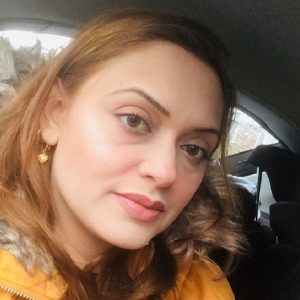 Latest posts by Dr Siti Hasmah
(see all)
Facebook comments