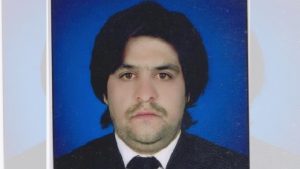 In Afghanistan, before 1979, when civil war broke out between people of different ethnicities and schools of thought, the situation deteriorated and the Afghan government requested through a letter to the Soviet government for help, justifying the Soviet claim that it invaded and attacked the rebels to help, in response to that Afghanistan's religious, right and left, countered Russian forces with (American, Pakistani, Iranian, Chinese British and Saudi Arabia's aid). The war lasted for more than nine years, during which millions of Afghans were killed. Millions of Afghans had been forced to flee their homes to Pakistan and Iran and many are still living a life of misery over there.
An agreement was reached between Pakistan and Afghanistan with the USA and USSR as a Guarantors. Mujahideen were hesitant, not agreed to any point and were informed by Pakistan every now and then. Pakistan was mediator or representative of the Afghan Mujahideen ( high contracting parties were Pakistan and Afghanistan, where they bilaterally agreed upon to not interfere, intervene and damage the integrity of).
In year 1988 the Soviet withdrawal began, and ended in 1989. The Soviet government left Afghanistan in a state of disarray, which led to another civil war, the loss of Afghan lives and with the deterioration situation (the killings took place on religious and regional grounds). In 1993, Civil War Lords became fed up with the bloodshed, the leaders of all groups reached with a peace agreement in the city of Makkah, mediated by Saudi Arabia and Pakistan (the philosophy behind the Treaty of Makkah was, the leader of any group would dare to tamper with the agreement because of the holy land), but the story was quite the opposite.
Things got quite bad and during that period a new militant group was born, called Taliban. From 1994 to 1996, they launched attacks on various provinces, formed their own government and ran their own system. After the destruction of the World Trade Center, United States blamed Osama bin Laden, an asylum seeker in Afghanistan, who had been wanted by FIA since 1998 but the US request was denied.
Due to that denial the United States invaded Afghanistan in October (2001) and soon built its military bases in major cities. The war, which began with George W. Bush and continued until the Donald Trump administration, but election campaign's promises by US President Donald Trump with his constituents or voters "will make America great again". Forced the American establishment and reached to an agreement with Taliban, that Afghan territory would not be used against the United States and its American allies, and both sides would work for intra-Afghan negotiations (the agreement was reached in Qatar).
In the midst of the agreement, the maternity center and the funeral prayer were attacked by terrorists: chich shook the parties.
During the month of Ramadan, these beasts killed infants in front of their mothers and even killed the mothers.
The incident was condemned by several countries: the US State Department, along with Taliban spokesman Sohil Shaheen, denied the incident on his Twitter account, calling it a conspiracy.
Taliban announced a three-day ceasefire on Eid al-Fitr, a wave of joy in Afghanistan, in response the Afghan government: President Muhammad Ashraf Ghani released 2,000 Taliban and release of prisoners continues. US Special Envoy Zalmai Khalilzad visits Qatar, Kabul and Pakistan for intra-Afghan talks, as well as Pakistan's Chief of Army Staff General Qamar Javed Bajwa visited Kabul and signed a new agreement: A similar agreement was reached in Geneva in 1988; Let's see how much the two countries abide by it and how much they strive for it.
Through these efforts of United States, Afghanistan, Taliban and neighboring countries, it is now clear that the agreement is imminent, but the United States and the rest of the world are requested not to leave Afghanistan in disarray like Russia. Pre-planned futuristic developments, special funds for peace and prosperity of Afghanistan and mechanism to avoid another civil war.
Latest posts by Allah Noor Abdal
(see all)
Facebook comments