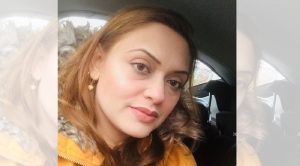 When I moved to the UK, identifying the currency was a confusing task, especially the coins, as it would be for anyone moving to a new country. There were a lot of things already on my plate that I couldn't get time to learn about coins. Whenever I went out for shopping, and if the bill was under one pound, I used to put my hand in that small purse that I used to keep for coins and placed a pile of coins on the counter and the shopkeeper would pick up the correct number of coins and return me the rest.
After one week I learnt most of the coins & currency and just to check the honesty and attitude of people here, many times I pretended to be ignorant of it and gave hand full of coins to the shopkeeper but they never picked even a single penny more. In fact, once an old shopkeeper lady taught me about coins currency and told me to stop this practice as any day someone may take the advantage of my ignorance and charge extra money. Despite the advice, I did it for at least three more months intentionally as I could not be bothered looking for the correct ones but I am glad that I had never been betrayed.
I live in East Sussex county of the UK which is a predominantly native English populated area. Whenever I shopped, the salespersons mentioned about any new discount and money-saving deals which I did not know about. Another thing was that if you asked for help from anybody who themselves were shopping in the supermarket, most people were willing to guide at their level best. Especially if they were told that you were new in town or country. If you are confused about buying any ladies clothes for example that if a particular colour/style would go with your personality or not they would definitely guide you with a smiling face.
A lot of times shopkeepers told me to come the following week as there would be a clearance sale starting and if it was not an urgent need then it was better to wait till that time.
It's very comfortable shopping in the UK without the fear of fraud. If any store doesn't have any particular item which you are looking for, they guide you as to where you can get that, without thinking of business competition. The comfort and ease of customers is the prime importance for them. As there are so many positive things about the UK, it's another great thing that adds to its beauty and attraction.
I wish we follow the same practices and attitudes in Pakistan to make shopping easier and comfortable for the shoppers, especially for foreigners or outsiders. In the UK nobody takes advantage of people who are new in the country. In fact, they always try to guide and help them.
For these reasons, I learnt shopping here quickly, as there are a lot of people who are happy to be a teacher, friend and guide. There aren't many foreigners in my town, but still, there were discount offers in Ramadan in stores, it was astonishing for me. Once I was in the aisle of Ramadan offers and a lady asked me in a very respectful way about Ramadan and Islam and showed her interest. She made me feel as if I was a very brave person who was having such long hours of fasting. Her attitude was very encouraging and delightful. When we were in line to pay, she offered me her position and moved me forwards and said as I was fasting so I shouldn't wait for long.
The best part of shopping in the UK is the return and exchange policy. You can return/exchange within 28 days after purchase even if it was a sale item. The only thing is to keep the receipt with you but if you have lost the receipt and you paid by bank card they would trace your purchase and accept your return.
As covid has changed to a lot of things all over the world, some policies are now changed. For example, try/fitting rooms are closed in stores. But exchange and return policy are still the same and you can bring any cloth back to the store after trying at home. That is such a smooth and tension free shopping style in the UK.
Boxing Day is another shopping day in the UK with huge sales and it is every year on 26th December, the next day to Christmas. It starts from midnight with online shopping and stores open at 5 to 6 Am in the morning. People get up early on this day and enjoy shopping for the whole year. The shoppers are very decent especially in English populated cities but in areas where foreigners 'community is prevalent, it becomes a bit tricky, to say the least. Return and exchange policy remains the same as on other routine shopping days.
Once I bought a few grocery stuff, I was in a hurry and did not grab a grocery basket, there were a lot of things in my hands like milk bottles and yoghurt etc, suddenly yoghurt fell down on the floor and the pack burst open, there was yoghurt all over the floor, I felt very embarrassed. I was thinking about what to do then? Suddenly the store worker lady rushed towards me and said it was alright and started cleaning. I said sorry to her and felt guilty at heart for being lousy and not using the basket. I went to the fridge and took out another yoghurt. When I went to pay for my shopping, I told the person on the till that I had spilt one yoghurt, so he could charge me for two. He said it's OK as it was an accident and could happen to anyone. He charged me for only one. I said to him thanks for his kindness and the store policies in the UK.
So I would say it is fun، relaxing and enjoyable to shop in UK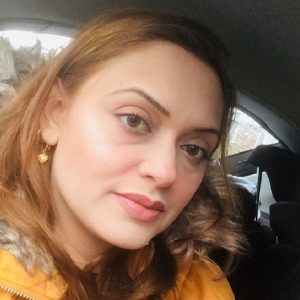 Latest posts by Dr Siti Hasmah
(see all)
Facebook comments