Why India should not use Russian S-400 missiles against China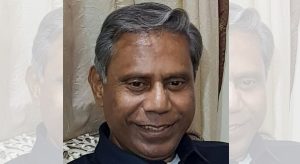 India is embroiled in a border skirmish with China in the Ladakh region in which, it has lost territory as well as scores of soldiers including a battalion commander. The encounter has left India red-faced and prompted its Defence Minister Rajnath Singh to seek the early delivery of the sophisticated S-400 Triumf Air Defence  Missile System from Russia.
The Indian Defence Minister is in Moscow to attend the 75th Victory Day Parade. He is reported to have sought urgent supply of equipment and spares needed for the Russian-origin fighter aircraft including the Su-30MKIs and MiG-29s of the Air Force and the MiG29Ks of the Indian Navy, the T-90 battle ranks for the Army and the Kilo-class submarines of the Navy along with other warships.
According to ANI, Defence Minister Rajnath Singh requested Russia to urgently supply spares and associated equipment to India for its fighter planes, submarines and battle tanks through air route to ensure their early delivery, instead of sea route using ships. The Indian news agency reported that the equipment was earlier supposed to be supplied to India through the sea route in ships but was stuck there for several months due to the COVID-19 situation.
The wire service informed that the Indian Defence Minister asked Moscow to expedite the delivery of the S-400 air defence systems. The Russians had postponed the delivery schedule by several months due to delay in payments over certain issues. Although India has made full payment of the sophisticated missile system, Moscow informed that owing to the closure of its factories, including those dealing with the defence industry, the delivery of the S-400 will not be possible before the end of next year.
Meanwhile, BJP MP Subramanian Swamy has thrown a spanner in the works. He tweeted last weekend a warning to the Narendra Modi government to not use the S-400 missile system in a conflict with China. Swamy wrote, "The Namo (Narendra Modi) government would be well advised not to use S400 in a possible battle with China. This is because S400 is made with Chinese electronics.  Russia is today a junior partner of China". It may be remembered that China was the first export customer for the S-400, buying the missile system in 2014 and taking delivery of the first units in 2018.
The S-400 is an integrated air defence system featuring radars, command and control equipment and four types of surface-to-air missiles. The four types of missiles used by the S-400 have ranges varying from 40km to 400km and can shoot down aircraft, drones, cruise missiles and ballistic missiles.
Last year on 26th February, Indian Air Force had carried out a surgical strike within Pakistan territory, using Mirage 2000, which bombarded an alleged jihadist training camp at Balakot. Indian jingoistic leaders and media, in a chest thumping exercise, claimed that they had killed 300 miscreants and annihilated the Madrassah, alleged to be a terrorist training center.
The next morning Pakistani media visited the site and saw for itself that not a single soul was even injured while only a few pine trees were destroyed.
In retaliation, Pakistan Air Force fighter aircraft targeted the Command Headquarters of the Indian military but spared the building and delivered its munitions in an empty ground adjacent, just to serve a warning to India to avoid any adventurism. Indian Air Force fighters were scrambled to  intercept the Pakistanis. In the ensuing melee, an Indian Air Force MiG-21 Bison and another Su-30 fighter aircraft were shot down by Pakistan Air Force in close combat. The pilot of the MiG-21, Wing Commander Abhinandan was captured alive but returned to India after interrogation. The Su-30 pilot did not survive and the aircraft debris fell in Indian occupied Kashmir.
The military might of India received a major blow and its leaders were ruing the fact that the delivery of the French combat aircraft Rafale and the Air Defence Missile System Triumf S-400 would have made a huge difference and India would have avoided the ignominy it suffered.
Now with Sino-India ties at a low ebb and Indian belligerence against Pakistan heightened, India seeks the delivery of both weapon systems. The delivery of Rafale, which had been hit by a corruption scandal, has commenced but only marginally.
The Trump administration had warned India of imposing sanctions under America's CAATSA Act against it with respect to New Delhi's acquisition of Russian S-400 Missile Systems. In addition to its potential as a cutting-edge weapon system, the S-400 has been at the center of international politics. In July 2019, the Donald Trump administration removed Turkey from participating in manufacturing and buying of the F-35 stealth fighter after Ankara refused to cancel a deal for the S-400. Media reports even claimed the US could offer the F-35 stealth fighter to New Delhi as an incentive to junk the S-400 missile deal with Russia. During Donald Trump's much toted India visit, no accord to the effect took place. India escaped US wrath but now with Swamy's warning, uncertainty and doubts have been cast on the S-400 missile system deal.
This is not the first time Swamy has warned against the S-400 missile system. In December 2019, Swamy warned the presence of Chinese electronics would make the missile system "compromised" in a war with Pakistan, in addition to the risk of US sanctions. Swamy then tweeted, "Expect a deadly US Sanctions blow early next year because of the S-400 purchase from Russia which weapon has embedded China's electronics. S-400 is a fine weapon but compromised in a war with Pakistan. On a cost-benefit-risk analysis: Bad".
It is yet unclear what Chinese electronics Swamy was referring to. In 2018, Russian news agency TASS reported that the S-400 deal with China is "without tech transfer or license production". However, Chinese companies have been supplying a range of commercial electronics for aerospace programmes across the world.
Curiously, in 2012, a US senate sub-committee investigation revealed 1,800 cases of fake electronic parts being installed in US military aircraft, with nearly 70 per cent of an estimated 1 million fake parts being traced to China. The aircraft on which such counterfeit electronic equipment was used included the C-130J transport aircraft and the P-8 maritime patrol aircraft, both of which have been procured by India from the US. Such an actuality is rife with the possibility that in addition to posing risk of failure, the counterfeit equipment could potentially be used as means for implanting tracking and espionage systems.
It may be recalled that last year during an Israeli air attack against targets in Syria, Russian S-300 and S-400 air defence missile systems installed in Syria, failed to detect the intruders.
Meanwhile, India is still weighing all options especially in the face of a dual theatre of war since it chose to engage both China and Pakistan simultaneously.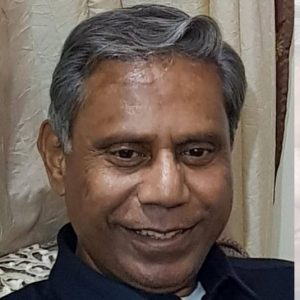 Latest posts by Sultan Mehmood Hali
(see all)
Facebook comments