W-11 ko Sharam Kyun Nahi Aati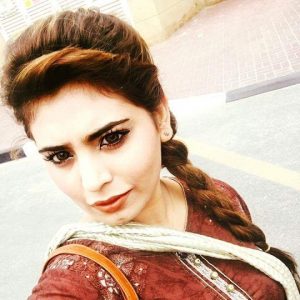 June ki taiz chilchelati dhoop thi zameen aag ugal rahi thi Sonia bas stop par khari kaafi der se bas ka intzaar kar rahi thi. lagta hai aaj CNG band hai, lekin private gariyon ka hajhoom kam nahi hota itnay mein kaali corolla aakar Sonia ke paas ruki. aik bhondi si shakal walay ney Sonia ko gaari mein bethnay ka ishara kya Sonia ney mun phir liya aur bas ka intzaar karne lagi. daur se bas aati dikhayi di. Sonia ney bas ki taraf daud laga di. bas ruknay ka intzaar karne se pehlay woh bas mein charhne ki jaldi mein thi is khauf se agar yeh bas nikal gayi to nah jany is ko aur kitni gariyon walay dawat den ge. bas ke payidan par paiir rakhnay ke liye agay barhi hi thi ke foot path par taiz raftaar motrsaykl sawaar ney uska rasta kaatna chaha aur awaza kas kar chalta bana. Sonia bas mein charhi jo aurton ke hajhoom se khchakhch bhari thi safar taweel tha, garmi ki shiddat, oopar se aurton ki mach mach Sonia ko aurat hotay bhi nah pasand thi, kaafi der baad darwazay ke paas aik set mili woh jhat se baith gayi. shadeed garmi mein khud ko burqay mein lapait kar khud ko ghair mehfooz samjhna aik aisi kefiyat hai jo mardon ki samajh se balatar hai .
sun-hwa ka naam o nishaan nahi tha magar jab vagon taiz hoti to thori si sun-hwa aati to lekin ( kambakht ) burqay ki deewar Sonia ke jism taq sun-hwa ki rasai nahi honay day rahi thi aur Sonia paseenay mein sharaboor. Sonia ney soorat e haal se jhungula kar abhi naqaab utaarna hi chaha tha ke itnay mein Sonia ko apni kamar ke paas aik ajnabi sa lams mehsoos sun-hwa
shayad garmi se paseena sir se kamar ki janib rawan tha magar yeh silsila barhta sun-hwa deekhaee diya. sarsarahat taiz hui to Sonia agay peechay hui magar harkat ney zor pakra to Sonia ghabrahat ke maaray khari hui dekha to set ke neechay teen ungelian thi jis mein shahadat ki ungli wazeh thi. nazrain uthayein to uskay baap jitni Umar ka aadmi tha jo chonka aur khisyana ho kar paray dekhnay laga. Sonia ke tan badan mein jhurjhuri si aagai. maazi ki khamosh aawazian cheekhnay lagi. Sonia ko wohi sab yaad anay laga jab paanch sala bachi ko hyderabad se Karachi jatay hui aik boorhay ney apni goad mein betha liya tha jo is ke nanhay badan ko sehlatha haath ghumata aik paon se dosray paon phir is ke haath gaal choomta honton ko is ke nne peeron pey sehlatha uskay galoon par bosay deta tha. nanhi Sonia is shetan ki goad mein sakhti bardasht kar rahi thi be cheeni samajh nahi parhi thi uski masoom si Umar magar woh zor se ro pari thi baba ney Sonia ko wapas apni goad mein liya aur rush mein bhari vagon mein samaan se bhari gthrhi boorhay ko thama di. bhai is mein mera qeemti samaan hai is ka khayaal rakhna jab ke baba ke haath qeemti samaan wapas lag chuka tha. Sonia is baar waweela karna chahti thi lekin karti bhi to badnami aur sab ko khabar honay ke dar se sokhey halaq mein ghaleez ehsas ke sath manzil ka intzaar karne lagi .
Sonia ney socha woh chikhati bhi to kahan kahan poora muashra usay W-11 laga raha tha. bas stop ho ya bhara bazaar, har jagah aurat ke liye tang hai. haath maartay aur aawazian kastay hue mard, school ho ya madrassa khud ko saat pardon mein lapait kar bhi ghair mehfooz samajhney ka khayaal ab shayad hamari ragon mein sarayat kar chuka hai. hazaron uthnay wali nazron aur tan par kapray honay ke bawajood khud ko burhenapa tasawwur karne ke rivaaj ney aurat ko nafsiati ghulam bana diya hai. mausam garam ho to bhi hamaray jismon par baara mahinay sard Mehri muqaddar hai. barish mein to burqa bhi jism ka ghuroor nahi chhupa paata. yeh kaisa muashra hai jahan aurat ko to parday ki Talqeen ki jati hai magar niyat chaar saal ki bachi par bhi kharab ho jati hai. jahan phool jaisay bachon ki aabaroo bhi mehfooz nahi. . jahan zlzlon ka markaz bhi aurat ki be hiyai par mukhtas ho jahan zameen to kaanpti ho magar zameer nahi. . jahan aurat ke jeans pehantay hi shehron mein selaab ajayeen. .. jahan badnaam zamana galiyo mein jany walay ka koi naam nahi magar is gali mein baithi aurat gaali zaroor hai. khud ko haji qaazi ibadat guzaar kehnay wali qoum har saal fehash mawaad talaash karne par awwal aati hai to kya sun-hwa. hum islami jamhooria Pakistan kehelwanay par bazid hain. hum yom haya, yom munafqat aur yom khajalat nahi manate. arrey to kya farq parta hai quied ke mazaar ke bahar aurat jism faroshi karti hai. Sonia sochnay lagi shayad izzat ki saari ghatti hamaray liye hai .
hamara sara ka sara muashra is W-11 ke bas stop par khara hai .
ab W-11 poooray arsath saal ka hai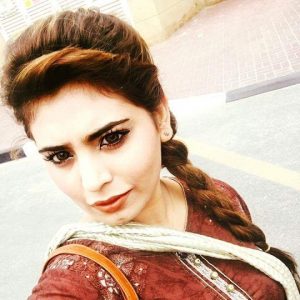 Latest posts by Hafsa Noor
(see all)
Facebook comments