Earthquake 2005, as Witnessed by a 7-Year-Old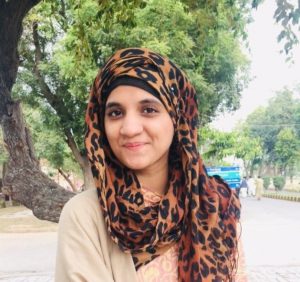 It was 8th October 2005, 3rd Ramzan. I was seven years old and fasting for the first time in my life. We were at that time posted in Jhala, Azad Kashmir.
Everything was going smoothly and then it was 08:52 a.m. The deadliest earthquake, and the first one I ever witnessed. We were sitting there in a door and window and seeing every bit of wall and roof falling… Except for the place where we were, the whole house almost collapsed and God knows how but we didn't even get a bruise though each one of us missed it by seconds. The room we use to leave started collapsing and in the end, it was just that place where we were sitting that stood there. It lasted for seconds but shook everything. When we went out, it was just devastating. I can hear the screaming of people all around in the valley, from mountains far away and stones flew in that earthquake.
I was seven only but I comprehended it as it is said that on doomsday the mountain will be flying as cotton balls. It was doomsday for us. My father told that he has to go on recce right now. The moment we needed him he went for the kids of the nation. I insisted to go with him and he agreed and it was a nightmare. Seeing how my beautiful Kashmir, with breathtaking beauty, was just destroyed. The houses were collapsed, buildings were upside down, people were crying and it was too much for a seven-year-old to witness. These were the areas where even media didn't reach.
All communication was cut off and our own families and relatives considered that we were no more because of what the news told them, there was nothing left in Kashmir. We came back to the unit, a medical camp was established and the dead and injured were brought. Seeing them was even miserable. People were looking for their loved ones and just waiting for a miracle. Everything was destroyed.
As it was October it was pretty cold in Kashmir and that night it started raining accompanied by a thunderstorm, we were in tents and vehicles for the whole night. In the morning our unit arranged back to our houses. That was the first time those beautiful mountains, valleys, and places haunted me. We kept reciting kalma and just wanted to come out of there. When we reached Pindi, it was a relief. Even now people rush to northern areas, Murree, Kashmir but maybe I will never go back because the way I left was terrible.
The stats and facts n the figure shown are not even 50% of the actual. The footages shown regarding earthquake are not even half of the actual destruction. It was way more. I was 7 years old and now it's been 16 years since that day but it's still so fresh and clear in my memory. Even I tried, I couldn't explain well what happened there. It was a nightmare and I wish Allah saves us from any natural disaster. Ameen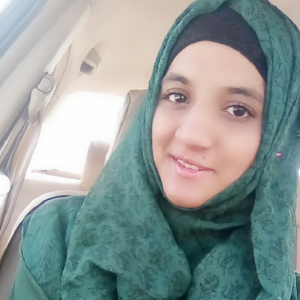 Latest posts by Ghulam Hafsa
(see all)
Facebook comments