Illegal Fishing and Sustainable Blue Economy for Pakistan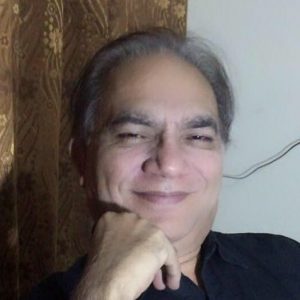 Like in many other countries, illegal, unreported, and unregulated (IUU) fishing has emerged as a major threat to Pakistan's blue economy, depriving the country of valuable foreign exchange and causing losses of millions of dollars to the national exchequer. The blue economy is about sustainable commercial growth, improving livelihood, and creating jobs for the community using sea/ocean resources while preserving and protecting the health of the oceanic ecosystem. Pakistan's maritime sector is financially and technologically intensive and requires a substantial investment for building, operating, and turning it into economically viable and feasible.
Today the maritime revenue projection stands at the US $ 183 million which is far behind our neighboring countries. Fish products exports from Pakistan account for approximately US $ 8 million; this ranks fourth among export commodities. Sindh and Balochistan provinces have a coastal belt of around 1,050 kilometers (652 miles) along the Arabian Sea. The government generated $ 410 million in the fiscal year of 2019-20 from the fishing sector.
According to a collaborative study on illegal, unreported, and unregulated (IUU) fishing by Social Peace Foundation (SPF), Japan, with SCOPE Pakistan, marine resources with the declaration of an exclusive economic zone (EEZ) in 1976, Pakistan's fishing limits were extended to 200 nautical miles from the shore, providing the country with a fishing area of approximately 196,600 square kilometers, with shoreline areas of less than 200 meters in depth estimated at around 50,000 square kilometers. Pakistan has about 193 freshwater fish species, and 800 marine species. Only 31 freshwater fish species are considered commercially important and those are cultured.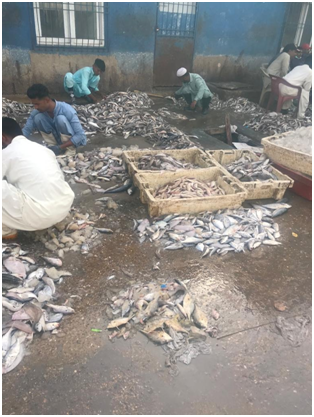 Overfishing with illegal nets has become a major threat to sustainable fisheries in Pakistan and small fishermen have grave concerns about this situation, as their livelihood is under severe threat. They are also concerned about the allocation of fishing permits to Chinese fishing vessels under the Deep Sea Fishing policy, which is using unsustainable ways of fishing and destroying ecosystems. Pakistan divided its sea into 3 zones; zone 3 (from 20-200 nautical miles) is controlled by the federal government. Up to 12 nautical miles (zone 1) is the domain of provinces of Sindh and Balochistan, and between 12 to 20 nautical miles is declared as a buffer zone.
Pakistan should take full advantage of China Pakistan Economic Corridor (CPEC) and develop its transshipment industry and expand its operations. Considering the additional distance ships have to travel to reach Gulf Countries from the Indian ocean, hence, Gwadar has the potential to be developed into a full-fledged regional hub and a trans-shipment port in the future. Shifting of ship traffic from Dubai to Gwadar could make it among the top-5 transshipment hubs globally. The UAE handles over 21mn TEUs (20-ton equivalent units) each year. This signifies the opportunity that lies ahead for Gwadar. Being a tax-free port coupled with no port congestion, after full development, Gwadar can leverage these points for profit.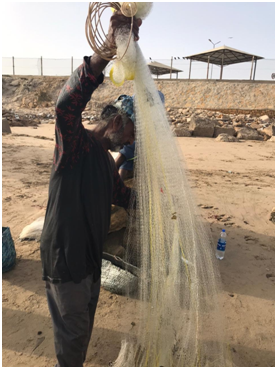 With regards to Pakistan, coastal tourism only contributes around $0.3 billion despite having a $4 billion potential. Another indictment for Pakistan is our ranking on the "Travel and Tourism Competitiveness Report" published by the World Economic Forum, which places Pakistan at an abysmal 121st position out of 140 countries. It remains the least competitive country throughout South Asia in travel and tourism.
IUU fishing threatens fish breeding grounds, local livelihoods and is a major hindrance to the recovery of fish populations. The IUU fishing worldwide accounts for about $10bn to $23bn annually. There is a dire need for domestic fisheries management. According to the Pakistan Maritime Security Agency (PMSA), poaching, marine pollution, and non-registration of fishing boats are some important challenges faced by Pakistan.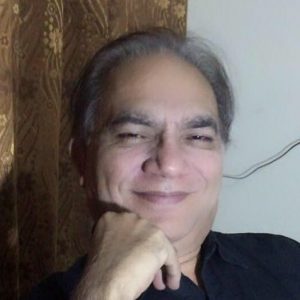 Latest posts by Tanveer Arif
(see all)
Facebook comments