Future of Smart Cities in Pakistan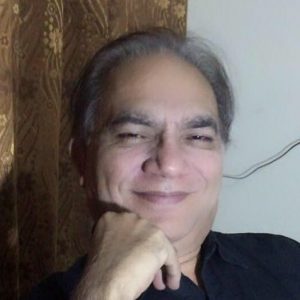 Imagine you wake up one fine morning and find a rapid electric tram to go to your office in 15 minutes. All your utilities, tolls, taxes are easily paid by your mobile, buying and selling property is so easy, foolproof and flawless without any possibility of fraud, water, gas and electric supplies are seamlessly regular. You walk with your family in green spaces without minute fear of street criminals, the entire city is loaded with smart CCTV cameras, charged parking meters, vertical parking complexes, state of the art shopping malls, cinemas, restaurants, schools, universities, clinics and personal services. The city government is civilized, cooperative, polite and efficient to solve any of your problems. Well, it seems like you are living in a dream smart city.
So you may have heard the term "smart city", you probably have, but what's the city we are talking about in the local Pakistani context here? Well in near future we may have Gawadar, yes Gawadar is going to become the first smart city of Pakistan. Having said that, I think Islamabad, Bahawalpur, Faisalabad and Toba Tek Singh have great potential to be converted as smart cities with government intention, determination and investment.
What is a smart city? According to popular sources, a smart city is an urban area that uses different types of electronic methods and sensors to collect data. Knowledge gained from that data is used to manage assets, resources and services efficiently; this data is used to improve the operations across the city. Building and shaping inclusive, livable, and sustainable urban areas is an essential development priority. Smart cities use technology and innovation to improve the urban environment, leading to improved quality of life, greater prosperity and sustainability, and engaged, informed and empowered citizens.
Why smart cities? Because urbanization is an overwhelming demographic trend of the present Century. More people are looking for houses, livelihoods and civic services. By 2050, nearly 70% of the world's population, an additional 2.5 billion people, will be living in urban areas. Much of this increase in urbanization will occur in the continents of Africa and Asia. These regions will experience an increase in both 'megacities' and smaller urban settlements, with a particular urban concentration in some countries like India, Pakistan, Indonesia and Nigeria.
But why smart cities? The main purpose of Smart Cities is to drive economic growth and improve the quality of life of the dwelling people by enabling local area development in the manner that people enjoy fruits of economic development, aesthetic beauty without compromising the cultural soul and ecology of the city. Smart cities are envisaged to have four pillars, their Social Infrastructure, Physical Infrastructure, Institutional Infrastructure (including Governance) and Economic Infrastructure.
The main thrust behind smart cities is the harnessed IT technology, especially technology that leads to the provision of civic utilities, smooth transport, and open public spaces, dealing with waste problems in a sustainable way, improving environmental regimes and going towards sustainability. Smart cities should also be green cities, with the maximum possible number of parks and urban forests.
But as a common concept, smart cities are not only technical and IT loaded complex systems. Smart cities are designed for making a pleasant human-friendly ecosystem with optimum usage of space and public welfare systems, sustainable resources along an efficient and optimum distribution of benefits to dwellers and businesses. It also aims at increasing connectivity at various levels among citizens, as well as between the administration and the population. Smart cities are meant to be environment-friendly.
Smart cities use a lot of devices such as connected sensors, lights, and meters to collect and analyze data. The cities then use this data to improve infrastructure, public utilities and services, and more. A smart city uses information and communication technology (ICT) to improve operational efficiency, share information with the public, decision-makers and provide a better quality of government service and citizen welfare.
There are essential elements for the success of smart cities;
The planners need to realize the Smart City dream fully, in a participatory manner with local stakeholders. The development in smart cities should be in a holistic way, rather than application-specific only. The main mindset in developing a smart city should be that citizens come first. It should have integration and alignment with the government's major development policies and initiatives and long term vision.
Public-Private-Partnership programs and the important pillar of smart cities concept, to provide much needed financial backup and technology innovation. This concept of public private partnership (PPP) is getting popular because of the quality of projects and efficient management.
Singapore is the smartest city in the world, according to the Smart City Index. Its Smart Nation initiative was launched in 2014 by Prime Minister Lee Hsien Loong. New Delhi and its outskirt, Noida are rapidly being developed as smart IT cities. Pakistan must not lag in this global and regional race of initiating smart cities, as they will offer huge economic benefits in terms of foreign investments and private sector engagements.
Last but not least smart cities cannot be built by merely executive orders. You need to engage local people and politically engage them. A locally elected, visionary, transparent, honest leadership in the local government will provide a solid foundation for a smart city. Let's work to convert Karachi, Lahore, Rawalpindi, Quetta, Peshawar as smart cities. Why not?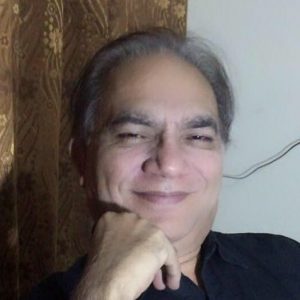 Latest posts by Tanveer Arif
(see all)
Facebook comments