Why Pakistan is Failing to Tackle the Third Wave of Corona?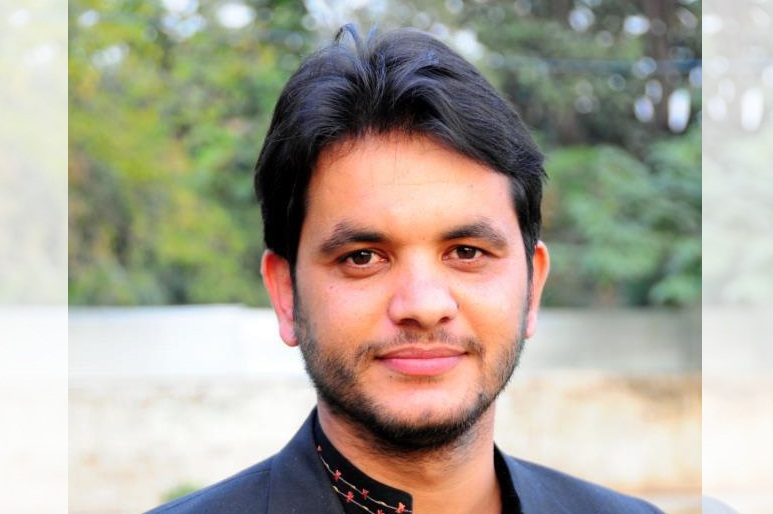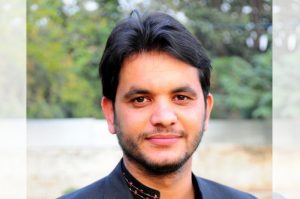 India is facing a crisis of its history. Firstly, the issue was to provide oxygen but even more worst now as they are now facing problems to dispose of dead bodies. The Hindu majority is facing problems with the fire of dead bodies and the Muslim minority is facing problems to bury their dear and near ones. Shamshan Ghats are in 24 hours business now. Graveyards are now shrinking in contrast to huge numbers of dead bodies incoming. Why did this happen? What was the reason for the eruption of the third wave of corona?
India claimed to be World's largest democracy, but why the largest democracy failed to do enough for its peoples? Modi Sarkar was prepared for this human tragedy in papers but not in reality. They seem to be ignorant of this pandemic. Seriousness was missing from Modi Government strategies and plans. The whole of India is now crying and Government is still not been able to handle this situation. They allowed Kumbh gathering which is also a big reason for the climb of positive numbers.
This is the same case with Pakistan now. We are still not in a mood to feel the seriousness of the ongoing situation. We are still reluctant to adopt some strict measures by witnessing a situation in India. We are still busy in Ramzan Gatherings, not taking the situation of India as an early reminder for precautions against Corona. Who is going to take responsibility? NCOC? Interior Minister? Health Department? Law Enforcement Agencies? or someone else? Right now, no one seems to be bothered by the severity of current situations.
India ignored it and facing the crisis now. Pakistan is also not in a mood to handle this situation and can also face the crisis of its history. While talking to some shopkeepers and road sellers, they were of opinion that there is no issue with Corona at all and the Government is just trying to destroy their businesses. What great thinking. Great and keep it up my great Pakistanis. We are still counting this pandemic as a joke. Not only our Government and institutions but the general public is also not aware of damages this pandemic could cause if we show laziness to handle it. Who is going to put a full stop to Ramzan Bazars? Who is responsible to negotiate with local merchants conveying the severity of the issue? If you can pay something to someone underhand, you may continue your business even while having the shutter closed. On the other hand, if you are not willing to or not been able to pay anything, you may face a harsh tone or huge fines.
Law enforcement agencies are also not in a mood to breakneck-to-neck gatherings in local markets. LAEs are just showing their presence on media highlighted points. No one, neither of local administers nor of LEAs are interested to go in local markets and gathering points to disperse huge numbers of peoples. From the 8th of May to the 16th of May, Government announced the Eid holidays but many Semi-Government and Private Institutions are not following this schedule.
They are practising their schedule. Then what will be the good use of this lockdown period? We banned intra-city transport and workers from other cities are still having duty hours. How will they manage to go to their native places after getting free from their institutions after the 8th of May? If we are allowing roadside and local market business they how wise to expect that Covid situation will be in control? The effectiveness of Vaccination is still in question. There are reports that peoples are dying even after having the first dose of the vaccine. Furthermore, we are relying on gifted and donated vaccine dozes from other countries. There are still no visible plans of the Pakistan Government to purchase the Covid vaccine. If we are not investing then there is no possibility to get the whole population injected with this vaccine. There are no questions whatsoever that we could provide two doses of vaccine to the whole of Pakistan through donations.
India faced a crisis due to its lack of interest to fight against Covid. Pakistan will face this crisis too if we don't adopt a serious attitude. India is a four-time larger country in every mean e.g. population, resources, and manpower than Pakistan. So just imagine if he failed to deal with the situation, what should we do if a crisis erupts here in Pakistan? We are only relying on Pakistan Steel Mill's abandoned oxygen plant.
We need a collective effort. Behaviour and attitude need to change more broadly. Government, LEAs, and General Public can defeat this pandemic with a joint effort otherwise situation will get worst in the coming days. As the clock tickles, we are failing to do the needful effort. But there is still time. No need for lockdown just on papers. Act wisely; show some strictness on the ground. This is a real-world which is facing humanitarian tragedy. Step away from a fantasy world that nothing will happen. We can do business some other time if we survive this pandemic. We can again reorganize gatherings and events if we swim away from this ocean of problems.
Attitude, attitude, and attitude is the only thing that needs to be changed. The severity of the third wave of Corona is fatal. It's not a joke but bitter truth. Let us hear the cries of our neighbours and try to gain some seriousness in response. Else we may get hit very hard by the third wave of this pandemic.
Latest posts by Shahid Kazmi
(see all)
Facebook comments