Are Doctors And Engineers All We Got?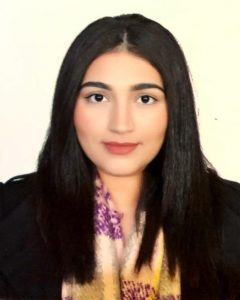 As far as I can remember, I was always told that I had to become a doctor when I grow up. Whenever this question came up in a class discussion or some irrelevant aunt, who I only saw once every 2 years, asked me "What do you aspire to become?" I told them I had to become a doctor when I grow up. I wrote essays that we all once had titled "When I grow up I will become…" and it always mentioned or revolved around doctors, 10 lines of this essay nice and simple, not much thought put into it. The problem here is I HAD to become a doctor, I cannot recall saying I WANTED or I had a passion to become one. To most of those reading this, it might not make sense what the problem here is but to those who went through this excruciating system, where decisions were already made for us, know what I'm trying to highlight here.
The problem isn't just with children wanting or not to become a doctor or an engineer but with the popular mindset around this topic. Every household has someone trying to either become a doctor or an engineer. You'll see bright young students doing FSc right after O'levels instead of taking up A'levels just so they can have an advantage when they appear for MCAT and get good percentages where government medical colleges are the goal and the private ones are lower on the pecking order.
For boys mostly, who are better at certain subjects, getting into an engineering school such as the likes of NUST, LUMS or GIKI is the main focus area. The doctors spend almost 10 years studying and completing requisitions of their profession to start proper practice whereas on the flipside job opportunities are scarce for engineers who inevitably end up going to UAE or other gulf countries for work opportunities and end up settling there. Low-income households have 7- 8 kids out of which 5-6 aspire to become a doctor because their parents think it would pave the way to a better life ignoring all the pressures their children would have to face before actually achieving the dream of a better lifestyle where success in such a profession is all based on pure luck.
It is agreed that there isn't any scarcity of doctors or engineers around us. Most of the female medical students I see spend half of their lives trying to get into a good medical school, but, sadly forego practice after getting married. On that note, let's also discuss why girls are put through such a tough education just so their 'rishta opportunities' could increase because 'doctors k toh bhut rishtay atay hein achay achay'. Those who do end up working in the profession have other hurdles to handle.
My housemate is a doctor, QAMC batch of 2016. She belongs to Dera Ghazi Khan just like me and was appointed Medical Officer in DG Khan DHQ right after her house job. The hurdles she had to face, both from being a conservative Baloch family and a working woman in DG Khan environment, are numerous and super unfair. She was refused equal opportunities that her male colleagues got and was also bullied into working more hours in the department she was assigned to as compared to the male doctors there.
She recalls the mental harassment that she went through just because she wore good clothes – something people call 'modern' – and is opinionated, she was given no respect by working staff (servants) and HOD's alike who only respected women who covered themselves up and down and didn't speak up.
She also suffered severe anxiety and depression due to this toxic behavior and influences that led her to leave the job to calm herself down and recover so she could focus on her FCPS and moved to Lahore in hopes of finding a job she could flourish and gain good experience at.
How is pushing your children into this profession so easy for parents just so they could show off to their relatives no matter what their children want to do? I know many doctors, both male and female, who wanted to become something else but the threats and pressures their parents posed compelled them to choose this generic field.
The question that arises here is whether this mindset will ever change and in my opinion, it won't. I've seen both lower-class families to upper-class families set out in the same rat race pushing their kids blindly into these two professions with no thought of how it could impact their children's mental health.
I've nothing against these professions as long as students who passionately want to become one of these things get into it. The amount of doctors we see in each family makes it skeptical that so many kids could hold a passion for the same thing. Coincidence? I don't think so. I ended up choosing law as my profession, a decision that makes both me and my parents happy and I think the key is to achieve that.
Latest posts by Mariyah Sadiq
(see all)
Facebook comments