Disability to Possibility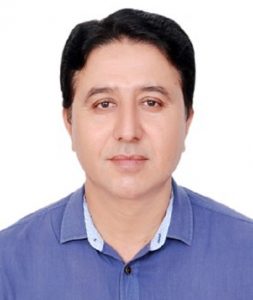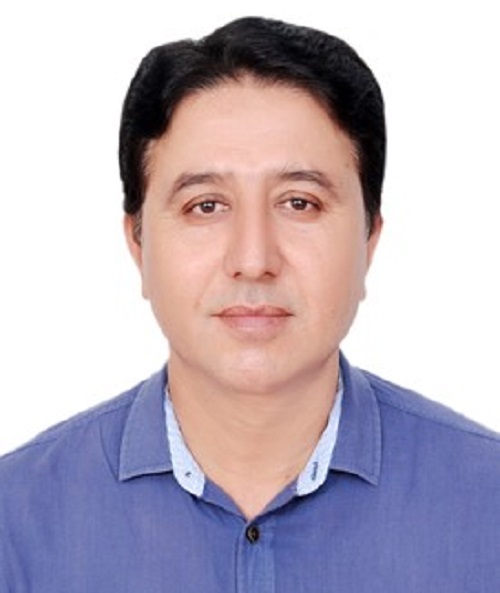 By: Rahim Khetran, Bilal Gichki, Khadim Magsi and Zahra Rao
It is a gloomy story of a man in rural, tribal Balochistan whose backbone was damaged after falling into a well. Abdul Kareem lives in Anari village, Union Council Baghbana-2, District Khuzdar. He was an active member of Community Organisation 'Anjeer Na Phul' meaning 'fig flower'. Abdul Kareem's life changed drastically after the ill-fated accident. Once an energetic man, now he could not move. His financial condition deteriorated rapidly, his self-esteem collapsed and he started thinking of himself as a burden upon his family.
Kareem's life has had three phases; a breadwinner of the family before the accident, bedridden after the accident, and his resurrection after getting support from the European Union-funded Balochistan Rural Development and Community Empowerment Programme (BRACE) Programme implemented in Khuzdar district by the Balochistan Rural Support Programme (BRSP).
A breadwinner of the family before the accident:
Five years ago, Abdul Kareem was living a normal life despite meagre economic resources. He was a hardworking manual labourer. His three kids were a source of inspiration for him despite his immensely hard-working hours. Even though he had to make an extra effort to feed his family including his wife and father, he was exceptionally content with his life and remained confident about his children's future. Abdul Kareem worked on digging wells for drinking and irrigation water, as well as for the construction of mud houses. His earnings were sufficient to meet the basic needs of his family.
Life after the accident:
On a fateful day, Kareem got up early in the morning and had breakfast which included a cup of tea and leftover bread from the previous night's supper. He left home for work while his kids were still sleeping. It seemed like a normal day, just like any other. He walked for 20 minutes and reached the site where he was working for the last couple of weeks. He was joined by two other labourers who were working with him to dig a well. It was a warm day of May and by afternoon the sun was over-head and it became scorching hot. Everything was going smoothly. However, all of a sudden Kareem's tool slipped from his hand as a reflex when he tried to catch it, he lost his balance and fell 120 feet down the deep well. With great difficulty, his colleagues managed to pull him out of the well. His backbone was badly injured and after treating him for months, the doctors pronounced him paralysed as his lower limbs were not working. He spent the next two years of his life completely bedridden. His household lacked effective coping options, and this forced his elderly father and wife to work on local farms as labourers to barely feed the family. Sometimes the neighbours sent food when the family had nothing to eat in the absence of farm work. What was really heart-breaking for Abdul Kareem was that his children had to drop out of school.
Resurrection after getting support from BRACE:
After the accident, Abdul Kareem was unable to move his lower body. 'I felt so helpless and depressed', Kareem said. During this period, the European Union had already launched a five-year BRACE Programme in the nine districts, including Khuzdar. BRSP is implementing the BRACE Programme in Khuzdar district. A key objective of the BRACE Programme is to mobilise and organised the rural poor households into Community Organisations (COs). Abdul Kareem also became a member of a newly formed CO. One of the key objectives of the BRACE Programme is to pursue inclusive development, e.g. to support families with persons with special needs (PWSN).
The BRACE Programme team met Abdul Kareem during the Poverty Score Card (PSC) survey and the assessment of PWSN in Khuzdar district. Abdul Kareem requested that he should be provided with a tri-cycle so that he can become mobile with certain limitations. Also, the CO identified and proposed that given the low PSC score of the household, it should be provided with an Income Generating Grant (IGG). Mrs Abdul Kareem, in the Micro Investment Plan (MIP), identified the potential for goat rearing. Under the IGG, BRSP provided three goats to the household. Over eight months, the number of goats has doubled. Mrs Adul Kareem has begun to earn some income from selling goat milk, and also re-enrolled her children in the village school.
Abdul Kareem said, "I've got my life back on track again and feeling as good as a normal person. Now I can go anywhere and support my family for bringing daily food, drinking water etc. The support from BRSP really improved my confidence, I am very happy and all my former despondency has evaporated. Being mobile, I also attend CO meetings again and it feels good to see and meet my friends again. Our goats gave birth to kids, it also birthed hope in me, hope for a better future for my children".
PWSNs like as Abdul Kareem are mostly excluded from social life activities and remain marginalised.
The BRACE Programme has demonstrated that the PWSNs and their families, with suitable support, can be included in the development process though social mobilisation. IGGs can support the initiation of the process of economic development of households with PWSNs. All key stakeholders, including government, RSPs, and the corporate sector (through corporate social responsibility – CSR) have to come forward and work with the community institutions for inclusive development. The case of Abdul Kareem and his family shows that such an approach delivers results quickly and effectively.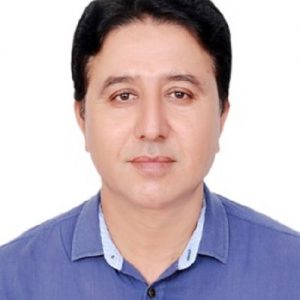 Latest posts by Rahim Khetran
(see all)
Facebook comments