The Tragedy that Struck Pakistan on 8th October: Some Personal Recollections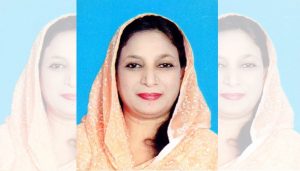 It was 8.50 am, 8th October 2005, when my husband and I were playing comfortably with my 2-3 years old daughter, who was awake. I had to go to the office a little late. Suddenly I heard the news about a powerful earthquake with a magnitude Mw = 7.6 e which struck the Himalayan region of northern Pakistan and Kashmir.
It was centred near the city of Muzaffarabad and also affected Balakot city in Khyber Pakhtunkhwa and some areas of Indian-administered Jammu and Kashmir. In Kashmir, the three main districts were badly affected and Muzaffarabad, the state capital of Pakistan-administered Kashmir, was hardest hit in terms of casualties and destruction. Hospitals, schools, and rescue services including police and armed forces were paralysed. Infrastructure and communication were badly destroyed. More than 70% of all casualties were estimated to have occurred in Muzaffarabad. Bagh, the second-most-affected district, accounted for 15% of the total casualties. It is considered the deadliest earthquake to hit South Asia since the 1935 Quetta earthquake.
As the news started pouring in, we glued to the TV screen watching minute to minute details. The situation was beyond our imagination, it was like doomsday in that area. Channels were showing the tragedy using all their resources, voice, videos, or simple text. My first call was to my sister in Islamabad. My young nieces were crying as the earthquake had affected Islamabad as well. The Margalla Towers, an apartment complex in sector F-10, Islamabad, had collapsed and killed many of the residents. Many buildings damaged. No one knew what is happening in other cities or other parts of the city.
The news about the absence of any disaster management system in Muzaffarabad was more shattering as the people who were still alive and was crying from under the debris and their relatives were consoling them in helplessness. Many voices died after not being rescued. Rescue and relief operation was on, yet the pace was very slow due to bad weather, mountainous terrain, landslides and blocked roads. Many people had to be rescued after cutting their limbs to save their lives as the heavy machinery was neither available nor could reach some congested areas.
It was a real Qayamat to see those people dying in front of our eyes. Many people who were constantly watching TV went into trauma, had heart attacks or mental ailments. Finally, some people protested on showing such graphic details, or people crying for help from under the debris or people outside the buildings raising a hue and cry…the world has hardly seen such a tragedy.
Mothers were crying for children, who were alive in the collapsed school buildings and crying for help. It was Saturday and schools were open in the region. Majority of students were at schools when the earthquake struck. Many were buried under collapsed school buildings while many people were trapped in their homes as due to Ramazan many people were sleeping after doing Sehri and couldn't escape. The sights were devastating and mind-blowing. I was tightly holding my two young children in my lap and was in tears. For three consecutive days, I couldn't sleep until my husband gave me some sedative pills and put me to sleep for few hours, but the cries, the tragedy and the scenes would not let me sleep. We all were having the same emotions, keeping fast and praying.
The Pakistani government's official death toll as of November 2005 stood at 87,350 although it is estimated that the death toll could reach over 100,000. Approximately 138,000 were injured and over 3.5 million rendered homeless.
According to government figures, 19,000 children died in the earthquake, most of them in widespread collapses of school buildings. The earthquake affected more than 500,000 families. Also, approximately 250,000 farm animals died due to the collapse of stone barns, and more than 500,000 large animals required immediate shelter from the harsh winter. Reports indicate that entire towns and villages were completely wiped out from the face of northern Pakistan, while other adjoining areas also got damaged. The colossal loss of life and property was unimaginable.
I attended office from Monday half-heartedly, but there too we would all remain glued to TV screens.
There was a clarion call by the government of Pakistan for help to the tragedy stuck people. The national and international humanitarian response to the crisis was extensive. In the initial phases of response, the Pakistan Medical Corps, Corps of Engineers, Army aviation and a large number of infantry units played important roles. According to Wikipedia, in early 2006, the Government of Pakistan organized a donors' conference to raise money for reconstruction and development of the area. A total of $6.2 billion was pledged and a large amount of the money was delivered in terms of services of international NGOs with high pay scales. Well over US$ 5.4 billion (400 billion Pakistani rupees) in aid arrived from all around the world.
Karachi saw its best philanthropic spirit and generosity; all the roundabouts where camps were set flooded with eatables, clothes and other items in no times. Veteran artist Fakhr-i-Alam was packing the goods at PAF and sending consignments to the affected areas. We all were in the emergency mode and working on war footing basis. But I was restless. Wanted to do more.
Finally, I decided to go to the earthquake-hit area myself after a week or so. It was a hard choice between my profession and my family as my daughter was very young, her nursing had just ended. Sometimes we have to make such hard choices. I called up Mir Ibrahim Rahman, son of Mir Shakil ur Rahman and showed my interest to visit the earthquake-affected area. He connected me to Hamid Mir, who was seeing Geo operation in those areas and asked him to send me with his team. Hamid Mir called me to Islamabad, from where he attached me with a team of a photographer and a videographer who was supposed to do a documentary on the tragedy.
We reached Muzaffarabad with the help of Geo's and The News bureau chief Khizer Hayat. The road leading to Muzaffarabad was completely destroyed though FWO jawans were working day and night to restore road communication. Long queues of vehicles could be seen on narrow roads leading to the city. The area was still having tremors. Muzaffarabad had turned into a large tent city. People were sleeping in tents as it was risky to sleep inside as no house was in good condition and in case of any other quake, which was expected could take their life. Fear was mounting. Meeting families of victims was an experience I can never forget. There was not a single house in those which was free from any loss of human life or property. Either directly or directly they were mourning the deaths of their loved ones, some were still hoping against hope to see their loved ones again.
In the night I was also given a tent and a bed with two very heavy wool blankets but it was chilling cold and foggy outside. By midnight the two blankets were wet due to fog but there was no other source to warm despite wearing many layers. I was awake and could hear children or women freaking out. I asked my host who told me that they were hearing these cries since the tragedy struck. Children cry out of fear as they had seen the devastating quake in front of their eyes which jolted them from inside and get scared in dreams. Women who have lost their children freak out like this in sleep. While saying this we all will cry.
I was missing my own children, especially daughter who was very upset when I was coming to Muzaffarabad. She was holding my hand tightly, while the taxi was waiting for me outside. My husband took her away while she was crying. I was crying, missing her and feeling the pain of these mothers. I knew I will meet my daughter soon, but these mothers have no hope. On a mere movement of the bed, I would get up in fear of another earthquake and the thought that if I die here, what will happen to my kids, would upset me.
Probably I was the only female journalist who reached there so early after the quake. I was told that another female journalist came but she left in an hour after finding out that she would have to sleep in a tent. Later on many came to the area, but just after a week, I was the only female journalist who was there, people told me and they appreciated as male journalists were finding it difficult to go inside the home and meet people. They took my help to get the stories.
In the morning, we visited schools and those families who lost their children and other loved ones. It was a journey filled with tears and sobs. The families of deceased teachers were telling their stories as to how they covered the young children under their bodies to save them from being killed. Every family had two or three children who fell victim to this deadly earthquake. Mothers were lip-bound, only tears rolling down their cheeks. My hands trembled while writing their ordeal. At some places I was just consoling them, not writing anything. Broken words soaked in tears were telling the stories. Silence has its own presence.
But Pakistanis especially Kashmiris are resilient people. Outside homes, many teachers and NGOs had set up camps where they engaged children in playing, singing and doing things which minimize the trauma they had gone through as death was dancing everywhere. The presence of vultures on the sky and on the debris of collapsed buildings was telling a different story. Teachers hiding their own tears smiling with children, While talking to these children, it was hard to hold tears as many of them had lost their siblings but they there to study and telling their plans to become scientists, doctors, engineers. Islamic organizations like Alhuda Trust were trying to console people through religion.
We were asked to pass slowly by many buildings which still had bodies inside, dead or alive no one knew, as voices had silenced, as these building could collapse if we walked forcefully. I also saw the place where a whole village fell in the River Jehlum. Another village had only women left behind as all men who were at work died. At another place, a whole battalion of Pak Army lost their lives when the place where they were doing training caved in. A woman told me that the earthquake came with a loud roar and she saw the mountains moving from their place, she thought it was Qayamat.
At Muzaffarabad General Hospital, all the verandas, rooms, passages and open areas were filled with patients. Most of the patients had limber injuries. A doctor told me that there is a huge need for artificial limbs in the area, as almost a generation will be rendered disabled after this tragedy as a huge population had lost limbs. Doctors were treating them diligently but patients outnumbered the available medical force. The government of Pakistan was deputing doctors and paramedics from around the country to serve these people.
Camp hospitals were also set up by NGOs and INGOs from many countries of the world. Women in those hospitals were praying for the medical staff by raising their hands. They were well taken care of off by them.
I met many women, children and men who told me their stories. But some are still fresh in my memory. I can never forget a boy who caught my attention when I saw him reading an electuary class English textbook while waiting for a doctor to treat him. His father was standing alongside the bed. I started talking to him. He was studious and wanted to go back to school after treatment. "What do you want to do after your studies," I asked the boy having blue eyes and red cheeks. "I want to become a pilot and fly aeroplanes while looking at the sky and making a motion with his hand," his poor father turned his face and wiped his tears in his chaddar, while I hardly controlled my tears as one leg of the boy was amputated. I simply said to this boy who was full of life. "Insha Allah you will be a pilot soon," and turned to another woman, who just had a stillbirth and was crying. Many women had lost their pregnancies, some had stillbirths.
While coming back to Islamabad I had my lunch at Sangam hotel, half of which had fallen in the Jehlum River but still, the owner was serving guests, despite a warning from Pak army that the building is risky and was shaking when even a single alight the few stairs. The electricity was cut off and we made it to the family room in the dim light of a pencil torch. I had visited Muzaffarabad many times and enjoyed dining in this hotel along Rover Jehlum, but this time it was no pleasure. River Jehlum was also sad.
In Islamabad, I visited children who were having sessions with NGOs who were singing, playing, and making them create their thoughts in the form of artwork to diminish their trauma. The artwork I saw was beyond description. Children had drawn their fears, emotions, loneliness, and also future plans as to what they want to do after they go back home. One thing was common all of them wanted to take the next exams as they didn't want to waste their year. In Kashmir education remains the top most priority of families.
In the Islamabad camps, women narrated many problems. Kashmiri people are very hospitable and keep good homes and lifestyle. Even an average Kashmiri home will have a beautiful carpet and good interior. Kashmiri women are well-known for their beauty and mannerisms. Kashmiri women hailing from respected families were complaining that people had given them their used or sometimes torn clothes, which is humiliating for them. They couldn't use them.
They also felt disrespectful to stand in queues for hours for food and clothing as their men found it more humiliating to do this job. All of them wanted to go back to their homes. They had special needs like sanitary pads which were thrown away by men who were scanning the goods coming to the areas, finding it humiliating to distribute. But the need was there. Many NGOs in Karachi later on when received these complaints through me and other people, sent special consignments for women only tags. I also visited the camps set up in Islamabad and then the graveyard where the deceased were buried.
I came back with a very heavy heart. During these 10 days, I don't remember I thought about my family for a second. My own grief to leave the family behind, especially my young daughter, who is now a grown-up girl, was much less than the trauma and grief of these people. I had to write many stories which I did. Later The News also took out a special report on the tragedy, which was planned to donate the income thus received to the affectees of the earthquake. I wrote all my stories for this report.
At the Karachi international airport, my daughter came with my husband to receive me, but as I came close to her, she turned her face in anger on my absence. I tightly held her in my arms, hugged her, kissed her with tears coming out involuntarily from my eyes. I couldn't tell my daughter what I had been through, what I saw and what lesson I had learnt.
I was also happy that I did justice to my profession. I thanked God that I never experienced that tragedy in my life and reunited with my family finally. I prayed for those mothers who lost their children for ever. Salute to their patience and courage. They braved that tragedy and must still be going through that trauma even after the passage of 15 years. May Allah keep Pakistan safe from all man-made or natural disaster.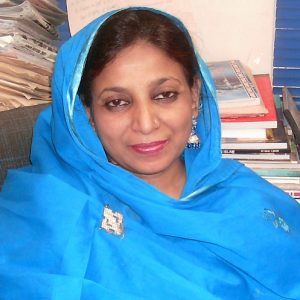 Latest posts by Sheher Bano Shareef
(see all)
Facebook comments