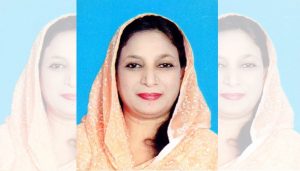 I was studying in 4th grade in Islamabad Model School. Final exams were just around the corner. Our class teacher Ms Mahpara, who used to teach us Maths and English, went on leave. There were some chapters, which were yet to be taught by her, but her sudden absence panicked the whole class.
Those were not the days when children would take private tuitions. Only schoolteachers used to be responsible for the entire preparation of the student. Those who wanted to give their children tuition would do it secretly because it was considered a shame that the student is "Na-laiq" and not studying properly.
Anyway, we found out that Ms Mahpara would not come to school as she was attending her young daughter of 2-3 years old who was having measles, a contagious disease. Another teacher who came to replace her was too busy in her own class that her diverted attention couldn't help us. I got very upset, as Ms Mahpara was my only rescue and she was too keen on our studies.
Once she also slapped me for making a trivial mistake which she said she wasn't expecting from me. The fear of that slap in case of underperformance in final exams dreaded me. I told my father, who approached Ms Mahpara at her residence and told my problem. Ms Mahpara said politely, "Shareef sahib, I would have loved to teach your daughter as she is my star student and the top achiever of my class and I am looking forward to seeing her in the 5th-grade merit exams next year (in Islamabad bright students sit in a merit exam conducted by the ministry of education for a merit scholarship.) But the problem is Measles is a contagious disease and I don't want your daughter to get infected due to my daughter. Her life is far superior to her studies or grades."
On this, my father said: "Don't worry about my daughter as Allah will protect her. If you allow I will come daily with my daughter and will recite Surah Taghabun (good for epidemics like this) for your daughter and will blow on her. InshaAllah she will get better soon. In the meantime, you attend my daughter and help her in her studies."
Ms Mahpara and her husband were all tears. The couple was living alone in Islamabad and had no elder in their house. Help from my father, who was known for his spirituality in the area, was a blessing in disguise for them. My teacher agreed and we started going to her place, where my father would read Surah Taghabun close to her daughter and my teacher would teach me. After a week or so, I solved all my queries related to my subjects. But my father didn't stop going to her house with me, and blowing Surah Taghabun on her daughter and giving her a bottle of water, while not missing to do the same action for me to save me from contracting the disease. Soon her daughter defeated the illness.
Ms Mahpara was so overwhelmed when she gave the first bath to her daughter, who was now fully recovered. She asked for any payment and my father just put her hand on her head while saying: "Beta, you are teaching my daughter, giving her light of knowledge. You are also like my daughter. I don't do this for money, for anyone for that matter, let alone for you. God bless you."
After joining the school, my teacher paid special attention to my studies. Next year I received the merit scholarship after passing that exam and also secured first class first position in the school. While I was taking my merit scholarship exams, my school result was announced and my elder sister received my grifts on my behalf. I was declared "Golden Girl" of the school. I was also the Bluebird (young scout). Ms Mahpara specially came to my place to congratulate us on the two great accomplishments. Coincidently, later just before my BSc exams during the prep leaves, I suffered from measles. I was so upset as this time I was experiencing the disease myself. But again my father used the same Surah Taghabun wazeefa for me, and I recovered fully just two days before the exams.
I don't know my beautiful and most favourite teacher is still alive or not as I have lost contact with her long ago but she is and will remain in my prayers in every Namaz. God bless all my teachers. Happy Teachers Day.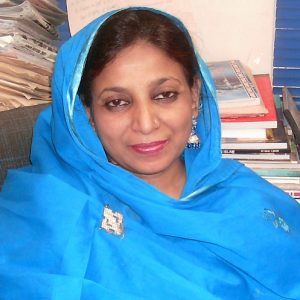 Latest posts by Sheher Bano Shareef
(see all)
Facebook comments