Menstrual Cup: A Feminine Hygiene Product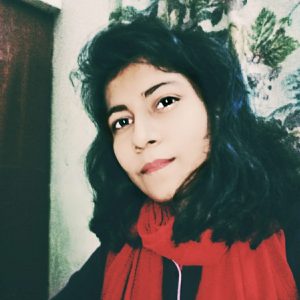 Let's talk about feminine hygiene products, can we? Women are almost half the world. All women have to go through periods more than half of their lives. So, the period is a very natural process. But we linked it with so-called shame and made it a taboo topic.
Our grandmothers always told us "Islam has taught women shame and modesty." By modesty they mean not to talk about some specific parts of our body. Because of this so-called modesty girls didn't discuss the problems they are facing during periods and sometimes got severe troubles.
In Pakistan, during periods women of urban areas usually use pads and women of rural areas often use rough and filthy clothes. These both options gave every woman discomfort for sure and itching and rashes to most of them along with natural gifts of periods; the mood swings, tiredness and cramps. But women can't tell these things freely because they have to keep their 'modesty' superior to everything, even to their health!
I have always used pads since I got my periods. I've been taught that I've to use pads without complaining about how much irritating these pads are. Two years ago, I gotta know about Menstrual Cups in a feminine Facebook group and I was surprised because I always thought we only have two options for periods; pads or clothes.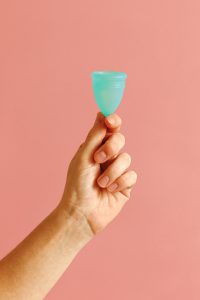 Then I did some research on products that could be used during periods. All I gotta know about is sanitary pads, tampons, menstrual cups and reusable pads. In this short research, I realized that tampons and menstrual cups are not a new thing but these are not acceptable in our society because some part of our cultural pride is associated with girl's hymen. I thought that maybe it's not my cup of tea. I can't dare to use menstrual cups back then. Tampons are harmful anyway so definitely excluded from the list.
Life goes on and I kept using sanitary pads as every other woman does around me. By the passage of time, I just get more irritated and more fed up with pads instead of getting used to them. 4-5 days of periods just bring rashes, itching and sometimes allergy despite all of my care. In the meantime, I once tried cloth on my aunt's recommendation but couldn't handle it. It was even worse than pads.
Last summer, my patience level just reached its limit. At that time, I was just at the peak of irritation that without a second thought I decided to give the menstrual cup a try. I asked my mum (so-called permission) and she also without a second thought stopped me. She has always been very protective and doesn't want me to harm myself by trying things that are new to her.
Anyhow, being an extremely stubborn girl (because I've done my research properly), I ordered the menstrual cup. The cup arrived in a few days and since then I'm only using this cup and it is worth using.
Using the menstrual cup means you are not getting itching, rashes or any other discomfort anymore because it is made up of medical-grade silicone, which is unreactive with chemicals. You also don't have to be worried about stains which is a big problem with a pad. Once the menstrual cup is inside you, it stays in place and you can be as active as you want.
Also, you can save almost 4 to 5 hundred rupees every month because these cups are reusable and can be reused for up to 10 years. Besides your health and pocket, it is also beneficial for the environment. As the sanitary pads are made up of plastic and don't easily degrade in landfills. The packaging that comes with them is also plastic which again is non-biodegradable. This makes the menstrual cup much more environmentally friendly. One cup, no chemicals, reduced burden on the person as well as on the environment.
So, give it a try at least once. You don't wanna come back to sanitary pads ever!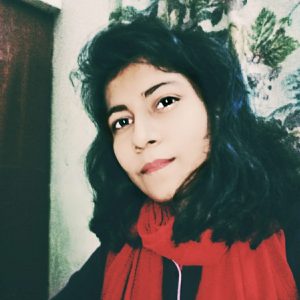 Latest posts by Amen Afzal
(see all)
Facebook comments