SDGs: Creating Global Harmony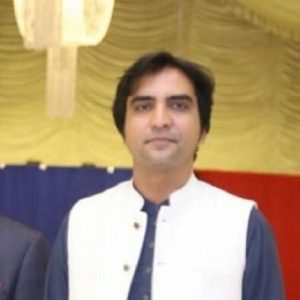 Five years ago, on September 25, 2015, the United Nations General Assembly adopted 'Transforming our world: The 2030 agenda for sustainable development' which is also universally recognized by the world as the New Agenda or the 2030 Agenda.
Sustainable Development Goals (SDGs) are basically 'the plan of action for people, planet and prosperity' for achieving global peace with the support of the global partnership. These are commonly known as Global Goals. These goals are the pledge of all the nations of the world so that No One is Left Behind on the way towards development & progress. It also reflects that no state can make development or even sustain it without the active & collective participation of all the nations of this planet which substantiate that we all are one.
According to UNESCO, there are four dimensions to sustainable development namely society, environment, culture, and economy which are rather intertwined than separate. It is a paradigm for thinking about the future in which environmental, societal, and economic considerations are balanced in the pursuit of improved quality of life.
The modern concept of sustainable development was derived from the 1987 Bruntland Commission Report. It means the 'development that meets the needs of the present without compromising the ability of future generations to meet their own needs'.
17 SDGs are interdependent, interrelated, and indivisible. Each goal has further a list of targets that are measured with 231 unique indicators. 169 associated targets specify the SDGs.
In February 2016, Pakistan became the first country in the world to acknowledge its worldwide commitments and pledges by adopting the Sustainable Development Goals (SDGs) as its national development agenda through a unanimous National Assembly Resolution.
In March 2018, Pakistan designed a comprehensive National SDG Framework which was approved by the National Economic Council (NEC)—the country's highest economic policy-making forum. The framework prioritized Global Goals into three categories. While all the goals will be worked on simultaneously, Category 1 goals are those that require immediate attention to achieve rapid results which will pave the way for achieving the remaining goals.
Out of 17 SDGs, Pakistan arranged all those goals in three categories as Priority –I, Priority-II, and Priority-III. Pakistan has placed 7 goals such as Zero Hunger, Good Health and Well-Being, Quality Education, Clean Water, and Sanitation, Affordable and Clean Energy, Decent Work and Economic Growth, Peace, Justice, and Strong Institutions as Priority-I. There are 6 goals like No Poverty, Gender Equality, Industry, Innovation and Infrastructure, Reduced Inequalities, Sustainable Cities & Communities, and Partnerships for the Goals which has been labeled as Priority-II. However, the remaining 4 goals like Responsible Consumption and Production, Climate Action, Life below Water, and Life on Land have been categorized as Priority-III.
Furthermore, Pakistan has established seven SDG Support Units at Federal and Provincial Levels to improve vertical and horizontal coordination among different tiers of government and non-governmental stakeholders. Since 2016, several policies and laws have been approved and promulgated to achieve these goals. The greatest number of legislative frameworks relate to SDG-16 (Peace, Justice and Strong Institutions), SDG-8 (Decent Work and Economic Growth), and SDG-4 (Quality Education). Pakistan has also initiated different programs like the Sehat Sahulat Programme, Khidmat Card, Naya Pakistan Housing Program, Ehsaas Program, 10 Billion Tree Tsunami & Clean, and Green Pakistan, Waseela-eTaleem Program, and Panahgah (Shelter Homes) to accomplish the interrelated SDGs' targets.
As claimed by the Cambridge University in its 'Sustainable Development Report, 2020', Pakistan SDG Index Rate is 134 whereas only one country i.e. Sweden is at no. 1. Due to the global pandemic Covid-19, there have been negative impacts on most SDGs. All the countries, especially high-income countries, need to strengthen the resilience of their health system and prevention programs. As per the said report, Asian countries have responded most effectively to the Covid-19 outbreak. Asian countries have also made the most progress towards SDGs since 2015.
Henceforth, taking into consideration the current initiatives and progress even after the outbreak of Covid-19, we all hope that the world, especially Pakistan, will ultimately achieve all SDGs Goals with 169 Targets for the shared advancement and improvement of the present and future generations. We also hope that soon in the pursuit of accomplishing SDGs the world would be like one Super Human Body where all the other parts of the body rush to help when one organ feels pain, and eventually the whole body participates in the agony and pain of the one.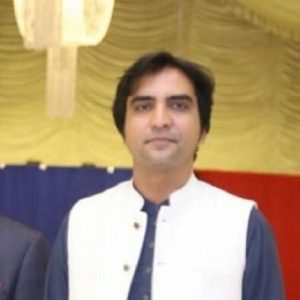 Latest posts by Ahmad Sarfraz
(see all)
Facebook comments