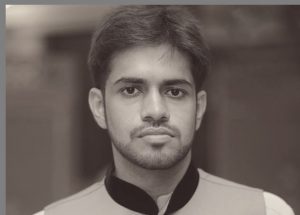 These were the last days of January, the new year just started, nights of winter were full of silence and freezing too. US-Iran war tensions, Australian deadly bushfires, and Covid-19 along with other natural/weather disasters were spread over the world scenario. In Pakistan people were busy watching/discussing Khalil-ur-Rehman's blockbuster drama "Mere Pass Tum Ho" and its final episode was ready to screen in cinemas across the country and the other exciting thing was PSL-5 first time at home.
It was the time when SSC/HSSC students were preparing themselves for board exams, Universities were about to start the spring semester. We were enthusiastic about knowing new and planning different things, I still remember. No one knew what is coming as not the people of seven kingdoms in GOT knew what does it mean "winter is coming".
Bypassing the days, the epidemic situation was becoming worse and worse in Wuhan, and China lock-downed the whole province. I can recall that we used to discuss if such a situation occurs in Pakistan what will happen? Within a few weeks that deadly virus spread in different countries and in March, it was declared a global pandemic by WHO.
It was our mid-term week when educational institutes called off due to the pandemic for three weeks and exams were postponed initially, tally of confirmed cases in Pakistan was more than two dozen at that time. After extending the closure date till mid of June it is considered as summer break here a long phase of the spring semester began post Covid summer break phase. During that academic activities were suspended, Basant (unofficial), moon sighting of Ramzan/ Eid, PIA plane crash, the rising curve of corona cases along with fear of it were prominent subjects for discussion.
From the 15th of June, another phase of spring '20 was started online/distance learning phase, a sub-phase of post-Covid. It was a new and unique experience for students and teachers as well. It was a different kind of learning when to speak, hold your point and wait for your turn as people usually do in talk shows when they have been asked some question they firstly address the thing where they were stopped or their mind stuck then to that particular question, don't crosstalk as if one person said something even mistakenly during other persons talk cause pauses, and yes the important one mute your mic while listening because in a normal classroom it is a possibility that no one or very few could hear what you said but in a virtual classroom everyone can.
Interestingly, the correlation between actual and virtual class was that only those courses remained understandable and digestible during online classes which were understandable and clear in on-campus classes. Sometimes I feel during online lectures as I am attending some AA meetings or rehab club meetings where fellow people share their real life experiences, intuitions and ask others' viewpoint over it. Well, it is the beauty of behavioral cum business courses.
After completion of academic sessions, authorities announced an on-campus comprehensive final exam, about a month later the completion of classes. Now we have entered another phase post-ODL on-campus phase, hopefully, the last phase of spring semester 2020. During this, I realized instructors have forgotten how to set exams and we as students have forgotten how to attempt it. If I recapitulate all these phases in a sentence I must say, Pre Covid phase was calm, post-Covid was uncertain, the ODL phase was fun, and the post ODL phase is a joke. It seems everyone is trying to get rid of it, the semester we have started in January and it is September we are hoping for its completion. I pray such a long term will never happen again.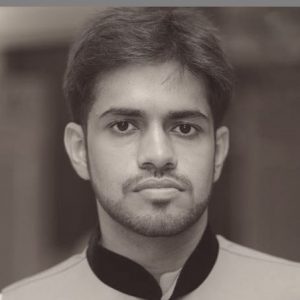 Latest posts by Muhammad Zulqarnain Naqvi
(see all)
Facebook comments