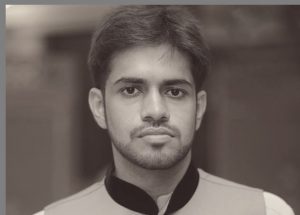 The court is full of people, a lot more gathered outside the courtroom chanting in favor and against a "nigger", Carl Lee Hailey a murderer of two young white men the rapists of his 10-year-old little girl. It is the final argument session to convince the jury (consists of all white people) whether Carl is guilty or innocent. Prosecutors emphasize that what happened to Carl's daughter was terrible but feeling terrible and knowing something wrong doesn't give anyone a right to kill, everyone knows the truth you just need the courage to say "Carl Lee Hailey is guilty".
The defense lawyer concludes his arguments by telling a story to the Court and says listen to this story with closed eyes, I want you to listen to me and yourselves.
"This is a story about a little girl walking home from the grocery store one sunny afternoon. I want you to picture this girl.
Suddenly a truck races up. Two men grab her. They drag her into a nearby field and they tie her up then rip off her clothes. They climb on. First one, then the other raping her… And when they're done after they've killed her tiny womb… Then they urinate on her. Now comes the hanging. They have a rope. They tie a noose. Imagine the noose coiling tight around her neck and a sudden blinding jerk. She's pulled into the air and her feet go kicking, they don't find the ground. The hanging branch isn't strong enough. It snaps and she falls back to earth…
Can you see her?
Raped, beaten, broken body, soaked in their urine, soaked in their semen, soaked in her blood, left to die.
Can you see her? I want you to picture that little girl. Now, imagine she's white.
Everyone is quiet, distressed, and tears in their eyes. A scene from the movie A Time to Kill.
Yes, we have heard something like that in the real world, many rape cases report on media every day around the globe, as well as in our country. What could we say to others when everyone is insecure from everyone without any discrimination either child or adult, boy or girl, married or unmarried, alive or dead. It is the responsibility of the State to provide security to every citizen under Article 9 of the Constitution of the Islamic Republic of Pakistan. But what are we doing as a State as an individual, blaming the victim, politicizing the matter, finding jurisdiction to throw the burden of responsibility away from ourselves? In the end, it is the responsibility of the state to enforce the law, find the culprits, get them to trial and penalize, and also hold accountable negligent departments and officials. It is not our responsibility to make nonsense comments and media talks.
Just recall an incident 2 year back Police official allegedly drunk stopped the first lady's daughter and misbehaved with her then in few days police chased the first lady's former spouse and family what had happened, DPO transferred on verbal orders for not apologizing at 2 AM by IGP Kaleem Imam, Now IGMP Kaleem Imam said the department received a call at 2 AM by woman stuck on deserted motorway with three children and we respond it is not in our jurisdiction till date kindly contact FWO.
CCPO is saying traveling at 2 AM of a woman is inappropriate, really transferring at 2 AM is appropriate? And by the way, it is not a matter of night or broad daylight, it is about the mental retardation and immoral values along with incompetence and negligence of your department. The irony is he makes silly comments one after another without apologizing and backed by ministers of Govt.
We pray and hope the law prevails, soon the culprits will apprehend and treat according to the law. At the end on the behalf of the nation, I request Advisor to PM on Accountability/ Interior Shahzad Akbar please make a law "A time, not to travel" which time is suitable for traveling and which is not, and if someone violates it may be "raped in bushes" or sent to "Northern Areas".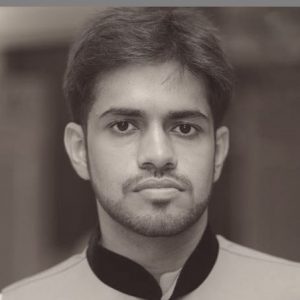 Latest posts by Muhammad Zulqarnain Naqvi
(see all)
Facebook comments