Raat Akeli Hai : Film Review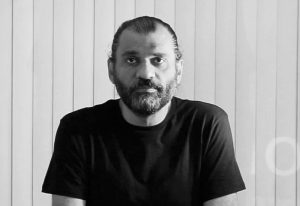 The Cast: Radhika Apte, Nawazuddin Siddiqui, Shweta Tripathi, Tigmanshu Dhulia, Ila Arun
The Writer: Smita Singh
The Director: Honey Trehan
The Story
Dark life secrets of a dead rich man crawl out of every nook and cranny when a cop starts investigating his house murder.
The Review
Lo and behold! Another murder suspense story with a curious cop, a horny mistress, a dominating chachi, a ponzi family friend, useless lads, happy-go-lucky gals, a wisdom witch mother and a dead body.
Perfect recipe to boil the broth. Did it work?

Nawazuddin and Radhika are a rare breed of artists with divine skills to dazzle audience with their fearless performance. The deux carries the gift of a very well timed confidence with phenomenal onscreen body language.
A not-so-common dexterity of Bolly-Town. Raat Akeli Hai is an average talkie where both actors sound like toning down their magic and trying to be at par with the script.
Their fellow artists are good. Some frames are crammed with supporting cast where most of them are only moving around or doing nothing. I see no point in crowding the visuals when the characters are not supporting the story.
For Bolly-Town Nawazuddin is either a bad-cop-killer or a good cop. In RAH he is a good cop with confused intentions. And confusion is what prevails on the face of Radhika Apte as well.
Her eyes and face are more intense than the actual intensity of her scenes. Nawazuddin-Radhika is a win win equation for Bolly-Town and that is how RAH managed to survive.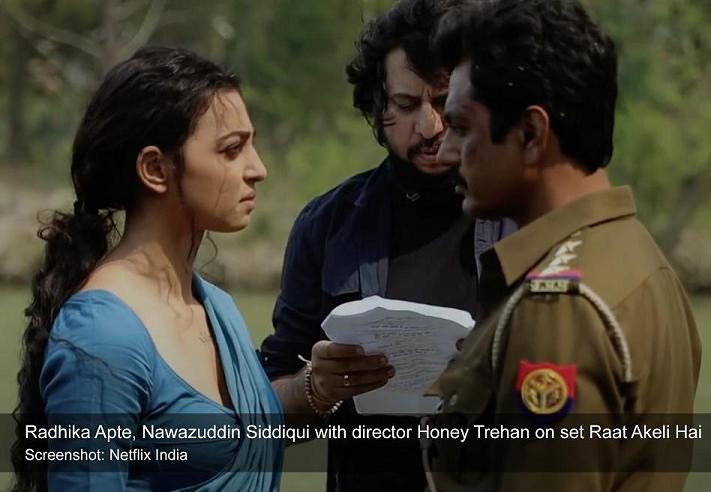 This script with its screenplay is an old climax-mystery-solving photo finish cliché. Smita Singh is known for her Sacred Games and I was expecting a chiller thriller. I wonder if it was a lot to expect!
The music is done by Sneha Khanwalkar. Remember the soundtrack of Gangs of Wasseypur 1 & 2. Songs like Chhi Chha Ledar, Keh Ke Loonga and more.
I miss Sneha in Raat Akeli Hai. Tracks like Jaago, Ghoom Charkhya are good but not even close to what Sneha has done before. I wish I could ask Sneha only one question. Why Sneha just Why?
Like all fresh and frisk directors Honey Trehan might also wished for a grand debut and let's be honest. Honey tried his best. And not bad for the say. My concern is that when you have a set of great actors, a pacey writer, thousands of crew people and a money spending producer then please, for the love of God please at least try to make a film that is an intelligent spectacle of visual delight not a hodgepodge of good actors saving mediocre stories.
Good thing about this talkie is its mainstream girl-power team. The lead artist, the writer and the composer, all girls and I guess we have many other female crew members as well. This is a good sign. Go Girls!
Raat Akeli Hai can be your weekend flick with friends. Watch it, dig it, wane it, and move on. No harsh feelings.
Raat Akeli Hai is available on Netflix.
Latest posts by Naeem Rabbani
(see all)
Facebook comments