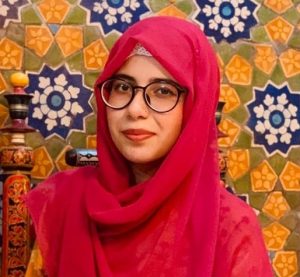 Pakistan earned Independence on 14th of August 1947 and it is no secret to the world that our homeland is blessed beyond measures with scenic beauty, natural resources, history and culture. When we look towards history and culture, we always consider Sindh as a major contributor and a home to Saints and Legends who have added immensely to literature, poetry, art and music.
Remembering Allan Faqir, a renowned Sindhi singer-dancer on this Independence Day.
Born and raised in a tribe of Faqirs, Allan Faqir, who made his way to the immeasurable heights of popularity through a very tough terrain of life. Belonging from the Mangrachi tribe, in the Aamri village of District Jamshoro, this euphoric voice came into being in the mid-1932.
The journey of this legendary and spiritual solace for his listeners started from the urge to find the replacement of motherly love which he had lost soon after birth. He acquired the basic teachings of music from his father who himself was a drummer (also known as Dholak Wala) who performed at marriage ceremonies in the rural towns of Sindh.
Allan Faqir spent his early years with his father and uncles, attending and performing at different marriage ceremonies and cultural events in their vicinity. Developing love for melancholy, Allan moved to the shrine of the great Sufi mystic poet Shah Abdul Latif Bhittai, continuing his search for the irreplaceable motherly love he lacked in his life.
His long stay at the shrine of Bhittai pushed him to understand and develop an undying love for the poet's devotional poetry and the way it was called upon. While staying at the shrine, Allan Faqir played a variety of roles for instance, he was a comedian at times too. His love for music took him on trains from Kotri to Dadu, entertaining the wayfarers. He was not spared from what his father did, singing melodies at marriage ceremonies, while he was found singing at the shrine every Thursday.
With his sharp understanding of folk music, throughout his challenging teenage, Faqir found his liking for the "Latifi Raag" (the mystical art of the Bhittai's raag) and his deeper comprehension of Latif's poetry acquired over the years enabled him to infuse emotions into the poet's words, with such expertise and heart that it never failed to moisten the eyes of his listeners.
Mumtaz Mirza, another renowned poet proved to be a succor for his popularity. He found him at the shrine and guided him to Radio Pakistan, Hyderabad. Allan Faqir gained his popularity from evening shows on Radio Pakistan from where he paved his way to Pakistan Television (PTV). One of his duets in 1989, "Allah Allah kar Bhaiya, Humma Humma" with a renowned Urdu singer Mohammad Ali Shahki became a huge hit and tremendously increased his popularity.
His luck further landed on international recognition and he moved from mesmerizing local to international audience, which soon became spellbound. After which he made several international trips increasing his popularity even more. Another masterpiece which later gained a considerable popularity was "Tiri Pawanda Tarien" which was a duet with Jeejee Zarina, an actress, singer, teacher and a political activist herself.
A great part of his life was spent as a Grade IV employee at Institute of Sindhology, University of Sindh. He was given residence by the Government of Pakistan, right behind the Marvi Girls Hostel. Allan Faqir was often found practicing Raag throughout the night which was enjoyed by the girls of the hostel through the windows of their rooms. He was generally found roaming on the roads of the Teacher's Housing Society, Henna applied all over his hands and feet, humming one or other of his songs.
His attire was something of a great value as well, remembered today for his way of wearing traditional Ajrak as a headpiece (Pagri), resembling a Rooster's head. He also set a high standard of the traditional wear for the next generations by gracing it and wearing it with pride. Carrying with himself as an organ of his body was an instrument called "Yaktaro", not only adding tune to his vocals but also to his life.
The folk legend breathed his last on 4th-August-2000 in Liaquat National Hospital, Karachi due to a paralysis attack, and rests at his home in Jamshoro, leaving behind 3 sons and 2 daughters along with a wife. His legacy has been continued by his son Faheem Allan Faqir and a fan Wahid Allan Faqir.
Since his early years his love for the folk made him stand out and led him to shine as a music artist world-widely. His list of music includes vast majority of Sindhi folk along with some Urdu ones. Rim Jhim Barsi Badal, Nind Nashay Vich, Alif Allah Meem Mohammad, Tiri Pawanda Tarien, Sukhan wari Sadhal, Humma Humma O Piyari to name a few Sindhi. Faqir gave us one of the most soulful patriotic songs (Milli Naghma), "Itnay baray Jeewan Sagar mein tu ne Pakistan diya, O Allah, O Allah" recorded in 1982 which still aces at waking up the patriotism in the youth of the country.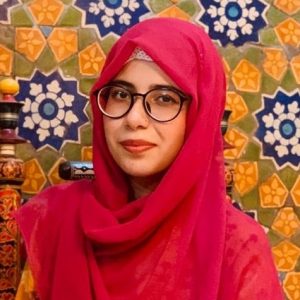 Latest posts by Kainat Ramzan
(see all)
Facebook comments