Love Triumphs Antipathy: Defying the Death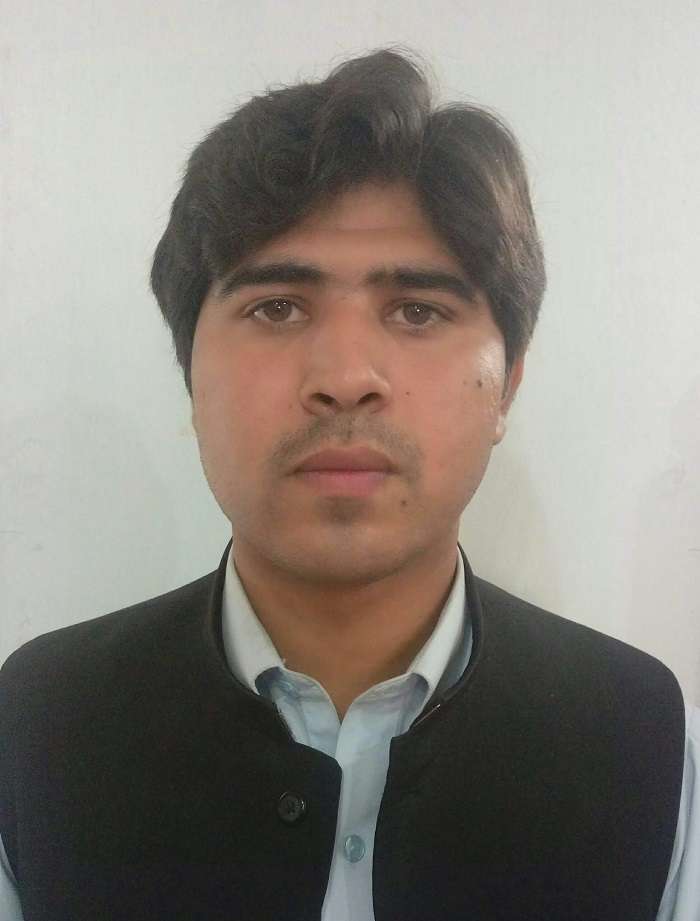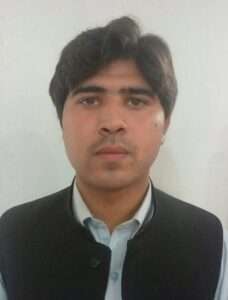 Shahzad Iqbal is a survivor of the Kohati Gate Catholic church blast. He currently serves as principal of Badazai High School in Peshawar.
 PESHAWAR: Shahzad Iqbal, recites a couplet of Allama Iqbal, the national poet of Pakistan, ''khuda kay aashiq tu hay hazaron banu may pirtay hay mary mar/main us ka banda bano ga jin kho khuda kay bando say payar hoga'' [true lover of God are countless, but God love only those who love humanity] after inspecting the morning assembly in the High School Badayzo, Peshawar. Iqbal gives a lecture on moral values, etiquettes, and inclusivity every Friday.
Shahzad Iqbal is a Christian, a survivor of the Kohati Gate Catholic Church blast, which took place in 2011 in the violence-ridden era in Khyber Pukhtunkhawa history. He came to life from the maw of death. He was too critically injured to recuperate again. '' I have presumed death; I was bed-ridden for three consecutive years, unable to move.'' He told with a twinge of agony on his face. In that attack, his father was injured and his uncle died. It was an apocalyptic scenario for Iqbal's family.
Iqbal did a master's in Mathematics and additionally also did B.ED and M.ED from the University of Peshawar. He is a thorough gentleman. His manner and attitude are appreciated by his colleagues. He is punctual and a workaholic, never taking a day off from his duty. Talking to this journalist Iqbal said,'' My profession is teaching, a very sacred job, and taking a day off is tantamount to depriving children of education.'' Only poor destitute students come to Govt. schools. ''If I am not serious tell me where they have to go and get an education.'' He questioned.
Sajjid Khan, a colleague of Iqbal, shared with this journalist,'' in three years of doing the job under the Iqbal; I have never found him crestfallen. He works hard and demands the same from others.'' He further added he is sanguine in the face of tumultuous times and has a strong belief in heaven. Once he set a goal for himself never rest until accomplished it.
He shared his story of breaking the shackle of death. He thanked Almighty Allah for giving him a new lease on his life. The government of Pakistan facilitated financially during my treatment. '' when the horrible incident ruined my life; I was injured to the extent that my intestines were outside of my body. I have had no money on me. I have had only one option to resign too, but the government of Pakistan had paid all my medical bills; and with help of God, I gained my health.'' While narrating his ordeal his eyes moistened with tears, his sound petered out. '' I dedicated my whole life to Pakistan,'' he sobbed. The way people here give me love; I am nonplussed how to explain it in words.
Arshad Ali, a student of Mr. Iqbal, was all praise for Iqbal, the way he teaches, and for his father like love and consideration. ''It is of no importance, whether you are a Hindu, Christian, or Muslim. Iqbal treats everyone equally'' Ali said. He added that Iqbal gets angry when students did not complete their homework on time.
Iqbal added, there was a time when I had applied for asylum in Australia due to the fear of persecution of minorities by terrorist outfits in KP. ''After the attack, by witnessing the love my country people especially, the Pashtun Muslim brothers" They came to inquire after my health, gave me blood when I was admitted to hospital, and even had offered me financial help.'' He reminisced to the sympathy of KP's people. The neighbors every night shared their meals with [my children] for three years. ''After seeing the solicitous behavior of KP's people, I have forsaken the idea of immigration outside of 'my beloved home' Pakistan,'' Shahzad told this scribe.
He is satisfied with the government job quota and merit policy, especially for minorities, it is fair and transparent. He was selected on minority quota through Khyber Pakhtunkhwa Public Service Commission Test. He works with Muslim teachers and students and treats them regardless of any inclination based on religion.
''I have been working with Muslims but I have never felt a pariah,'' Iqbal eulogized the social cohesion being witnessed in Pakistan. There were times when the Muslims came to our churches, especially, in the Christmas celebration. We celebrate the function together there is no fear, no blast, no hated speeches but love. Similarly, Christians used to go and celebrate Eid with Muslim brothers. But after 9/11 the hydra-headed monster of terrorism spread its tentacles and its hateful venom was spread among the multi-religious society. This drove a wedge in the harmony among the different sects in the KP. After the horrendous episodes of terrorist events, interfaith harmony among different sects is rock solid and hopefully, will stand the testing times with renewed resilience.
The story of Shahzad Iqbal is more than a textbook example of resilience against terrorism and militancy. The bottom line is that the collective resilience of society is the perfect anecdote to the cancer of militancy; it can never be a win with guns alone. (The End)
Latest posts by Ikram Musazai
(see all)
Facebook comments