Mirza Qaleech Beg (4th October, 1853-3rd July, 1929)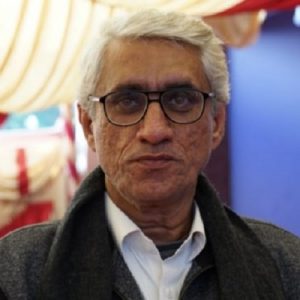 This year on October 4th, Sindh celebrated the 168th birth anniversary of Mirza Qaleech Beg, who was the doyen of Sindhi literature. The tradition of writing poetry in Sindhi is the oldest one and for more than five hundred years, Sindhi is used for lyrical composition. From the sixteenth century, some religious scholars tried to compose books on religious matters by using rhymed prose, which is called Sindhiyoon by later scholars.
It was in the British era (1843-1947), after the introduction of the present Arabo-Persian or Naskh script in 1853, the government announced prizes etc. for writing books in Sindhi, therefore, Sindhi prose received a great impetus. In the initial phase, Sindhi prose consisted mostly of school books, however, in the second phase, numerous writers appeared on the horizon of Sindhi literature, who enriched Sindhi prose by their translation, adaption and writing original works of fiction and non-fiction.
Amongst these earlier writers, the most prominent and iconoclast is Mirza Qaleech Beg, whose works number nearly 457. In the words of Professor Annemarie Schimmel, "we cannot but admire his tremendous undertaking to bring together the literary treasures from East and West in his mother tongue."
As narrated by him in his autobiography Saao Pan an Karo Panoo (Green leaf and Black Paper), his father Fareedoon Beg was not Sindhi speaking by birth but was born in Tiflis (Tbilisi) of Georgia. In a battle held during the year 1797, along with other fellows Georgians, he lost his parents and was captured by Persian forces and brought to Persia, where he lived for few years first in Tabriz and then in Isfahan.
However, he was gifted to the Talpur rulers of Sindh and came here at the age of ten. He was Christian but became Muslim in Sindh. There was already another fellow Georgian Khusro Beg, who has come here a few years ago in 1805 and was adopted as a son by the then Talpur ruler Mir Karam Ali Khan. Later on, Khusro Beg became the father in law of Fareedoon Beg. According to Mirza Qaleech beg, both were literary persons and used to write poetry and prose in Persian, which was the literary and court language of Mirs.
When Talpur Mirs were dethroned in 1843 by the British, Mirza Qaleech's maternal grandfather was also imprisoned. He was also to be taken to Calcutta along with other Mirs, but on Mirs' request, he was made responsible for look after the families of Mirs.
Soon they were displaced from Pakka fort, therefore, they settled at Tando Saindad near Hyderabad. In the war and also during displacement, they have lost their valuables etc. and were facing several hardships. Suddenly their katcha (made with sun baked bricks and mud) homes were engulfed by fire, which raged for three days. In this fire, their remaining valuables were burnt to ashes. After this mishap, they shifted to Tando Meer Mahmood, near the Phuleli canal. But once again they had to relocate to Tando Thoro, which is still the home town of the Mirza family.
Mirza was born in Tando Thoro on 4th October 1853. He and his elder brothers attended the maktab of Akhund Shafi Muhammad for basic education. Later his brothers were admitted to the English government school. After some time he started to attend Sindhi School in Hyderabad, which was three to four km away from their abode. He writes in his autobiography that early in the morning after having breakfast and taking a meal for lunch, they first went to the Autaaq (Meeting place for Males) of Akhund Wali Mohammad and studied there for few hours, then around ten, they went to School. During lunch, sometimes, they purchased curries from nearby shops, Koftas from Rochee Koftaee and Lentils from Chatoo. They used to return home in the evening.
During school days, he also developed an interest in music and playing instruments such as Sarando and Sittar. He used to recite Marsia in Muharram Majlis.
Mirza Qaleech writes that instead of playing games, he was more inclined toward reading and writing. He started to compose poetry at the age of 7 or 8 years. Which he used to recite before his maternal grandfather.
While he was making preparations to appear in the Matriculation examination, he was made Persian Teacher in place of his brother who has joined a new service in another city. He wanted to do Matriculation with a major of Arabic, but at that time, the Government announced a prize of sixty rupees for those who will do matric with Sindhi. So he chose Sindhi and won the prize.
Before matriculation, his father died due to dysentery. For meeting the expenses incurred on his treatment, his family had to sell a golden watch owned by his father in Rs. 300.
In Bombay, he was admitted to Elphinstone College, where Prof Mirza Hairat, Mr Wadia and Mr Baba become his mentors. Mr Wadia taught him English prosody, whereas Prof. Mirza Hairat not only taught him Persian prosody, Turkish Language but guided him in the realm of literature through daily discourses. He also learnt Sanskrit on his own.
During BA, his mother died, but he was not informed. He knew about her death only when he came on vacation at home. This incident devastated him. When he returned to Bombay, he could not sustain interest in his studies. He failed in the examination of BA. This was shocking for his fellow students and teachers. This episode also increased his depression and trauma. Soon he become very ill and came back to Sindh as advised by Doctors.
After recuperating, he returned to Bombay, but once again become unwell, therefore, he failed in the second attempt for BA. He wrote about these destitutions in English poems, which include his English poetry anthology entitled "Leisure hours". This book has recently been republished by Mirza Qaleech Beg Chair of the University of Sindh, Jamshoro.
After coming back from Bombay, he lived in Karachi for two years with his brother. At that time, his main passion was reading and writing mostly poetry in English and Persian. He used to borrow books from Frere Library and General Library near High School, Garhi Khata. Mr Murray was the librarian of Frere Library and Mr Diyaram Gidumal was the librarian of the General Library, who was later replaced by Mr Motiram Shoqiram. Diyaram and Shoqiram were the most influential writers and reformers of Sindh. His English poetry was published in the English newspaper "Sindh News" and Persian one in the newspaper entitled Mafrah Quloob. The Editor of the English paper was Mr Jeffrey, who was an expert in his field but was a habitual drunkard. Mirza Qaleech has written that he become his family friend. When Mr Jeffrey got drunk, he discontinued working for the paper, so on the insistence of his family members, he used to pen leading articles and also other write ups for Sindh News. Mr Jeffrey died during a drinking bout.
In Karachi, he also developed friendships with Diyaram Gidumal and Hassan Ali Effendi. Diyaram was establishing a college, where he offered him the post of Persian Professor, but he refused because he was interested in joining Revenue Service. He also helped Hasan Ali Effendi in establishing Sindh Madressa.
Soon he joined Revenue Department as trainee Head Munshi and was posted at Taluka Kakar, Mehar Division (which is now sub Division of Dadu District). After few months, he was posted as Mukhtiarkar (Tehsilsadar) at Tharrhi Muhbat of Mehar Divison. After serving for 30 years, he retired as Deputy Collector at the age of 55.
Love for Writing
As he narrates in his autobiography, from reading books he developed a passion for writing books. He started writing books during his School days. During the service, he used to write after finishing official work. He tells that he used to write three books at a time, one in the early morning, one in the afternoon and one at the night. He got tired after two hours of writing. After retirement, he devoted most of his time to writing.
This encyclopedic author wrote on almost every topic. According to Dr Ghulam Ali Allana "he is the first Sindhi writer who introduced Novels, Dramas and Essays in Sindhi Literature."
He translated, adapted hundreds of books of fiction and non-fiction from English, Persian, Urdu to Sindhi. Prominent among them are novels by Christopher von Schmidt (Basket of Flowers), Sir Arthur Conan Doyle's Adventures of Sherlock Holmes, Benjamin Disraeli's Henrietta Temple, Jonathan Swift's Gulliver and Daniel Dafoe's Robinson Crusoe, Dramas of Shakespeare (Two Gentlemen of Verona, Romeo and Juliet, Hamlet, and As you Like it) and Lord Lytton's Night and Morning, in Non-function, Booker T. Washington's Up from Slavery, Roger Bacon's essays, S. Smile's Self Help, James Allen's As a Man thinketh etc.
He also translated few Persian books such as Chachnama and Al-Ghazali's Keemiyae Saadaat as Alchemy of Happiness in English.
His original works in Sindhi include numerous novels, dramas, educational books and books on the history of Sindh and Sindhi Language, Dictionaries etc. His novel Zeenat is counted as the first original Sindhi novel, which is also renowned for its advocacy for Muslim female education. It has been translated into English by Zunera Yousif.
In English, he also wrote History of Sindh in two volumes, and two volumes of English poetry and also some other books.
With the support of his family members, Sindh University has established Mirza Qaleech Beg Chair, which has republished his numerous works in Sindhi and English.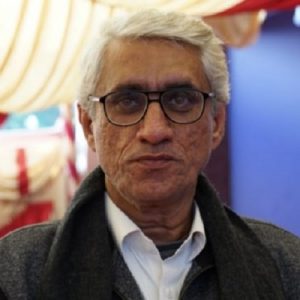 Latest posts by Muhammad Habib Sanai
(see all)
Facebook comments