N.M. Billimoria – Unsing Historian of Sindh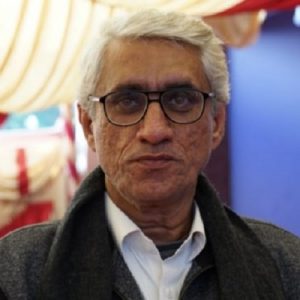 According to Dr Mubarak Ali, "the modern historiography of Sindh was introduced during the British rule when the Historical Society of Sindh was founded with the purpose of reconstructing the history of Sindh. (The Society) published a historical journal which contained well-researched papers, thus contributing immensely to recording the history of Sindh. Sadly, the Society and the journal discontinued after Partition."
The Sindh Historical Society was established most probably by the end of 1933 by the educated elite of Karachi. Its founder President was Dr Hotchand Moolchand Gurbuxani, who is more renowned for his compilation of Shah Jo Risalo by using modern research methods. The Society used to hold monthly meetings, wherein members of the Society presented their research papers for debate, which later on were published in its Journal. 30 issues of the Journal of Sind Historical Society were published from the year 1934 to Jan 1948, wherein, around 200 essays or other writings on various topics of the history of Sindh were published. Out of these, 32 papers have been republished in two anthologies of selected essays from the Journal. The first anthology Sindh Observed was edited by Dr Mubarak Ali and the second one Discovering Sindh's Past was edited by Michael Bovin, Mathew A. Cook, and Julien Levsque. Mr Mathew A Cook has done us a favour by uploading 25 issues of said Journal on his website. (https://matthewcook.academia.edu/research#journalofthesindhhistoricalsocietyarchive)
Society's most active office bearer and also a prolific contributor in the Journal was Mr N. M. Billimoria. From the list of contents of all issues of Journal, I gather that he had contributed more than 35 essays on the History of Sindh, whose topics range from the Early Period to the modern period. Journal also published extracts about Sindh from the Annual Bibliography of Indian Archaeology, without any byline, which, I understand, were his contributions. His five essays have been republished in the above mentioned two anthologies.
Besides writing research papers, he also edited that Journal along with A.B. Advani. This arrangement lasted up until the 23rd issue, which was published in February 1943. In the 24th issue, his co-editor A.D. Advani was replaced by Prof. M.R. Mankad. However, from the 25th issue to the last one, the Editorial Committee replaced Editors, but Billimoria remained in the Editorial Committee.
He was also an active office-bearer of the Society till its dissolution in January 1948. During the year 1934, he was elected as a member of the Managing Committee, but in the second year (1935), he was elected as Honorary Secretary and Treasurer. Since then he was re-elected as Honorary Secretary and Treasurer for various years. According to renowned Sindhi writer and research Mr Mukhtiar Ahmed Malah, during last years, he also worked as the President. However, as the Secretary and Treasurer of Society, he prepared annual reports and accounts Statements, some were also published in the issues of Journal.
He attended annual sessions of the Indian Historical Congress held in various cities of India and also presented there his research papers. He was awarded a Silver medal by Bhartia Vidya Bhawan on his paper during the year 1943.
From the online search, it is gathered that his two books 1) Bibliography of publications relating to Sind & Baluchistan (Last edition 1980) and 2) The script of Mohenjo Daro and Easter Island (1940) are published.
Famous Sindhi historian and researcher Dr Dur Mohammad Pathan tells me that Mr Billimoria was also the office bearer of Sindh Natural History Society, which was established on 31 May 1927. This Society started its quarterly Journal of Sindh Natural History in 1929, which was edited by N.M. Billimoria. That journal carried articles about the nature, flora and fauna of Sindh. He also contributed essays for this Journal, however, the extent of his scholarly endeavours in this Journal is not known. According to Dr Pathan, all issues are available in his Gul Hayat Institute, located in Khair Mohammad Areja Village of District Larkana.
Unfortunately, details about the personal life and education of such a high calibre historian and archaeologist are still in dark. According to Mr Mukhtiar Malah, renowned researcher and writer, Mr Billimoria was perhaps a teacher in a Parsi School and used to live on Marston Road. He belonged to Surat and migrated to Karachi for the job but it seems after partition he has left Karachi.
This write up is written with the hope that someone may come with more details of his life and achievements. A list of his contributions in the Journal of Sindh Historical Society is appended for further research etc.
Alexander Hamilton's description of Sind (1699-1700)
2 Three Ancient Travelers
3 Major General E.C. Marston
4 Rai Chach and his family
5 The Arabs in Sind
6 Legends of Old Sind
7 Inscription on the tomb of Abu Turab in Sindh, with two illustrations
8 Was Akbar Literate?
9 Religious Opinions of Emperor Akbar
10 Some ancient tribes of Sapta Sindhu
11 Chinese Buddist Pilrgirms in India
12 Death of Sir Aurel Stein
13 The Brahuis
14 DiulSind. The Old Port of Tatta
15 Ancient Sind
16 Identification of some old places in Ancient Sind (with maps)
17 Excavations of Pre-Historic Places in Sind
18 Tombs of Two Europeans at Tatta
19 The Iranian in Ancient India, especially in Sindh and the Punjab
20 Ibn Haukal's Account of Sind
21 The Panis of Rig Veda and Script of Mohenjo Daro and Easter Island
22 Worship of the Mother Goddess and Bull at Mohenjo Daro and Baluchistan
23 Sapta-Sindhu in Rig Veda
24 Life of Ch. Mason and Mason's Notes on Karychee (1830)
25 New light on Sind History
26 The Sassanians in Sind
27 The Jats, A tribe in Sind
28 The Iranians in Sind
29 The Sumra and Summa Dynasties in Sind
30 Devastation caused by the Indus in the 19th Century. Severe earthquake felt on the frontier of Upper Sind on 24-1-1852
31 Census Reports of Sind for the years 1931 and 1941
32 Hinglaj, an ancient site of pilgrimage in the Las Bela State
33 The Great Indian Desert with Special Reference to the former existence of the sea in the Indus Valley (With two maps)
34 First Arab Expeditions to India
35 General Orders of Sir Charles Napier, 1843-47
36 Indian Historic Congress, Fifth Session 1941 Hyderabad Deccan, the Osmania University, Ellora and Ajanta Caves
37 Emperor Akbar and Zoroastrians
38 Criminal Tribes in Sind
39 Sind the Satrapy of Iran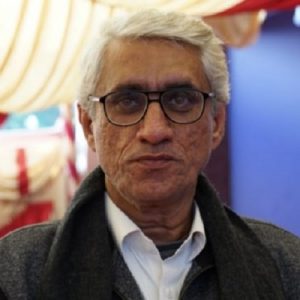 Latest posts by Muhammad Habib Sanai
(see all)
Facebook comments