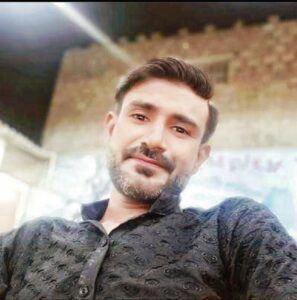 A country that has been trying for decades to bring cricket back to Pakistan at a time when it is faltering financially at a time when there are difficulties on all sides, for the return of cricket, PSL Like holding a great event and slowly bringing it to Pakistan.
So that all those people who are cricket fans who have been buying expensive tickets in other countries for many years to watch the matches or stay at home in the hope that one day the grounds of our country will be inhabited. His withered heart only opened on the return of cricket to Pakistan. The feelings and emotions of these people cannot be described. But politically cowardly, New Zealand withdrew its team to tarnish its ill-intentions on Pakistan's security forces.
When your team stayed in Pakistan for a week, there was no threat and no loss of respect. Which was welcomed in Pakistan with great protocol, but still, if there is a threat, why just a few moments before the match? You go to a country and stay for five or six days and then go back, questioning its strength and security, is it a good thing on your part? You have not only tried unsuccessfully to tarnish Pakistan's bright face and green passport with your dirty deeds but have also shattered the hopes of millions of people. You have played with the emotions of millions.
Before you, the players of your team have played with us in PSL. They did not have any problem with it. Leave it. Before you, teams from South Africa, Bangladesh, and West Indies, etc. have also visited Pakistan. Are Did they face even the slightest difficulty?
They are afraid of losing because whenever they play outside of their Home, they are badly defeated by Pakistan.
Not only New Zealand but also other countries are involved in this project which is bent on pushing Pakistan towards declining day by day. Inshallah, all these efforts have failed and will continue to happen. We are a nation that bravely faces adversity. We also visited New Zealand when there were attacks on mosques or when the Covid was in full swing in New Zealand and despite their mismanagement, we did not end the visit. Now is the time for us to make our decisions keeping in mind not only cricket but also the dignity of Pakistan. With your courage and boldness, tell such teams on the field who we are.
Our cricket board has to carry out an event like PSL in the best possible way so that the enemies of Pakistan are disgraced everywhere and a full voice is raised in the ICC on this occasion.
Alhamdulillah, our country is a safe country for the whole world, which has demonstrated its strength and power everywhere and has been successful.
Now it is up to us to use our strength and ability to recognize every conspiracy and slander coming from the enemy and respond to it in a way that its descendants will remember.
Latest posts by Muhammad Shahid Hussain Bhatti
(see all)
Facebook comments