Shams Tabrez Qasmi is Felicitated with Amar Shaheed Molvi Baqar Award 2021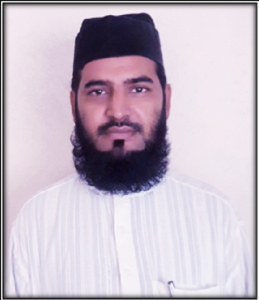 Shams Tabrez Qasmi, the CEO and the chief editor of Millat Times has been honoured with "Amar Shaheed Molvi Baqar Award 2021". The award is in the memory of the martyr and celebrated Urdu journalist Molvi Muhammad Baqar (1780-1857). The award was conferred upon him on 16th September 2021 in a programme held at the premises of the Press Club of India (PCI), 1 Raisina Road, Near Kirshi Bhawan, New Delhi-1 in the presence of the office-bearers of the PCI and a good number of the journalists. The award was presented to Mr Qasmi in recognition and appreciation of his commitment, dedication and continuous efforts in the field of journalism. Millat Times, from day one, had been covering the issues ignored by the mainstream media, especially the issues of the minority communities and the other weaker sections of the society. The Award was sponsored by Media 24×7 and Abdul Sattar Memorial Educational Society.
The programme, wherein the award was presented, was held by the Press Club of India (PCI) to commemorate the 164th death anniversary of the Martyr of the First War of Independence 1857 and the famous Urdu journalist Maulvi Muhammad Baqar. It was addressed by a galaxy of journalists like Mr Jai Shankar Gupta, Member of Press Club of India, Satish Jacob, former BBC journalist, Meem Afzal, ex-MP, Ismail Zafar Khan, SK Pande, Arvind Kumar Singh, Qurban Ali, Maroof Raza, Masoom Moradabadi and others, besides chief guest Prof. Azra Mosavi, a direct descendant of Maulvi Muhammad Baqar's grand family from AMU, Aligarh.
The Press Club of India resolved in its meeting held on 6th September 2021, in the presence of its President, Mr Umakant Lakhera, Secretary-General Mr Vinay Kumar and other members, like Mr A. U. Asif, Press Club of India's executive member, to commemorate the death anniversary of the Martyr of the First War of Independence 1857 and the famous Urdu journalist Maulvi Muhammad Baqar. It was also decided that an award after his name will be presented to two journalists every year along with an amount of 21,000-00 Indian Rupees. According to the resolution, this programme was held on 16th September 2021 and two dynamic, youth, budding and promising journalists: Maulvi Shams Tabrez Qasmi, a Darul Uloom Deoband Alumnus and the Chief Editor of Millat Times and Swati Mathur, a JNU Alumnus and a reporter with The Times of India were felicitated with the award named after him.
The Press Club of India (PCI), as stated on its website, is a meeting point for journalists. The idea to set up the Press Club of India was first conceived by eminent journalist and editor Mr Durga Das in the early 1930s. When he had visited London as the editor of the Associated Press of India, he had a chance to visit the London Press Club as well. It became a motivator for him to replicate the model in Delhi. Eventually, the Press Club of India was founded on December 20, 1957, and incorporated as a company on March 10, 1958. Mr Durga Dass, the then Editor of The Hindustan Times was elected its first president and Mr D R Mankekar, a veteran journalist, became the first secretary-general of the Club. Now, it is an important and oldest body of the Indian journalists which is run by the elected President, Secretary-general and members.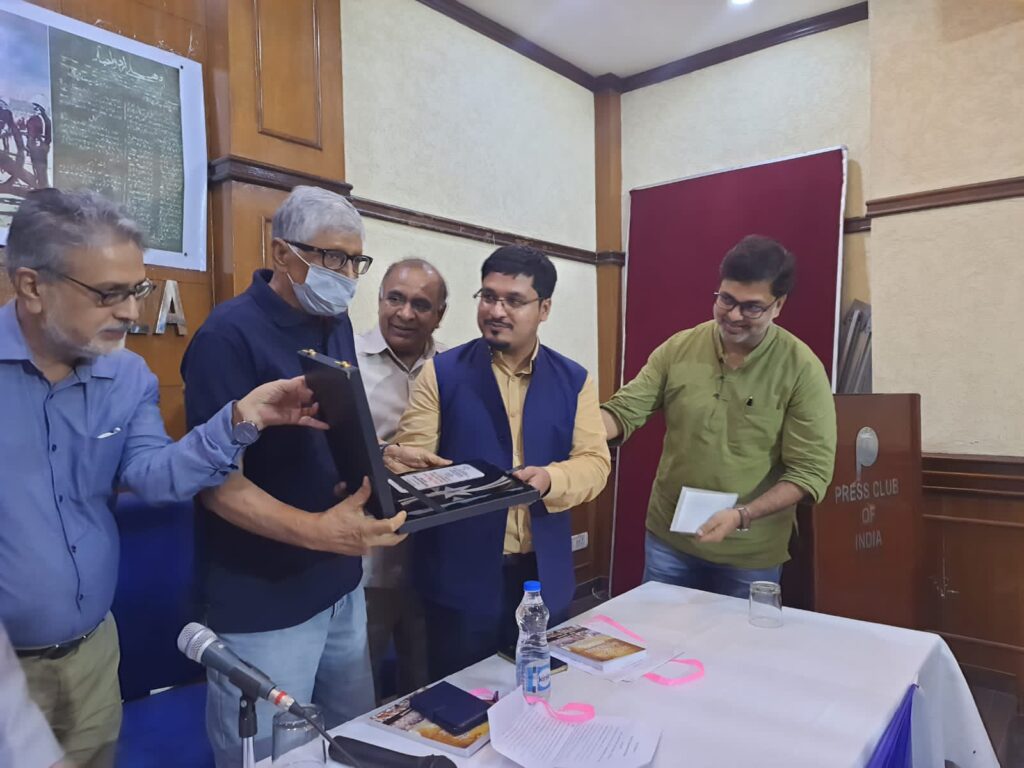 Moulvi Muhammad Baqar, a scholar, a journalist and an Indian independence activist, was born in 1780 in Delhi. He received his basic education from his father. For further studies, he got admission to Delhi College. Following his graduation, he was appointed as a teacher at Delhi College in 1828. He served as a teacher for six years. Along with being one of the best editors, he was a successful reporter as well. He launched a weekly newspaper namely "Dehli Urdu Akhbar" in 1835. It survived for almost 21 years and proved to be a milestone in the field of Urdu Journalism. With the help of this weekly, he played a significant role in social issues. The weekly brought political awakening in masses and united them against the tyrant British rulers. It is a fact that Maulavi Muhammad Baqar always advocated for unity among the Muslims and Hindus as he thought that it is necessary to get rid of British rule. He was arrested on 14th September 1857 for revolt. On 16th September 1857, he was tied to the mouth of a cannon. Then he was fired mercilessly by Major William SR Hudson. Thus he became the first journalist to be executed following the rebellion in 1857 by the then tyrant British government ruling over India.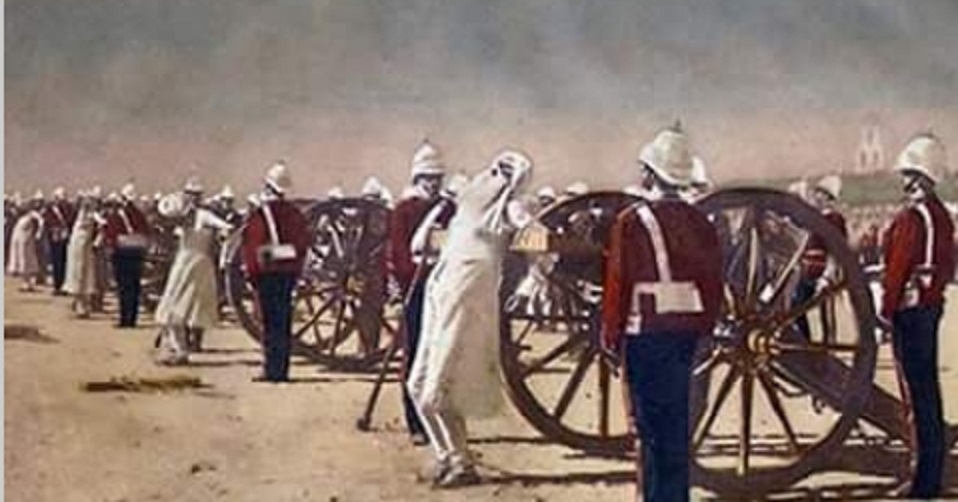 Mr Qasmi, who was felicitated with Amar Shaheed Molvi Baqar Award, is fond of learning, reading and writing from an early age. He has penned more than one thousand articles and essays on religious, social and political issues. He is one of the few journalists of the new generation taken seriously in India. He is known as a courageous, bold and fearless journalist. Being a student in the DUD, he wrote columns for Weekly "Aalmi Sahara" and Daily "Azizul Hind". It was an honour for him that on 6th December 2014, Dr Aziz Burney published his article on Babri Masjid in his daily newspaper Azizul Hind as an editorial. When he reached the capital city of Delhi, he started his career as the editor of a known New Agency: "INS". In 2015, he was offered to write a column for the daily newspaper "Khabren", New Delhi.
Mr Qasmi launched a News Portal namely "MillatTimes.com" in January 2016. Officially it was inaugurated by Maulana Sayyid Muhammad Rabey Hasani Nadavi, President: All India Muslim Personal Law Board in Mumbai. Currently, it is the most read and visited Urdu news portal from India. Along with the Urdu language, Millat Times is also providing its services in English and Hindi languages. Its YouTube channel is also available, where the ignored issues by mainstream media are discussed.
He has interviewed several towering personalities like Mr Iqbal Ahmad Ansari, ex-Chief Justice of Patna High Court and General Zamiruddin Shah, ex-VC of Aligarh Muslim University to let the viewers know their lives, services and views on several topics. The area of his main interest is issues of Indian Muslims, current affairs of the Muslim World and the Middle East.
On this auspicious occasion, I congratulate Mr Qasmi from the bottom of my heart! Congratulations! I hope Millat Times, as a media house, will continue offering its services and covering the issues, under Mr Qasmi's able leadership, which are commonly ignored by the mainstream media houses.
Latest posts by Khursheed Alam Dawood Qasmi
(see all)
Facebook comments