Another Victorious Day for PTI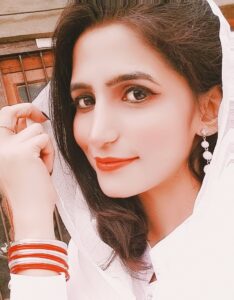 Cantonment elections were held in the country yesterday in which the PTI emerged as the victorious party while most of the independent candidates who did not get tickets from the party won.
Looking at the whole situation, the PTI was competing with the independent candidates of its party. At present, the PTI has won more than 63 seats. On the other hand, the independent candidates have also won about 57 seats. Also, almost all will join PTI thus PTI will be number one before the clear majority.
The second thing that is clear is that the PTI is currently the only party in the country that has won elections from almost all the provinces and has become a chain of four provinces.
In Sindh, the people, fed up with the poor performance of the PPP for 13 years, also gave the PTI a clear lead over Karachi.
PTI won 3 out of 5 seats in Balochistan Quetta
With all this success, one thing has become clear that the people have rejected all the false statements of the opposition parties, be they anti-government or anti-state institutions, expressed satisfaction with the government's performance and proved that the Pakistani people, In any case, will not support parties that pursue a policy of defaming state institutions or Pakistan in the eyes of the world.
The PML-N has adopted Shahbaz Sharif's statement "Respect the work" instead of Nawaz Sharif's statement "Respect the vote" which is why they have also got good seats, which the PML-N considers its great achievement. It seems that the people have successfully rejected Nawaz Sharif's statement and adopted Shahbaz Sharif's statement.
On the other hand, the PML-N has always accused the establishment of rigging the elections, but after winning the cantonment elections, which are the Establishment's home elections, the PML-N's statement that the Establishment rigged the elections seems to be dying.
Now the Pakistani people should know that if the Establishment had been involved in rigging the elections, the PML-N might not have won a single seat in the cantonment elections.
All the opposition parties, including the PML-N, have made a statement based on the lie that wherever they win, the people win and if they lose, it should be termed as a conspiracy of the Establishment.
But now the people of Pakistan have completely rejected this statement of the opposition. The people of Pakistan have common sense and they know that the job of the opposition parties is to come to the government and only commit corruption.
So far, it seems that the PTI will be in a position to form a government with a clear majority and the opposition will once again be seen crying.
Latest posts by Fazilat Ujala
(see all)
Facebook comments