Bringing CPEC back on Track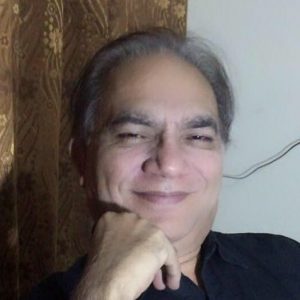 The news of the resignation of General (retd.) Asim Salim Bajwa, from the post of chairman of CPEC authority, was not unexpected for many, but it has sparked speculations about the issues inside the CPEC.
China Pakistan Economic Corridor (CPEC) is not an ordinary project, it's a huge venture, not only for Pakistan but for China as well. This project is an important component and a showcase of China's Belt and Route Initiative (BRI) which is believed to be a game-changer, not only for the regional but for the global economy.
CPEC will not only benefit China and Pakistan but will have a positive impact on Iran, Afghanistan, Central Asian Republics, and the region. It is about connecting geographic regions, cultures, wealth, resources, knowledge, with a high exchange of trade, business and logistics on a fast track development superhighway. It is obvious that CPEC implementation in Pakistan will result in transforming our struggling economy into a vibrant and growing and roaring economy. CPEC's gateway is Gwadar, and we will soon see it as a smart economic port city, which will decide the fate of this $62 billion plan and has to be the model for Pakistan's future development. Gwadar is going to be Pakistan's Dubai if everything goes smooth and as planned.
But the million-dollar question is, have we made ourselves prepared and compatible with the requirements and expectations of this huge undertaking? During the previous PMLN government, the CPEC pace was rapid as Pakistan got rid of load shedding and power shortage which provided a boost to the ailing economy.
CPEC is an investment undertaking, not funded by aid or grant fund, and we know that the investors are eager and restless for on-time implementation of projects, enabling legal and administrative environment and above all a supportive political will from the hos country, and China is known to be a tough customer in business dealings. CPEC is like accepting huge debt from a traditional money lender with a solid and robust plan to use this money for income generation and pay back this debt, otherwise, you end up in big trouble by surrendering your assets and securities and guarantees. So CPEC is a lifetime opportunity as well as a debt trap or death trap for Pakistan at the same time. With CPEC implementation the global financial community is looking towards Pakistan how it handles the governance and management challenges attached with CPEC. Pakistan's failure will have far-reaching consequences for its reputation
After accepting CPEC investments, the clock is ticking for everyone, it is not only Pakistan which is under huge debt, but many Chinese and Pakistani companies who also have taken loans from commercial banks and need to act on time to invest the money in development projects, any delays or mismanagement will result in accumulation of debt service charges and interest on the borrowed amount. We need to build CPEC on time to reap the economic dividends, and we should closely look at the Sri Lankan case where it had to withdraw from the ownership rights from Hambantota port and hand it over to the Chinese on lease as the result of, Sri Lankans were not able to pay back debt instalments on time.
It is not a secret that the USA, to whom Pakistan has been a strategic-ally for many decades is not happy with China's influence in Pakistan and they consider CPEC as a debt trap for Pakistan, as they maintain that China is secretive about the details of CPEC and block the involvement of other non-Chinese companies to take part in the open bidding process.
The threats faced by CPEC are the absence of structural economic reforms, a legal framework through a constitutional amendment, as so far CPEC authority which was established under the presidential ordinance, has completed its period and now it has to be approved by the parliament as an act.
Understandably China is restless about timely completion of CPEC projects with their desired pace, but after the change of government in 2018, CPEC has to face sluggishness and lack of interest from the current PTI government. This situation further worsens by the security situation when Chinese professionals were attacked by a bomb blast at Quetta and an accident that took the lives of 18 Chinese personnel, which Pakistani authorities claimed was an accident, but China did not agree and insisted that it was a terrorist attack. After these incidents, the government of Pakistan has taken serious steps to provide security to the Chinese staff working on the projects.
CPEC fate is quite open now. Pakistan as a nation must develop a consensus about CPEC that we need to make this project successful by all means and for this purpose the present government must take all stakeholders on board, particularly political actors in Baluchistan, political parties and civil society.
Therefore Pakistan needs to handle CPEC carefully with a professional approach, we need to take all stakeholders on board, including parliament and political parties, the public in general and civil society on board to improve governing and management structure of CPEC and make it open and transparent to curb corruption and mismanagement. Besides we have to bring drastic changes in our governance, management and financial environment, we as a nation must with full determination, stand with our Chinese friends and make CPEC a roaring success by removing hurdles, bureaucratic red tapes and putting in political will.
No need to emphasize that people of Baluchistan should be taken on board, they need to give firm and solid assurance about their fair share in the jobs and economic benefits of the CPEC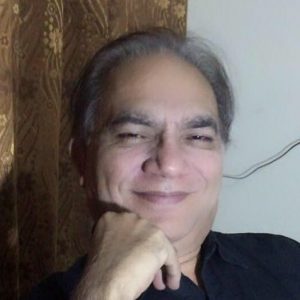 Latest posts by Tanveer Arif
(see all)
Facebook comments