Pakistan's Growing Population — Finding opportunity in Adversity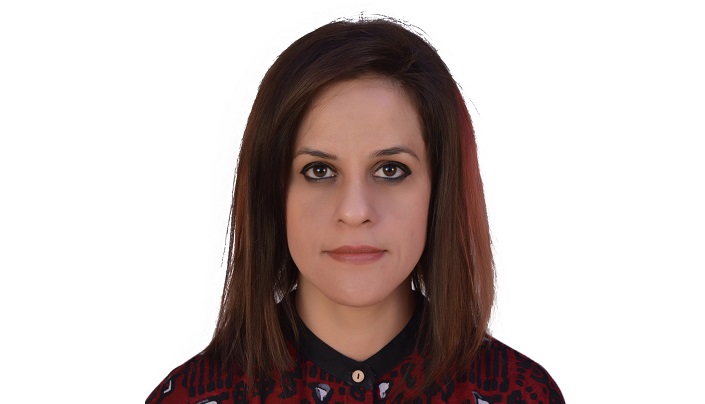 According to the National Institute of Population Studies (NIPS) estimated population of Pakistan is 215.25 million with a population growth rate of 1.80 percent in 20201 and a population density of 270 per Km. The current population projections indicate that it will reach its peak in 2092 of 404.68 million people. (World Population Review). With the highest population growth rate in South Asia (around 2.40 percent) this ticking population bomb poses the greatest challenge to Pakistan's socio-economic development, while at the same time if tackled correctly Pakistan's population profile can prove to be instrumental in promoting its social well being and in boosting the economy. So are we focusing on the opportunity that can be gained in this adversity?
The opportunity that rests here in Pakistan's demographic dividend. The demographic dividend of a country refers to a period that is marked by improved reproductive health, a decline in fertility, and the subsequent shift in population age structure that leads to accelerated economic growth, as there are more people in the workforce and fewer young dependent population.
Pakistan now has more young people than it has ever had and the forecast is that this will continue to increase until at least 2050. The population falling in the age group of 15-59 years is 59 percent, whereas 27 percent is between 15-29 years. (UNDP in Pakistan National Human Development Report: Unleashing the potential of a young Pakistan)
According to United Nations Population Fund "To open the window of opportunity for the demographic dividend, Pakistan needs to reduce fertility and invest in the growing youth "bulge" entering the labor force. If births begin to decline each year, the young dependent population will also decline. This frees up resources to invest in the health, education, and economic infrastructure of the country."
Pakistan has some of the greatest demographic opportunities for development in the world as its growing youth population enters adulthood. However, to achieve the demographic dividend it is pertinent to make investments in the education and skills of Pakistani youth and harvest the fruits of long-term human capital development.
According to Pakistan Economic Survey 2020-2021, some head start has been made in this direction with schemes like Kamyab Jawan wherein since February 2020 training cost has been disbursed to all selected training institutes to commence the training of 100,000 educated youth in market-oriented conventional and High-Tech/High-End courses, which will create around one million employment opportunities. It has 14 areas of interventions with the main focus on transforming the Technical and Vocational Education and Training (TVET) system of the country 
This program entails 6 important schemes:
Youth Entrepreneurship Scheme (YES) whereby Rs 465 million were disbursed to unemployed youth
Hunermand Pakistan Programme (Skills for all) is a program that tends to uplift the Technical & Vocational Education & Training (TVET) sector in Pakistan, thus offering ample opportunities to youth by harnessing their potential
Green Youth Movement Startup Pakistan
National Internship
Jawan Markaz
COVID-19 has negatively impacted employment and labor productivity, however, initiatives like Rozgar Scheme were instrumental in containing its adverse impact.
CPEC is yet another avenue of job creation through its Special Economic Zones. Under the auspices of the Ehsaas Programme Interest-Free Loan worth Rs 21.4 billion have been disbursed in July-March FY2020. This outlines some of the efforts that have been made thus far to wire the economy in a way that produces quality jobs and opportunities.
At the same time, it's equally important to improve the quality of education, to ensure uniformity in education standards with a focus on school completion. That along with the fact that the government should set lower population growth rates as its prime goal with the involvement of clerics and political leaders. The case study of Iran reveals that family planning programs are possible in countries marked by conservative Islam.
Looking outside Pakistan can emulate the Bangladeshi approach and concentrate on the economic empowerment of women who constitute 48.4 percent of the country's population. With the Refinance and Credit Guarantee Scheme for Women Entrepreneurs State Bank of Pakistan (SBP) has enhanced the financing limit for women from Rs 1.5 million to Rs. 5 million.
Meanwhile, its other South Asian neighbors like India with 26.62 percent of its population within 0-14 years, while 67 percent e in the 15-64 age group is estimated to take over China soon to become the world's most populous nation as China's population growth slows. However, India is struggling with issues like unemployment where the rate of unemployment among 15-19 year olds 40.92%, 20-24 year olds 39.23%and 25-29 year olds, 10.03% respectively (The Centre for Monitoring Indian Economy), 134 million people living in poverty, the infrastructure problems impact its residents' consumption ability, which will delay the entire process and as India starts aging the benefits of the dividend will start to fade.
On the other hand, China has clearly embarked on a new economic model that is based on a "knowledge-driven demographic dividend" where the focus is on a global digitalization push that depends less on cheap labor and low-end manufacturing and more on high value-added services.
So while Pakistan needs to chalk out extensive family planning and reproductive health services, better education, and job opportunities (especially for women) to achieve indigenous and sustainable growth, it equally needs to incorporate the exogenous experience of knowledge-driven demographic dividend. It's only then this demographic dividend can play a pivotal role in the socio-economic reconstruction of the society.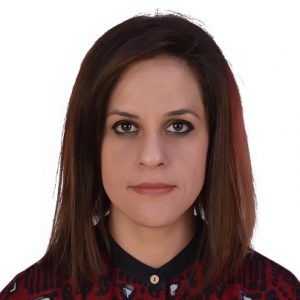 Latest posts by Aamna Sheikh
(see all)
Facebook comments