Heeding the Lessons of Failure in Competitive Exams/CSS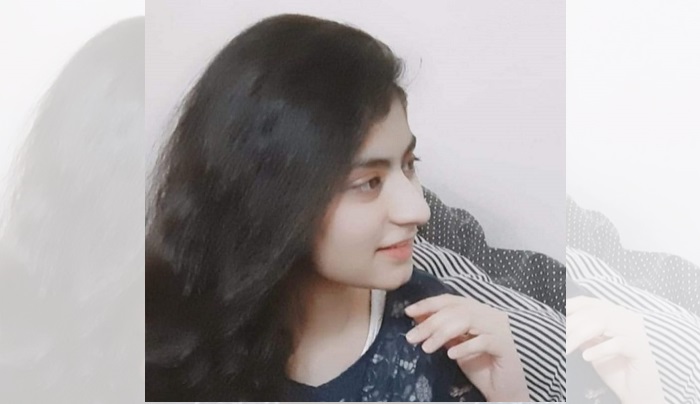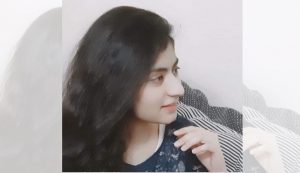 Our youth is living in an era of competition either in quest of knowledge to get admission in the best universities of Pakistan or attaining executive positions in the administrative departments of the country. Hence, they have to strive to outdo in the competitive exams in the execution of their emulations. Veritably, Pakistan is not soaring high in providing job opportunities for its youth. To acquire social status in society and securing any executive job has become a constant factor of stress for fresh graduates in the country.
After exploring the system of competitive exams in Pakistan, these may be categorised as Competitive Exams, Entrance Exams, Assessment Exams, Board Exams, and Spoken IELTS /TOEFL Exams in Pakistan in terms of their popularity and difficulty level.
Competitive exams are types of exams where applicants are tested and evaluated based on their performance in Written Examination that consists of multiple compulsory and optional subjects. Central Superior Services (CSS) Exam in our country is considered to be the toughest exam that requires focus to follow a regular schedule of preparation and hard work to get through it. To vanquish CSS Exam in Pakistan is an achievement in itself. The exam comprises two parts: written and interview. Students who pass the written go in for the interview. Only after passing the interview is that the training process starts which goes on for the next 7-8 months.
For the pre-requisites, one must hold a Bachelor's degree to be eligible for CSS Exam 2021. A candidate must have attained the age of 21 years and MUST NOT have attained the age of 30 years on 31st December 2020. Two years of age relaxation is given to candidates who are disabled, are from Gilgit Baltistan (GB) or Azad Kashmir, working in the Armed Forces, or as a contract employee for the Government of Pakistan. A domicile certificate is essential to apply for the CSS exam in Pakistan. Candidates married to a person of a different nationality are not eligible to be appointed to any government work posts after they pass their CSS exam.
Reportedly, the result of the recent examination for the Central Superior Services (CSS) in which around 10,000 candidates appeared and 200 passed has ignited much commentary or discussion around. Most of it, a wailing cry on the falling standard of education has been prognosticated.
To my surprise, a four-year undergraduate education even from the best institutions in the country is not enough to pursue the CSS examination propitiously. Close to another year of preparation in a coaching centre is imperative where students are drilled in what is considered acceptable in answers to typical questions, what authorities are to be cited prominently or avoided at all costs, and even what part of the text is to be highlighted.
One of the Federal Public Service Commission (FPSC) Annual Report identified the lack of analytical skills, critical approach, inability to comprehend issues, non-familiarity with subjects and poor presentation based on illogical arguments with wrong or irrelevant data as few reasons for failures. Reportedly 67% of total allocated seats were captured by second and third-time repeaters and hence proves that after better preparation, change of subjects, guidance and improvement in presentation skills, they performed well. The performance of repeaters also implies that the FPSC and universities should jointly design career counselling programmes.
To me, it was hard to believe that most aspirants of CSS are let down just because of English. English for CSS contenders is not a problem, but normally candidates are misguided, misled and often deluded. Firstly, a rosy picture is painted. Secondly, a time frame is provided even though learning a language is a time-consuming business. One thing most experts agree on is that exposure to Received Pronunciation (RP) English is crucial. If someone is working only with people of his/her nationality, or at home not meeting English speakers, he/she will not learn quickly. Thirdly, a cartel of devious teachers in neighbourhoods is always at its disposal. Lastly, an extremely archaic education system is trying to become eternal. Academies have been thrown open to entrepreneurial interests in an unprecedented fashion. It was not necessarily surprising that a profit-making business was being brought in. Outsourcing has become rampant in the education sector.
Getting back to the conduct of competitive exam is an important facet where the Exam Conducting Committees judge candidates' possible ways to stand out from the crowd. Their comprehension of the English language is tested through objective-type questions on semantics, syntax, lexicon, idioms, phrases, antonyms, synonyms, and reading comprehension. Literally, the English language incorporates three important sections: grammar, vocabulary, and comprehension. The skill to deconstruct unknown words from both the context and structure shows the ability to make candidates' ways through some of the advanced writing on different topics. It judges their mental alertness, quick thinking power, presence of mind and judgement.
In most of the domains of work, a variety of vocabulary is required to completely express some of the ideas succinctly and effectively. A large vocabulary correlates well with the capability to handle complex ideas. That is why the English Language holds significance in competitive exams. To efficiently increase their vocabulary what I feel, CSS aspirants should read English newspapers regularly, read novels of their interest, watch English episodes, participate in debates/discussions and try to use new words. Difficult words may be penned in the diary and be brought into use.
For Grammar, the basic rules can be learnt from any standard grammar books. Notes can be taken consisting of synonyms-antonyms, grammatical rules, sentence construction, and can be practised regularly. A regular reading habit can be developed so that one can easily pick up the erred sentences and correct them instinctively. To prepare for comprehension, one should be good enough in vocabulary to score high in the comprehension test.
To conclude, one must know that the intellectual calibre of the civil service is a key attribute in its ability to implement the programmes on which the future of the country depends. It is dangerous to start off forcing applicants to dissemble to enter the service and necessary to ensure that their selection screens for the skills and talents need to be effective. A genuine commitment to civil service reform would be an alert to these dangers. There are, nonetheless, multiple ways to find a job with a situation that comes with a decent designation and excellent pay subject to consistent hard work and patience. Wish all CSS aspirants great success!
Latest posts by Javeria Aslam
(see all)
Facebook comments