The Plight of Fisheries and Aquaculture Graduates in Pakistan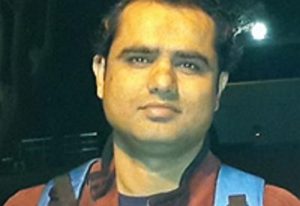 The incumbent Pakistani government is acting serious about several financially promising sectors that could revitalize the staggering economy. They presume that the preceding regimes willfully did not strive to preserve and strengthen institutional sanctity by nurturing non-professional and nepotism-based hirings of the workforce in the vital national institutions. Therefore, they have taken the chance to revitalize the neglected but potentially important sectors, and one of these sectors that have been emphatically highlighted is fisheries and aquaculture.
Pakistan has 1120 kilometers long coastal belt and 350 nautical miles of the exclusive economic zone (EEZ) that extends unique and highly promising growth potential in several ways. Furthermore, we are rich in prolific inland freshwater resources with more excellent prospects of a blue revolution in Pakistan. Presently, the fisheries and aquaculture sector and ancillary industries provide bread and butter to more than a million Pakistani families.
Having approximately 230 aquatic species (catch and culture, inclusive) of economic importance, the per capita fish consumption remains at one of the world's lowest. The phenomenon of stunted growth is often openly discussed by our PM and science and technology ministry. However, the ground realities are offbeat and acclaimed activism necessary to tackle undernourished Pakistani youngsters, and an overall lack of quality and enough protein share in the daily diet is missing altogether.
Realizing Pakistan's fisheries and aquaculture sector's tremendous potential, the PM IK-led regime leaped forward and announced the biggest-ever investment to rejuvenate this long-neglected sector. Relevant authorities might also have conducted some initials meetings, but the actual outputs remain obscure. In 2007, under the then Governor Punjab, Lt. Gen. Khalid Maqbool, the University of Veterinary and Animal Sciences, Lahore took the initiative.
It started the first-ever undergraduate degree program in Fisheries and Aquaculture. The Department of Fisheries and Aquaculture was shifted to its Ravi Campus, Pattoki, in 2008, which has now grown into a state-of-the-art research institute that provides education, training, and research facilities in all research areas of freshwater fisheries and aquaculture. All this was the rendition of the dream that Pakistan will need fisheries and aquaculture professionals having all the relevant educational and research background to drive the sector to its maximum potential. Later, the program was extended to M.Phil and Ph.D. degrees over time as well, and it produced several graduates. This was all part of the preliminary plan: ensuring food security and improving the poor's nutrition. However, it never happened, and here we will delve into the potential reasons.
The provincial fisheries departments manage each province's fisheries resources and engage new fisheries and aquaculture professionals. Punjab is the largest province, and the Punjab Fisheries Department's highest officials are serving in Lahore. However, no one has thought about the inclusion and recruitment of these fisheries and aquaculture graduates in their respective departments.
Recent recruitments data shows that the fisheries and aquaculture graduates (who must be the most preferred candidates having the most relevant academic and research background) were sidelined and trampled by Zoology graduates, who might have studied very few courses related to fisheries and aquaculture science. Since they (Zoology degree holders) are given preference as per advertisements, the most preferred degree programs are BS and M.Phil Zoology. It is like hiring a non-professional for a professional and technically demanding job.
Similar is the case in other provinces and administrative units. If we ask why it is still going on, we are told that the Punjab Fisheries act (2004 and 2011) says that a four year BS (Hons) Fisheries and Aquaculture degree is equal to two years. This is a real joke, and it is devastating the sector. This is like expecting a tractor mechanic to fix a Mercedes since he knows how to fix the nuts and bolts. The net result is the disqualification of a fisheries and aquaculture professional who is broadly trained to cater to the job and successfully hire a Zoology graduate (who studied 2-4 fisheries subjects).
It has been reported time and again that Pakistan is blessed with a unique climate, rich natural resources, one of the largest youth pool, etc. It is important to note that, despite having immense potential and favorable agro-climatic conditions, the Pakistan aquaculture sector is continuously failing to fulfill its anticipated potential. Still, the dilemma is that we are progressing downwards. One of the main reasons for this downward trajectory is neglecting trained professionals in all sectors. We are a land of a maximum number of laws yet at the peak of lawlessness.
The plight of fisheries and aquaculture graduates seems to be matching this case as well. It is a standard practice that the Punjab Fisheries Department is regularly hiring its future team for large projects by neglecting the fisheries and aquaculture graduates who are the only and most suitable candidates to execute fisheries and aquaculture related projects. However, they (PFD) still insistent on following the old 2004 regulations. As a result, a non-professional is preferred over a professional for a professionally-demanding job. Under such recruitments in practice, even the government spending 1200 billion PKR shall not bear fruits. This is the era of professionalism, and properly trained professionals and researchers lead their relevant sectors worldwide.
Considering the critical role of appropriate hiring of professionally trained fisheries and aquaculture graduates, it is high time to mend the old laws limiting the imperative recruitments in the provincial fisheries departments to lead them to positive contributors to economic growth and poverty alleviation.
The trained aquaculture professionals can help mitigate the post-harvest losses, enhance per unit production, and minimize per-unit cost through viable techniques. Furthermore, they can explore barren lands for fish culture, improve conventional farming's productivity, conserve the pristine natural aquatic resources, save threatened and endangered fish species, explore the new avenues of modern aquaculture techniques, and so on.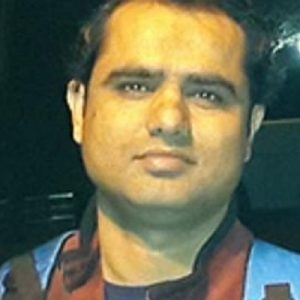 Latest posts by Dr Usman Atique
(see all)
Facebook comments