A Masterpiece of Elegy by Mir Anis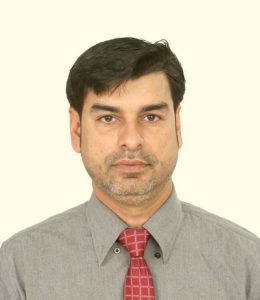 Jab Qatah Ki Masafat e Shab Aaftab Ne
Written by Khuda e Sukhan "Mir Anis" Translated by Doctor David Matthews.
Article Written by: Farhan Raza
The well renowned marsiya of the great Mir Babbar Ali Anis " Jab Qata ki masafat e shab aaftab ne" is one of the finest examples of elegy of all times. The deep-seated feelings found within it have a deep impact on readers and listeners which touches their soul. The battle of Karbala is portrayed in this marsiya by Anis which highlights the differentiating line between right & wrong, as well as with clearly setting the standards of humane and inhumane.
This marsiya delivers a powerful picture of the 10th day of month of muharram when Imam Husain started preparations for the final battle of Karbala. All the companions of Imam Husain were ready for final moments and they wanted to achieve the rank of Shahadat and become "Shaheed" (martyr).
The battle of Karbala and elegy of Anis are the symbol of poetic expression on a larger extent and a complete example of how someone can eulogize Imam Husain & his companions for their great sacrifice against injustice. I deliberately used the word eulogizes, which describes the meaning of the phrase "to speak or write in high praise".
A famous English teacher & author, Dr David Matthews was inspired by the magical verses of "Jab Qatah ki masafat e shab aaftaab ne" and translated this marsiya. Dr. Matthews visited Pakistan many times, he invited by Mr. Hadi Askari (Mohammadi Education and publication) in 1992 to attend a seminar on Mir Anis, then he also came Karachi to attend 200-year commemorative inaugural ceremony of "Risai Adab, Mir Anis Number" which consists 1200 pages, compiled by Doctor Hilal Naqvi
Senior & famous "marsiya go" (reciter) Mr. Nayyar Asadi revealed the memories and confirmed that Marsiya Foundation Pakistan (founded by Mr. Iqbal Kazmi) also arranged inaugural ceremony of "Tajzia Yadgaar Marsiya" in Karachi, Lahore & Islamabad in 1992 in the same commemoration of Mir Anis. Tajzia e Yaadgaar Marsiya collated by Dr. Taqi Abedi and appreciated across the world.
Translation of Anis' verses in other languages is not uncommon; in fact, this specific marsiya has been translated in Arabic, Persian, Sindhi & English. There are three versions (Urdu, English & Arabic ) in Tajzia Yadgaar Marsiya compiled by Dr. Taqi Abedi.
The Arabic translation has been done by the great scholar of the subcontinent, Maulana Syed Ali Naqi (Naqqan sahib). The Persian translator's name is Professor Ameer Abbas Haideri , Professor of Persian at Cambridge University and Sindhi Manzoom translation has been performed by Hasan Ali Khan Talpur.
Along with this, there are many books written on the same lines with translations, one of them being "Shakespeare and Anis" by Mr. Ghulam Imam. Another acclaimed writer Prof. Syed Ghulam Abbas who has a command on Urdu, English and Sindhi, compiled a classical book on this subject of Marsiya & Anis, also translated few marasi. The book's name was "The immortal poetry and Mir Anis". Furthermore, Dr. Muhammad Reza Kazimi referred this translation strongly in his famous book "Blood of Husayn".
You can judge the capability of Syed Ghulam Abbas's English translation when he translated one of the most famous verses of, written by Josh Malihabadi:
انسان کو بیدار تو ہو لینے دو
ہر قوم پکارے گی ہمارے ہیں حسین
Let man awake, each human race shall respond
Hussain is our own, Hussain is humanity's bond
It is relatively easy to get inspired from something which prevails around you and you live in the same environment such in case of Mr. Abbas, however, a person like David Matthews who is not aware about in depth of battle of Karbala, verses of Anis and the deeper background of the events culminating to Ashura. Even when he translated from the insistence of his inner self it becomes a masterpiece to be accepted and appreciated across the world furthermore it increases the attention on an international level towards of Urdu Marsiya and Anis.
We all are aware about that there are certain components of classical marsiya which are usually called the :
1)" Introduction or prologue"
2) The hero's personage,
3) Eulogization ,
4) bidding farewell before departing for battle,
5) Narration of war poems,
6) Battle,
7) Martyrdom,
8) Wailing & lamenting after martyrdom
9) Finally a prayer , which is considered as the close.
It is quite difficult to pass on the same impact while rendering a longest form of Urdu poetry translation in English. To recite English marsiya, requires deep concentration and the understanding of both Urdu and English language. Initially this translation was rendered by Dr. David Matthews.
In Pakistan, this masterpiece was recited by Syed Javaid Hasan and Zia Mohiuddin on different occasions. Later on, Mr. Javaid Hasan rendered English translation on a local channel, recorded by Mr. Zulfiqar Naqvi (Senior producer of PTV who produced many majalis e Shaam e Ghareeban on PTV).
I am also taking the opportunity to post a video of an English recitation of Mir Anis Marsiya by Mr. Javaid Hasan, it was recorded few years ago at his home on our special request. It was much easier for me to write a brief note on above subject in Urdu. However, I thought it is better to express the details in the same language in which we are reading and listening to the marsiya.
I am writing first & last band of Marsiya in both Urdu & English for the reference.
جب قطع کی مسافت_شب آفتاب نے
جلوہ کیا سحر کے رخ_ بے حجاب نے
دیکھا سوئے فلک شہ_گردوں رکاب نے
مڑ کرصدارفیقوں کودی اس جناب نے
آخر ہے رات حمدوثناے خدا کرو
اٹھو فریضہ سحری کو ادا کرو
The Sun had run his journey o'er the night;
Unveiled, the Dawn revealed her glorious face.
The King who rides the heavens saw her light
And called his brave companions to their places;
"The time has come at last; to God give praise;
Arise! In fitting prayers your voices raise.
س اےانیس ضعف سےلرزاں ہےبندبند
عالم میں یادگار رہیں گے ، یہ چند بند
نکلے قلم سےضعف میں کیاکیا بلندبند
عالم پسند لفظ ہیں ، سلطاں پسند بند
یہ فصل، اور یہ بزم_ عزا یادگار ہے
پیری کےولولے ہیں خزاں کی بہارہے
Enough, Anis! Your very limbs are quaking.
This monuments you built with glory rings.
Such verses written while your hands were shaking
Will fire the world and please the hearts of Kings.
Their harvest is this gathering of mourning
The spring-like pleasure of the autumn's dawning
I trust that this short article will add value in the discussion of Marsiya e Mir Anis and tehtullafz khuwani for youngsters who are interested in marsiya but somehow due to less focus on Urdu they are unable to understand the complete context.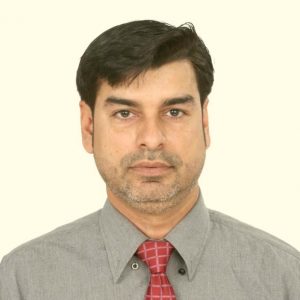 Latest posts by Farhan Raza
(see all)
Facebook comments