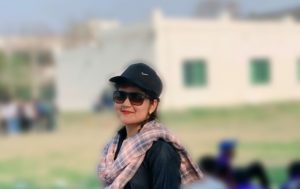 Recognizing its worldwide commitments, Parliament of Pakistan has recently approved diverse laws like Geographical Indications (Registration and Protection) Act, 2020 in the lines of Article 22 of the Agreement on Trade Related Aspects of Intellectual Property Rights (TRIPS) and Mutual Legal Assistance (Criminal Matters) Act, 2020 on the recommendation of Financial Actions Task Force (FATF). Likewise, Pakistan has also amended different laws on the subject of violation of United Nations Security Council Resolutions, National Counter Terrorism Authority, Foreign Exchange and State Bank of Pakistan. All of these amendments have been made by Pakistan to bring its financial system in compliance with international FATF standards on Anti-Money Laundering (AML) and Countering Financing Terrorism (CFT).
Pakistan's Anti-Money Laundering Act, 2010 almost complies the requirements of the Vienna and Palermo Conventions. Pakistan has successfully proved its collaborative and multi-agency approach in implementing its Anti-Money Laundering (AML) and Countering Financing Terrorism (CFT) scheme under AMLA, 2010. In pursuing the tiresome targets set by FATF, Pakistan has created the several institutions like Financial Monitoring Unit (FMU), National Counter Terrorism Authority (NACTA), General Committee (GC) and National Executive Committee (NEC) along with many other Law Enforcement Agencies (LEA's) & Regulatory/supervisory Bodies.
There are almost 23 different governmental authorities which are responsible for executing all the 40 AML/CFT sanctions imposed by FATF. According to Mutual Evolution Report (Oct-2019) by Asia/Pacific Group (APG), now Pakistan needs to focus on 4 non-compliant (NC) areas such as Designated Non-Financial Businesses and Professionals (DNFBPs): Customer Due Diligence; Transparency and beneficial ownership of legal arrangements; Regulation and supervision of DNFBPs; Mutual Legal Assistance: freezing and confiscation.
The real estate agents like property dealers & developers, the dealers of precious metals and stones like jewelers, the professions like lawyers, notaries public, accountants, trust, Non-Profitable Organizations (NPO's) and company registrations service providers all are included in Designated Non-Financial Businesses and Professionals (DNFBPs). These businesses and professions have already been declared by APG as high risk areas for ML/TF.
Although, Pakistan has Licensing/Registering Authorities for Lawyers and Accountants, but there is no AML/CFT supervisors for both professions. The sectors of Real Estate Agents and Precious Metal Dealers have neither any Licensing/Registering Authorities nor there are any AML/CFT supervisory system. Likewise, there is no AML/CFT supervision mechanism for Pakistan Post, Central Directorate of National Savings (CDNS) and Cooperative Societies. So, in near future, Pakistan will be required to create more AML/CFT supervisory/self-regulatory authorities for such DNFBP's.
Pakistan also needs to formulate targeted frameworks to deal with the identified risks under its first National Risk Assessment (NRA), 2017. There must be comprehensive harmony and synchronization in implementation and policy making. As we all know that Pakistan faces significant Money Laundering (ML) and Terrorism Financing (TF) risks domestically, regionally and internationally.
However, Pakistan's recent legislative efforts regarding AML/CFT regimes have improved its structural, organizational and operational arrangements in the country. Pakistan has shown its commitment of 'zero-tolerance' to eliminate terrorism and elements of Terrorism Financing (TF).
Because of Corona pandemic, Pakistan got three months extension in implementing FATF action plan. In September, the meeting of Joint Group is expected to evaluate and appraise Pakistan's case. Afterwards, the case of Pakistan will be discussed in FATF plenary, which is likely to take place in October.
For many years, Pakistan has been striving in transforming its administrative, financial and legal systems in consonance with the benchmark maintained by the international organizations like IMF, WB, and FATF etc. And if we assess the inclusive sweats and energies exerted by Pakistan in implementing FATF recommended guidelines, we will definitely find out that Pakistan has made tremendous development in compliance thereof. And there is no doubt that soon Pakistan will be entered into the white list of FATF.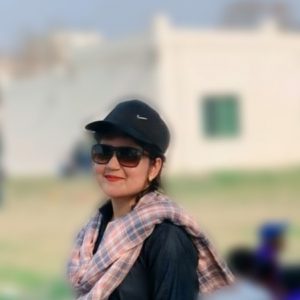 Latest posts by Jaweria Rana
(see all)
Facebook comments