Cousins of the Middle East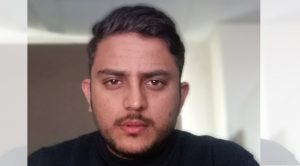 The history of conflict in the Middle East dates to the 1940s and just like other territorial disputes is the "white man's mess". One should also keep in mind that the creation of Arab states and Israel was the outcome of the same historical event i.e. the fall of Ottoman Empire and going further back in the history; they are the great grandsons of the same father, Abraham.
The above lines may appear loquacious to many. So, a pragmatic approach to analyze such a great initiative is to take into consideration ground realities of the signatories and the historical background of their conflict. A "death blow to the annexation of Palestinian lands", Anwar Gargash, Minister of State for Foreign Affairs termed the UAE agreement of "full normalization of relations between Israel and the United Arab Emirates", while on the other side, Benjamin Netanyahu said that he agreed to delay annexation in the occupied West Bank as part of a normalization deal with the UAE and that he would "never give up our rights to our land".
Benjamin Netanyahu, chairperson of the right-wing political party Likud and the incumbent Prime Minister of Israel, is facing serious allegations of bribery, fraud and breach of the trust; in the famous 1000, 2000, 3000 and 4000 cases. The 70 years old, the longest serving Prime Minister of Israel, is the first leader of the country facing such trials. The Israel Police began investigating Netanyahu in December 2016.
Despite allegations, he led Likud to victory in 2013 and 2015, but he failed to maintain the lead in April 2019 elections and subsequent elections in September 2019 and March 2020 because of the political crisis. Currently, he is in office after long negotiations and on a rotatory basis with his political opponent Benny Gantz, the leader of the centrist liberal Blue and White party.
He is also facing a wave of protests, with demonstrators calling for his resignation, panning his handling of the coronavirus crisis and alleged corruption. The "Crime Minister" or "out of touch", as described by protesters, is now relying on the historic "death blow" to turn his political fortunes around, while almost 100 thousand corona-infected patients are creating discontent among people who are also skeptical about his corruption.
There is also an execrable history of Benjamin's commitment to peace in the region. After the historic Jordan-Israel peace treaty of October 26, 1993 between Jordan's King Hussein and Israeli Prime Minister Yitzhak Rabin, Benjamin Netanyahu accused Rabin's government of being "removed from Jewish tradition and Jewish values".
Netanyahu led a mock funeral procession featuring a coffin and hangman's noose at an anti-Rabin rally where protesters chanted, "Death to Rabin". His criticism led to the assassination of Rabin. Although King Hussain also supported Benjamin when he assumed office in 1996, but then Qana massacre, settlements in East Jerusalem and then in 1997 when he sent eight Mossad agents to Jordan on fake Canadian passports with the aim to target Khaled Mashal, a Jordanian citizen and leader of Hammas. This crisis compelled President Clinton to remark "This man is impossible!" about him.
Many people may argue that enemies and friends do not remain the same in international relations, but just months ago, his commitment to peace once again came under question. The major obstacle to a possible long-term alliance between Blue and White and Likud was about implementing President Trump's Middle East peace plan. Journalist Barak Ravid, on 27th March 2020, revealed that despite Gantz's previous claim that he wanted to implement the peace plan, Gantz still wanted to hold peace talks with the Palestinians, which Trump and Netanyahu still opposed. All these mentioned facts clearly delineate his vision for the peace in the region.
Beneath the glamorous tourist attractions of UAE, within the capital Abu Dhabi, Crown Prince Mohammad bin Zayed, also Deputy Supreme Commander of the United Arab Emirates Armed Forces, plots how he can secure a dominant power in the region. He is the staunchest supporter of President Trump's steps to contain Iranian influence across the conflict-ridden Middle East. He has formed an alliance with regional powers Bahrain, Egypt, Kuwait, Jordan, Morocco and developed the nucleus of alliance with Saudi Arabia with the help of the Western powers and under the leadership of President Trump.
After the pro-democracy Arab Spring, MBZ along with his allies tried to contain such changes in the region with failed interventions in Yemen, Libya and Lebanon. These efforts resulted in a human tragedy. Albeit he was successful in overthrowing Mursi's elected government in Egypt by staging the military coup for Sisi, but his "Sisi-Model" failed miserably in Tunisia, the birthplace of Arab Spring.
He, along with Saudi Crown Prince MBS, tried to help Transitional Military Council (TMC) in Sudan which resulted in protests and dozens of deaths in the civil war there. In order to assert his power, he also staged a diplomatic blockade of Doha to punish her for her independent policies. It also backfired as Doha successfully came out of this blockade and has enhanced diplomatic ties with Turkey, Malaysia and Iran working on a parallel Islamic block.
UAE is also one of the most affected countries because of the corona pandemic. Almost 70% companies were expected to close in six months because of the crisis. This economic crisis is escalating because of the record levels of deflation and slow growth due to the corona crisis with an estimated shrinkage of 4.3%. The much anticipated "Expo 2020" was also held in abeyance that was aimed at pulling in 25 million visitors and developing much-needed revenue avenues. MBZ was in search of a diplomatic victory and an economical partner for the tourist dependent nation.
This normalization may provide a short-term political relief for signatories and Trump who are in abyss political trouble, but the real casualty is the Palestinian cause. This "cowardly" and "desperate attempt to influence the struggle to defeat the occupation and the fulfillment of the national rights" as termed by Gaza based organization Hamas, has sent a wave of resentment across the west bank and Gaza strip. Their anguish was evident after the Friday prayer proceedings when they held big posters of MBZ with "TRAITOR" inscribed on it. Any real attempt to bring about peace in the region should accompany Israel's agreement to end its occupation and oppression of the Palestinians.
Latest posts by Abdullah Khalid
(see all)
Facebook comments