Obesity: A Physician's Amazing Journey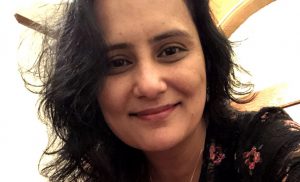 As an Endocrinologist, I see obesity related problems in my clinic every single day. Obesity is a chronic disease that can lead to premature cardiovascular disease and death. About ten years ago, when I completed my fellowship training in Endocrinology, diabetes and metabolism from the University of Oklahoma we focused on managing blood sugars, high cholesterol and high blood pressure in our diabetes patients. We understood the common link between these serious diseases was obesity but treatment options were limited.
I recently read a wonderful blog written by Dr. DeMattia who works in the Journey clinic for weight loss. Putting one's story into words can be a courageous, healing, and a wonderful act of love toward self and the ones around us. When Dr. DeMattia tells her patients she understands what they are going through, she really means it.
She traversed her own path filled with stumbling blocks and gained wisdom through her own experience. Dr. DeMattia' s journey helped her gain insight that cannot be learned in class rooms or lectures. By sharing her life experiences, she is helping people make their own decisions in a more enlightened fashion.
Every patient's journey is different and each individual must earn independence and illumination by making decisions and reflecting upon the consequences of each choice.
"The first time I saw a specialist about my growth and weight I was in the third grade," Dr. DeMattia said. "I went to my first Weight Watchers meeting when I was 13. I followed their diet exactly as they wanted me to, and I actually gained weight." Despite being a three-sport varsity athlete in high school, and eating a strict diet, DeMattia continued to struggle with being overweight.
"There was a lot of shame involved. As a young woman there was a lot of pressure to look a certain way, so that was really hard to deal with," Dr. DeMattia said. We all hold stories that have influenced our lives. Some people fear telling them, and we appreciate Dr. DeMattia for making herself feel vulnerable and sharing her story.
Men and women struggling with obesity can have feelings of anger, shame, or fear, and knowing that their providers understand what they may be going through can help them connect at a deeper level affecting outcomes in a positive way. Dr. DeMattia's struggles continued in college, even as a member of the women' s basketball team.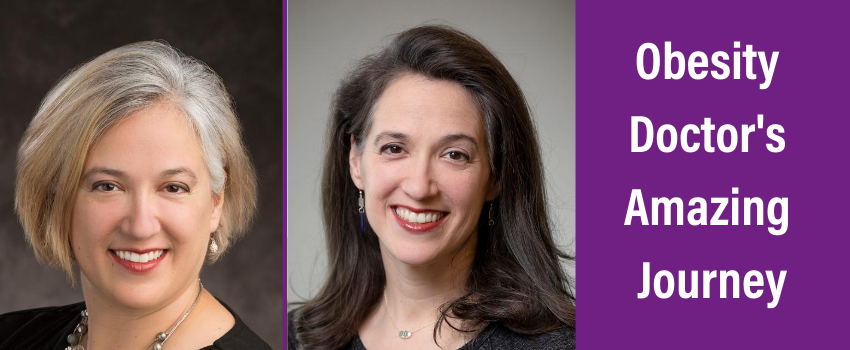 The events and circumstances that shape our lives are unique because each of us is unique. Hearing other people's stories can help guide us. Each of us is drawn to different paths. the paths that will have the most profound effects on our personal evolution. Dr. DeMattia' s struggles help her empathize with her patients and they have certainly shaped her life and career choices.
Obesity is rising in the world. The obesity rates have doubled in the US in last 30 years. Several factors play roles in the pathophysiology of obesity. There are a lot of patients trying to make their way out slowly and painfully down a difficult path. A medical team that can empathize with their need to grow autonomous and make their own way in the world and is ready to provide aid when needed is valuable. Dr. DeMattia's story can help these patients who are struggling with their own weight related problems. By sharing her story, she is telling them about her path to offer advice in a conscious loving way.
"Starting in college I stopped being so restrictive in how I was eating, so I started to gain more seriously. Medical school brought increased stress which led to further weight gain. I was still playing basketball, doing cardio workouts and following a healthy approach to eating, but it didn't help me lose weight."
Medical school is hard and stressful. Stress hormone cortisol can cause weight gain, diabetes and high blood pressure. By the time Dr. DeMattia was finishing medical school, she'd gained about 60 lbs. While working alongside experienced physcians, she quickly realized many of them didn' t fully understand just how difficult it is for most people to lose significant weight. The doctors kept giving out the same advice: Eat less, move more.
"Most of the patients had already done that. That was over 20 years ago, and the physicians really didn't have any other suggestions," Dr. DeMattia said.
Until 2013, obesity was not even recognized as a disease by the American medical association. There are some weight loss medications that are now available to treat obesity but they remain quite expensive without adequate insurance coverage.
Around that same time the National Institutes of Health (NIH) released updated guidelines for adult obesity treatment. Dr. DeMattia saw those guidelines as a turning point and a new option for people like her who had done everything right but still couldn't lose weight.
"I called them and said 'I want to work with you.' "
They directed her to the author of those guidelines, Dr. Robert Kushner, who happened to be working in Chicago, just like her at the time. Dr. DeMattia spent several months training at Northwestern's combined medical/surgical program and she was hooked. She focused her career on medical weight loss and later received her board certification in obesity medicine.
"The disease of obesity needs more treatment options," Dr. DeMattia said. "Diabetes, hypertension, hypercholesterolemia and cancer all are impacted by diet and activity, but no physician limits the treatment to diet and activity for those diseases."
We know there are some hormonal disorders that can lead to weight gain such as underactive thyroid or Cushing's Syndrome where patients make too much of the stress hormone cortisol. Certain medications can lead to weight gain.
Dr. DeMattia knew that lifestyle was not the only factor to blame for obesity. She had tried harder over and over again. At one point she hired a personal trainer, worked out twice a day and followed a strict diet. She improved her body fat percentage, but the scale didn't move. Her trainer even accused her of cheating on her diet.
Weight loss surgery has been around for decades but it has gotten better with advancing technology and medical care. Bariatric surgery can help patients achieve their weight loss goals.
"I started thinking about bariatric surgery when I was working with Dr. Kushner, but at that time I didn't qualify because you have to have another medical issue if your BMI is below 35. I hadn' t had those yet, but I knew it was coming," she said.
With a history of heart disease in her family, Dr. DeMattia wanted to avoid being the third generation to undergo open heart surgery. So in March of 2019, the time was finally right. Dr. DeMattia had vertical sleeve surgery performed by one of her colleagues at Journey Clinic. The surgery reduces the size of your stomach helping you feel fuller than before. The surgery also removes the part of your stomach that makes a hormone that helps regulate hunger.
Dr. DeMattia said her journey has been fascinating.
"I feel like I have more food freedom than I've ever had in my life. I have a more balanced approach to my eating. Before surgery when I was doing all these different diets, I was always so hungry. Now, when I eat just a small portion of food, I am so full. That' s mind blowing to me," she said.
Dr. DeMattia believes her battle with weight loss has made her a better doctor.
"Not only am I in the same boat as my patients, but I have experienced a lot of the same things they've experienced. It' s not just do what I say, it's let' s do this together."
There is no single path to success for all individuals. Weight loss can be a long and tedious journey. Medical and surgical options have opened new doors in obesity treatment. Each person is entitled to seek out their path leading from the darkness into the light. We celebrate those paths and encourage the people in navigating them and reinforce our dedication to diversity, independence, and individuality.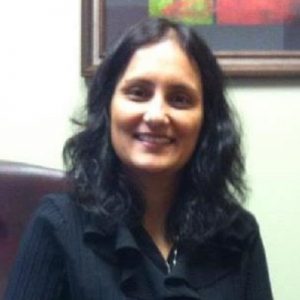 Latest posts by Dr Lubna Mirza
(see all)
Facebook comments