COVID-19 and Our Education System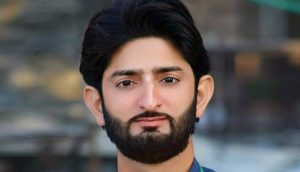 Up till now we cannot predict whether Pakistan will defeat COVID-19 or not? It is still a question for all of us and quite full of uncertainty. But one thing is very much clear, that COVID-19 has adversely affected our education system in a really catastrophic manner. I mean look at the Education Centers, the schools, colleges, universities, the madrassas, even the students itself. The whole education system has become static. Not just in Pakistan, these situations are being faced by every country, even the most developed western countries. But for Pakistan, specifically, it is proving quite disastrous because already the traditional system of education was full of difficulties and loopholes. Then we were compelled to adopt a new system, which, as you all know, is a very hard job to be done. Everything institution has been halted by this novel menace.
We were not accustomed with the Online Education System. But there was no other choice rather we have had to adapt ourselves with it. Here, again, numerous problems were waiting for us. On the first instance, the government itself did not know how and which sort of policies should be framed, so that we have an efficient and productive online system. I would become a little harsh here by saying that government was not honest in this respect. How?  I mean could anyone imagine that the whole country was made busy in availing education through internet. But the students of so called peripheries were not even heard or taken into account. They were and till now are completely ignored. One is amazed, are they not the equal citizens of this state? Then of course, there are many issues faced by the students in this online system. I mean we, the students, are really devastated by this pandemic.
Then look at the developments and steps that were taken during journey. Students were promoted without any sort of assessment! Astonishing, it seems to me. And if you don't deem it surprisingly, let us imagine; can a person be fed without having any food?! Certainly not.
One could argue that there was no any other way left. But at the same time he may not be feeling satisfactory with promotions on "No Basis". These all are temporary arrangements and it does not give any fruitful results to students.
Till now the government has introduced no such commendable policy about online education. It has merely issued SOPs to many institutions. The businesses are allowed to be run with routine but untowardly educational institutions are still locked which is great loss for this generation.
That holding public offices should confess this that COVID-19 has enormously affected our economy, thousands of people have died and still dying and also other walks of life are affected but I think educational loss is on top. Government has no remedy for this pandemic and their system is flopped due to bad policies. It is obvious that from the last four months, our system is entirely dysfunctional and specially KP universities and colleges are in deep waters, untowardly KP government has not provided any sort of funds or other financial packages for universities.
The main issue is of Ex-FATA students, they are claiming and protesting day and night to provide them with 4G to take online classes, but government did not lend its ear to students. In last two weeks, students were arrested by police in Quetta which is sort of police terrorism, they were only demanding to operate 4G in their areas. Students were eagerly waiting for exam but they could not take it due to lack of net service in their concerned areas. Besides, these universities too are involved in violating students' rights because they have not released any financial aid to the students.
In a nutshell, looking at the current scenario government should formulate proper policies in order to functionalize educational institutions to prevent further students' loss. Universities should also play their role in these circumstances by taking half semester fee and other exam fee etc. Universities should not take semester fee from those students who cannot afford in this dire hour.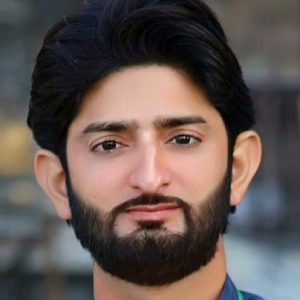 Latest posts by Humayun Shahid Khattak
(see all)
Facebook comments